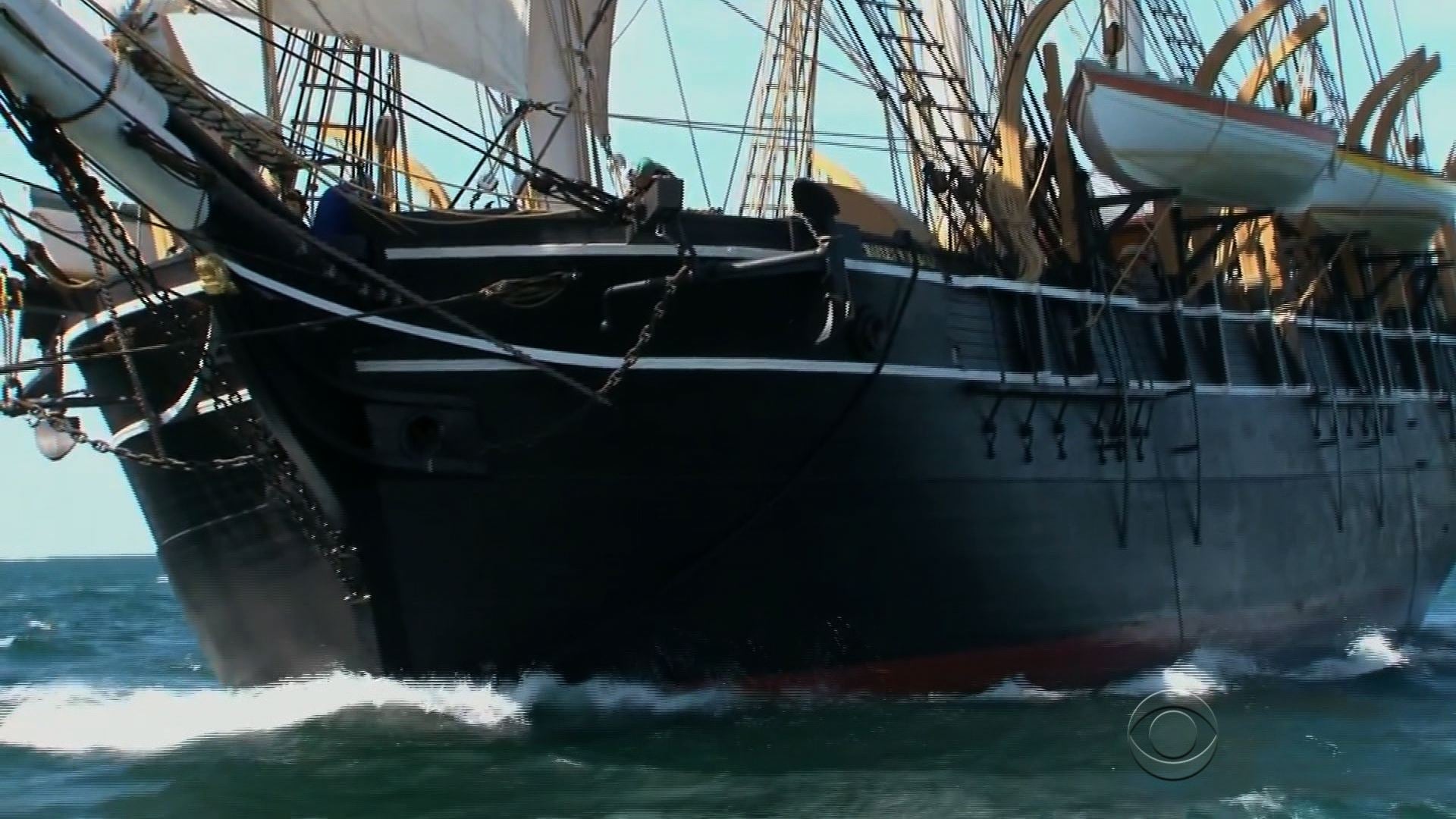 America's last whaling ship takes on new mission
MYSTIC, Conn. - When the whaling ship Charles W. Morgan set sail for the first time, John Tyler was still in the White House. On Wednesday, 34 presidents later, America's last whaling ship returned from its final voyage, and prepared for a new mission.
"It's the most historic sailing event in my lifetime," said Kip Files, who has served as the ship's captain for the last three months. "No one alive had ever sailed her before...I haven't digested it all yet."
The Morgan first sailed in 1841. It was one of 2,700 American ships that brought back the whale oil that lit the nation's lamps.
"The Morgan sailed from 80 years and 37 voyages," said Matthew Stackpole, the ship's historian. "It's a chapter in our history that is not well remembered but one that was a critically important one when it was happening."
The Mystic Connecticut Seaport Museum, which now owns the Morgan, spent the last five years and seven million dollars making the ship seaworthy again, complete with a 25-person crew, manning 19 sails and four miles of rope.
"The natural fiber lines... all the sails are cotton hand stitched, said Files. "If someone was alive today you could walk around this ship... and they'd say this is right, this is a whaling ship."
It's a whaling ship, that no longer does any whaling. From here on, it will only be on exhibit.
"This ship has two roles, one is to be a portal to America's maritime history," said Stackpole. "The other is to bring awareness to contemporary issues such as what happens to the oceans, what is happening to the whales today."
It was the 38th and final journey of the Morgan, a vessel of the past, helping to navigate the ocean's future.
Thanks for reading CBS NEWS.
Create your free account or log in
for more features.