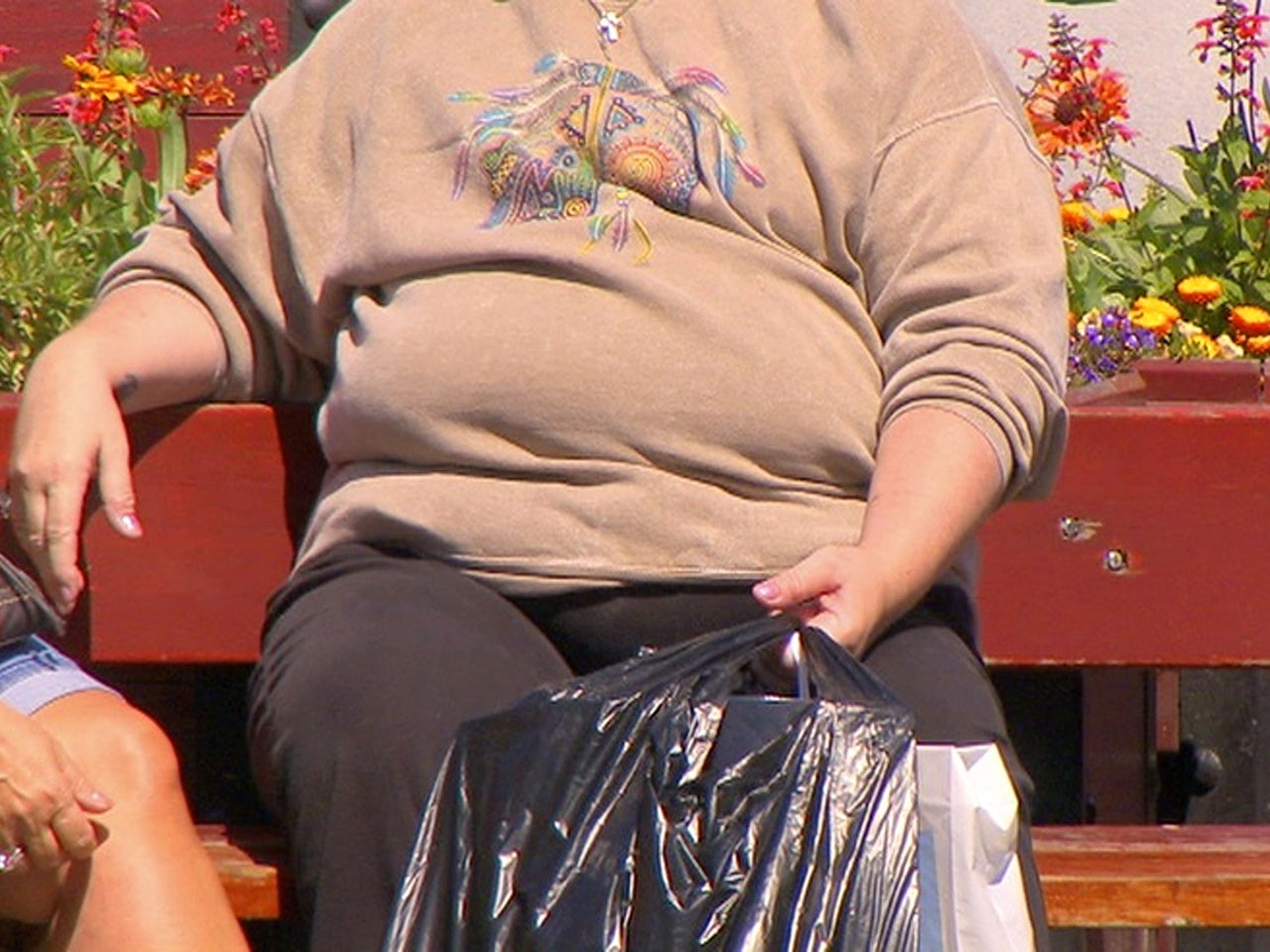 America's Health Rankings show worrisome rates of chronic disease, inactivity
A new report shows it's not only what you put into your body that affects your health -- it's where you live.
United Health Foundation unveiled its 22nd annual America's Health Rankings on Tuesday that provided a national look at health problems -- and progress -- in all 50 states.
Researchers pulled data from agencies which included the Centers for Disease Control and Prevention, Census Bureau and American Medical Association to come up with the annual list. This year's health rankings found that Americans are living longer, but according to Dr. Reed Tuckson, chief of medical affairs for United Health Group, many are living sicker.
"What worries us in particular about this year's report is that some key risk factors that are driving up preventable chronic illness are getting worse," Dr. Tuckson told CBSNews.com.
Some states fared better than others in the annual report. Vermont topped America's Health Rankings for the sixth year in a row while last year's least healthy state, Louisiana, was joined in a last place tie with Mississippi.
Tuckson said one of the trends from this year's report that concerns him most is the high rate of Americans who live a sedentary lifestyle outside of work. The report found more than 26 percent of the country is physically inactive. That's one in four U.S. adults.
Last July, a study in The Lancetequated the international death toll from physical inactivity to that caused by smoking cigarettes. The researchers found that sedentary individuals are significantly more likely to have heart disease, diabetes and breast and colon cancers because they don't walk as little as 30 minutes per day, five days a week.
Tuckson also noted increases in chronic diseases like hypertension, which now affects 30 percent of Americans, and also large amounts of diabetes, a disease that one in 11 Americans is diagnosed with. Smoking rates are still too high, Tuckson adds
A growing problem in the U.S. highlighted in the report is children living in poverty. Today, more than 21 percent of U.S. children under 18 live in poverty -- an increase of 35 percent over the last decade -- which puts them at a disadvantage for access to healthier foods, physical activity and health care, said Tuckson.
Nationwide, obesity continues to be an epidemic affecting about 27.8 percent of the country, or more than 66 million adults.
Even the least obese state in the country, Colorado, had an obesity rate above 20 percent. Besides adding to belt sizes, obesity causes preventable diseases that rack up $66 billion per year in health care costs, and cost the economy between $390 billion and $580 billion lost productivity each year, according to the report.
Some of the biggest gaps in America's health can be seen by comparing the five highest ranked states to the five lowest ranked. For example, while smoking rates in the five healthiest states -- Vermont, Hawaii, New Hampshire, Massachusetts and Minnesota -- ranged from 16.8 percent to 19.4 percent of adult residents, smoking rates were between 23.1 percent and 28.6 percent in the five least healthy states of Mississippi, Louisiana, Arkansas, West Virginia and Carolina.
Likewise, 27.2 percent to 36.0 percent of the population in the five lowest ranked states lead sedentary lives, compared to between 21.0 percent and 23.5 percent of the population in the five healthiest states.
The economy may be a factor in these health gaps, the report found. The top five states reported a higher median household income of $51,862 to $65,880, while the five lowest ranked states ranged from $37,881 to $43,939. Rates of childhood poverty were also significantly higher in the five lowest ranked states compared to the five-highest rated states.
But not all is bleak.
The report found decreases in death rates from heart disease and cancer, including a 30 percent drop in heart disease deaths since 1990, which Tuckson says shows our country's medical care is effective. He also sees hope for improving physical activity in youth, citing an uptick in after-school physical activity and structured play time. That's not only important for the children, he said, but it gets adults involved and may make them more likely to change their own health behavior.
Exercise and eating healthy, he said, could be fun and make the family feel great.
"The most common misconception people have about living healthy is it's hard," said Tuckson.
Click here for a complete look at America's Health Rankings 2012.
Thanks for reading CBS NEWS.
Create your free account or log in
for more features.