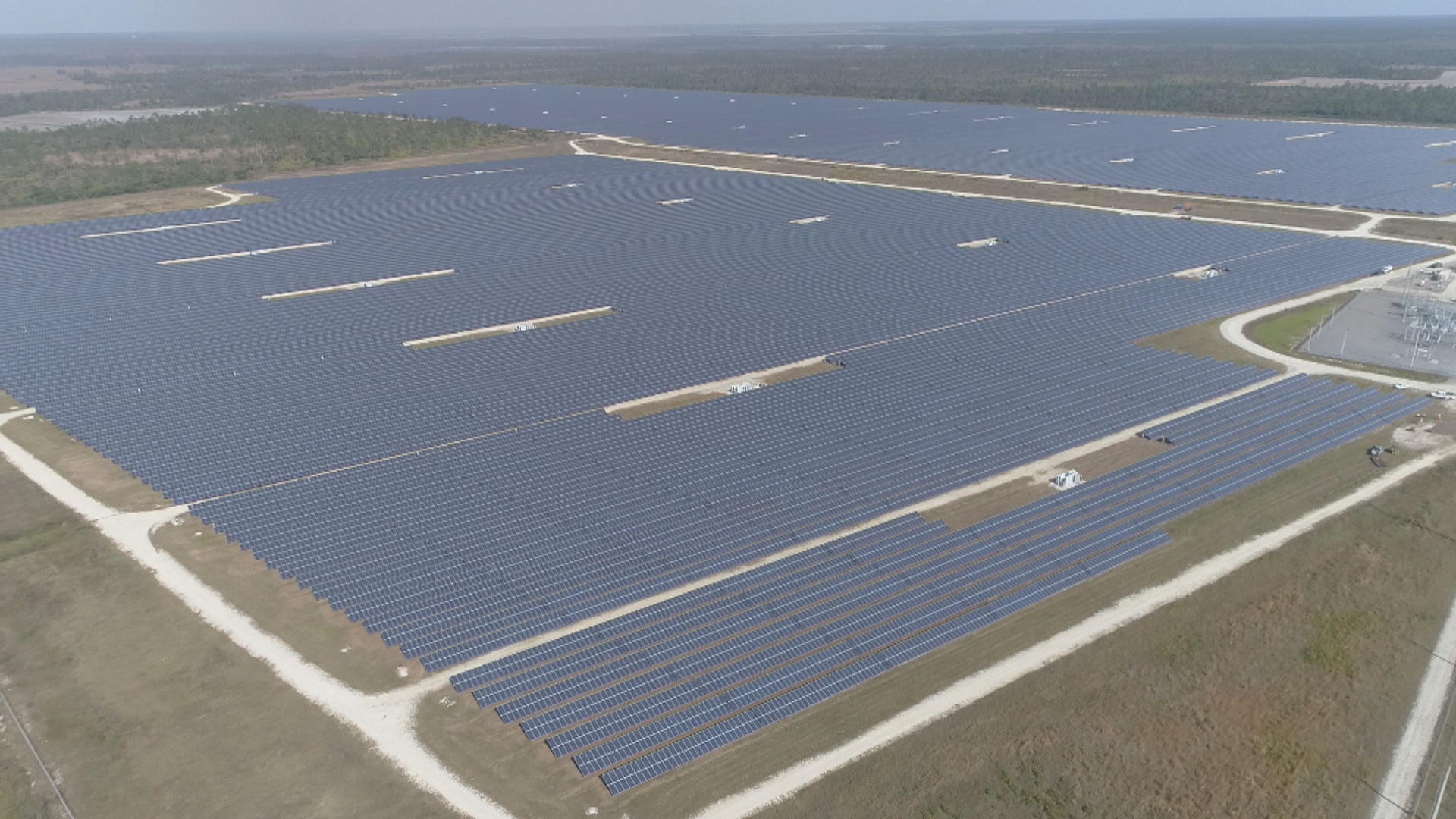 Babcock Ranch: Inside America's first solar-powered town
Families are starting to move into what is being called America's first solar-powered town. Babcock Ranch, about half an hour northeast of Fort Myers, Florida, is supposed to produce more energy than it consumes once it's finished.
There are more than 300,000 solar panels spread across 440 acres there, producing enough electricity not only for the town, but also the surrounding areas, reports CBS News' Manuel Bojorquez.
In developer Syd Kitson's city of the future, people leave their car in the garage and take rides in self-driving shuttle buses.
"I think it's a lot sooner than I think people actually understand. It's much sooner," Kitson said.
A zero-emissions autonomous vehicle, hailed with an app, is powered by electricity generated from the sun, just like the street lamps, the buildings and the lights used for this interview.
Kitson wouldn't want it any other way. Babcock Ranch has been his passion project since 2005.
"We want to be the most sustainable new town in the United States," Kitson said. "We had the advantage of a green field, a blank sheet of paper. When you have a blank sheet of paper like this, you really can do it right from the beginning."
He says it's not actually any more expensive to build -- or live -- in a place like Babcock Ranch.
"The people here pay the exact same amount that everybody else pays in the Florida Power and Light network," Kitson said.
Even a hurricane, according to Kitson, wouldn't destroy the city's power source.
"When Hurricane Irma hit Florida, the eye of the storm came right over the top of Babcock Ranch….Not one panel out of 343,000 panels were dislodged," he said.
The town doesn't run on solar power all the time. At night, when the sun is down, it has to draw from the traditional electrical grid. Kitson says the technology for storing all that surplus energy the solar cells generate during the day is still too costly.
Another problem: too many overcast days.
"Clearly if you have a number of cloudy days in a row, it will impact the efficiency and the available electricity that comes from the solar field," Kitson said. "But this is Florida, and if you don't like the weather, just wait 10 minutes."
This month, Richard and Robin Kinley became the first residents to move in. The lake next to their house is named after them: Lake Kinley.
"I thought, you know, the air is nice and clean here and I think these types of communities are the future," Robin said.
"I felt very much like when I bought a Tesla back in 2013 and I said, this is definitely is going to make it," Richard said. "I felt the same way about Babcock Ranch."
Their first neighbors, Donna and James Aveck, move in at the end of the month.
"We love the innovation here," Donna said. "We think it's a very small planet and we want to do our part to conserve it."
You can buy a small three-bedroom home there for about $195,000. A four-bedroom, two-story house by the lake goes for about $750,000. About 80 percent of the land Kitson originally bought won't be developed. Kitson sold it to the state of Florida, which turned it into a wildlife preserve.
Thanks for reading CBS NEWS.
Create your free account or log in
for more features.