The frigid first full week of 2015 has gone from a cold inconvenience to dangerous and even deadly, as much of America waits out the January deep freeze.
The National Weather Service says cold air is continuing to cascade down from Canada, causing bitter cold and freezing conditions from the plains states to the Northeast and even into the Southern states. Some of the coldest wind chill readings will dip as low as between 25 and 45 degrees below zero.
The cold has caused road fatalities as well. An 18-vehicle pileup that occurred in whiteout conditions Wednesday on a western Pennsylvania interstate left three people dead and dozens injured, authorities said.
Two people died at the scene on Interstate 80 and a third en route to a hospital, Clarion County Emergency Services director Vern Smith said.
Nine trucks, several of them tractor-trailers, and nine cars were involved in the crash that occurred at 1:40 p.m. in the westbound lanes of I-80 in Clarion Township, state police said.
"There was a whiteout. There was very heavy snow at the time with visibility virtually zero," Smith said.
The pileup occurred about a mile east of the New Bethlehem-Clarion exit. At least one of the trucks was carrying hazardous material, but no leaks were found, Smith said.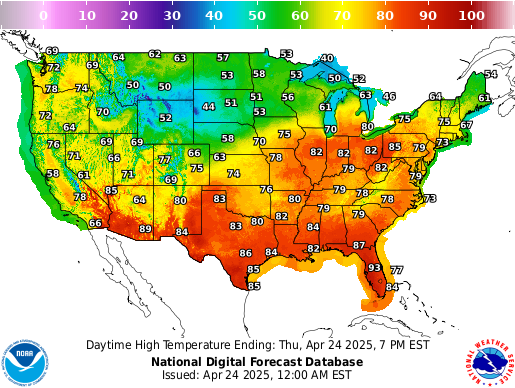 In Chicago, where wind chills were -21 degrees, firefighters like Randy Davis battled a house fire with icicles on their uniforms. "When you get ice like this, it gives you a shell so your body temperature stays warmer," he told CBS News.
School closings are also planned in New England and the Midwest in response to the cold weather. Schools are closed on Thursday in Boston and Providence, Rhode Island, as southern New England preps for rare temperatures near or below zero and wind chills even colder.
Connecticut, Rhode Island and Massachusetts have wind chill advisories into Thursday, and parts of western and north central Massachusetts have wind chill warnings.
Worcester and Springfield, Massachusetts, also are closing schools. Others are starting late. Authorities were working to shelter the homeless and urged people to call local emergency numbers if they need help.
In Minnesota, some large school districts such as Minneapolis and Anoka-Hennepin were already closed Wednesday because of the extreme cold, but public schools in St. Paul remained open. Hundreds of schools across the state called off classes for Thursday.
The blast of arctic air also came to the South, reports CBS News correspondent Mark Strassmann.
"I knew it was going to be cold, but not as cold as it is today," a resident said, laughing. "We're frozen."
In Memphis, temperatures plunged to near single digits.
Volunteers with the sheriff's office went door to door, making sure senior citizens had heat.
"We wanted to make sure that everything was ok because the temperature will be dropping tonight, and we wanted to make sure that you have adequate heat," a volunteer said.
"Yes, I'm warm," the resident responded.
In North Carolina, the coldest air of the winter is prompting some North Carolina school system to delay the start of classes and leading an energy provider to ask its customers to reduce their electricity use.
Approximately a dozen school systems from the mountains to the coast are delaying starting times on Thursday to protect students from frigid early-morning temperatures that will combine with wind chills to dip into the single-digits.
Duke Energy is asking its customers in North Carolina and South Carolina to reduce electricity usage during the next 24 hours to help avoid potentially high energy demand.
Farther north, a persistent lake-effect snowstorm has battered parts of central New York and more is on the way.
The National Weather Service says up to 28 inches of snow has fallen on areas of Oswego County since Monday, thanks to persistent bands of lake-effect storms coming off the eastern end of Lake Ontario.
The storms also dumped snow on northern Onondaga and Madison counties and central Oneida County, including Sylvan Beach on Oneida Lake.
Meanwhile, in New York City, a wind chill advisory is in effect from 7 p.m. Wednesday until 8 a.m. Thursday for New York City, Long Island, the lower Hudson Valley and for parts of New Jersey and Connecticut.
Mayor Bill de Blasio is urging residents to prepare for the bitterly cold weather.
"If you can avoid traveling on our roads and stay indoors, do so. If you must go outside, dress warmly and take extreme precaution," de Blasio said.
But there was one place in the continental United States to avoid being frostbitten: Arizona. While much of the country is experiencing frigid winter weather, Phoenix posted a record high temperature.
Meteorologists say Wednesday's high in Phoenix was 80 degrees and that broke the old record of 79 set in 1948.
The National Weather Service says Wednesday is expected to be the hottest day of the week and the only one likely to come anywhere near a record.
The record for Jan. 8 is 81 degrees set in 2002 while the record for Jan. 9 is 84 degrees set in 1923.