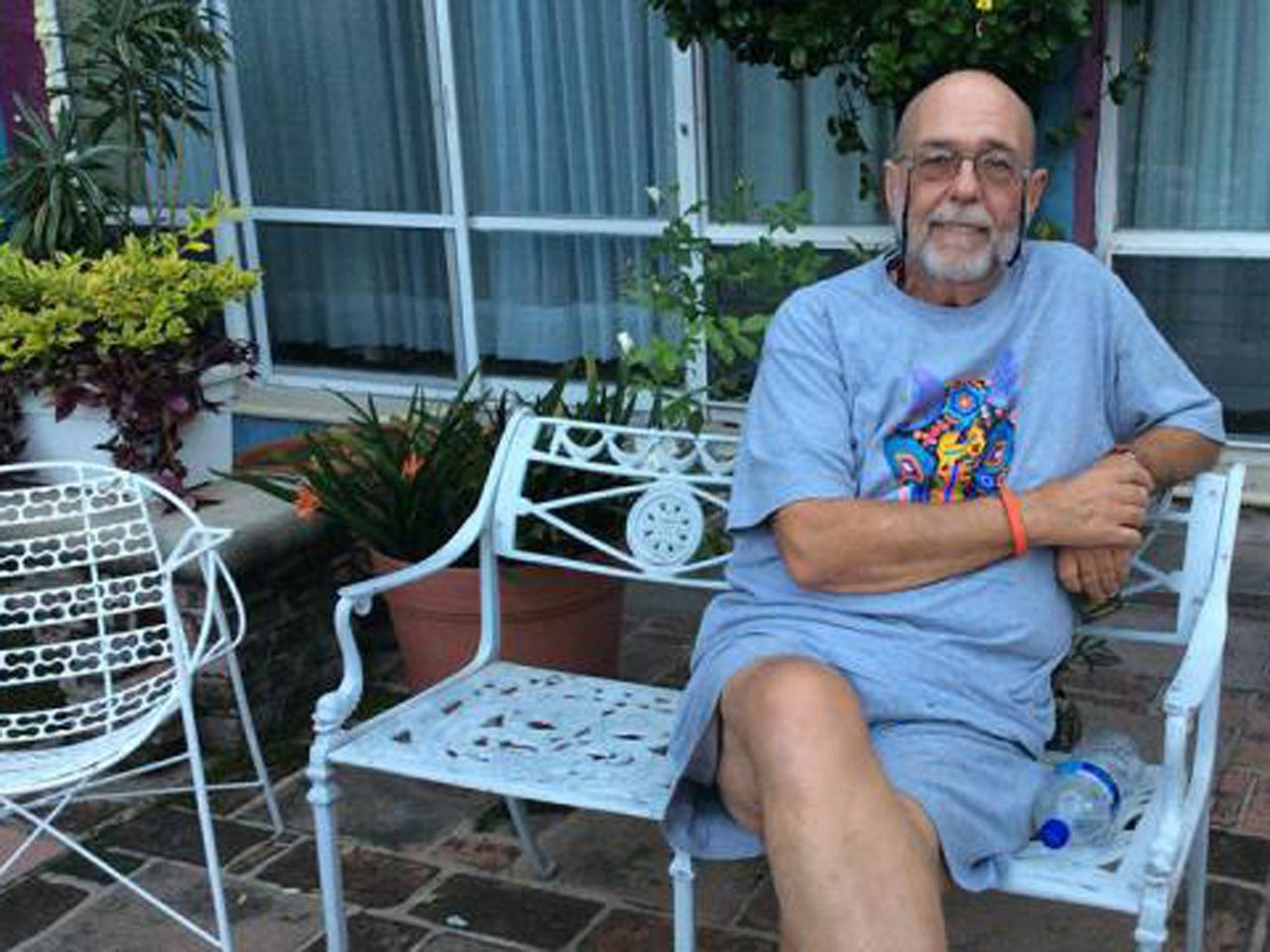 A retiree's view from Mexico: Buena vida
JALISCO, Mexico -- Picture this: Sunshine and low to mid 80s nearly every day, low humidity, free healthcare and affordable housing that includes a maid and someone to clean the pool.
It's estimated that thousands of Americans and Canadians aren't just picturing it -- they're living it, in a lakeside town in Mexico just a short drive from Mexico's second largest city, Guadalajara. With Mexican immigrants in the United States serving as a political hot potato, the lesser discussed issue is the number of Americans who relocate to Mexico, CBS Detroit reported.
The number of foreign-born residents of Mexico doubled between 2000 and 2010, according to the Huffington Post, with Americans representing three-quarters of the documented foreigners.
WWJ Newsradio report Sandra McNeill caught up with Terry McKinnon, a former Detroiter who retired to Mexico ten years ago.
"I looked at my income," he said. "I was going to end up on Social Security in a year or two at that time and I would have been in subsidized housing."
McKinnon said he doesn't even know how he would have been able to afford insurance for his car.
Then he saw a story on Ajijic. He decided to give it six months. "It was at six months that I got a dog, because I knew that this was home; I'd found it."
McNeill met many Americans and Canadians on a recent trip to the town with cobblestone streets and buildings that are hundreds of years old. A woman from San Diego told her she couldn't afford to live in the U.S. anymore. A retired couple from Wisconsin told her they came to Ajijic just to visit, and on the second day they bought a house.
McKinnon said there are no hard government census numbers for the area that surrounds Lake Chapala. "My guess would be 5,000 to 7,000 (expatriates) year-round and as many as 15,000 in the winter."
The cost to live in the area, McKinnon said, varies depending on how much and where you like to go out, and whether you buy or rent. "People are living here...It can be done, on a tight budget, it can be done on a $1,000 a month," said McKinnon. "You couldn't live on $1,000 a month in the Detroit area."
The town is rustic. It's not unusual to see someone sauntering down the street on the way home from work on a horse. There are horses grazing on grass at the sides of the roads at every turn.
Healthcare, said McKinnon, is subsidized by the Mexican government for permanent residents. "Many of the doctors are taught in the United States...I think the healthcare system is much better than the United States. When I go in and talk with the doctor, he knows me, we know each other. It's not in and out in five minutes and on to his next patient to make another $500. He'll spend a half hour, easily, with me, talking."
Susan Case of Madison, Wisconsin -- who bought the house on the second day -- said, "Oddly, I haven't found anything even slightly difficult. It's been very, very eye-opening to me that's been as easy as it has been. We have not had any trouble getting used to anything."
When McNeill asked what's the hardest part about being American and living in Mexico, McKinnon found it difficult to fight back the tears.
"The hardest thing to adjust to is actually the quality of the Mexican people....They're the kindest, gentlest people and they're so helpful and so friendly. You feel cared about down here. I came here alone, I knew no one. And I have friends, and I feel loved."
Thanks for reading CBS NEWS.
Create your free account or log in
for more features.