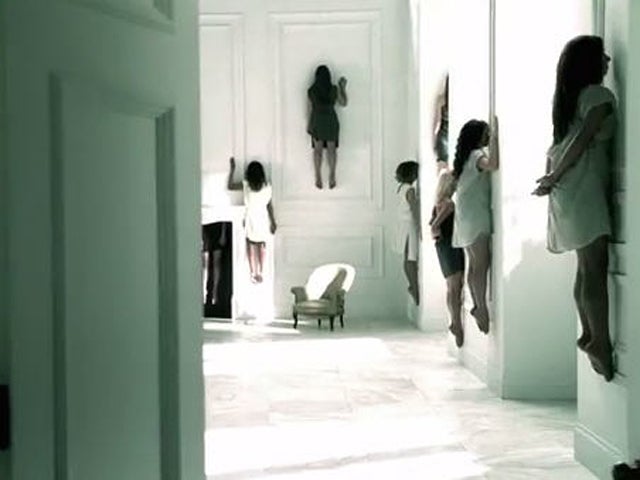 "American Horror Story: Coven" debuts new teaser
It looks like there's a new house of horrors to be spooked by on "American Horror Story."
A new teaser has been released for the third season of the FX series, which is subtitled "Coven" and centers on witches in New Orleans.
In the super-short clip -- it's just 18 seconds long -- the camera pans past a room where women appear to be mysteriously stuck to the walls. It then cuts to the show's logo and familiar (and creepy) theme music.
"American Horror Story: Coven" features a cast that includes returning "AHS" stars Jessica Lange, Sarah Paulson, Lily Rabe and Evan Peters, as well as newcomers Kathy Bates, Angela Bassett, Patti LuPone and Gabourey Sidibe.
At an event for Emmy voters on Friday, series creator Ryan Murphy said this season will pit Salem witches against voodoo witches.
"The witches of Salem, the smart ones, got out very early and they were none of the ones who were burned," he explained, according to Vulture. "They all gravitated toward New Orleans, where they now live, and every generation has a great witch who has the most powers of them all, and that's called the Supreme. Ms. Jessica Lange is the Supreme."
Bassett will play Marie Laveau, a real-life voodoo practitioner who lived during the 1800s. Bates' character is also based on a real person -- she'll portray Madame LaLaurie, a Louisiana-born socialite and serial killer.
"American Horror Story: Coven" premieres in October.
Thanks for reading CBS NEWS.
Create your free account or log in
for more features.