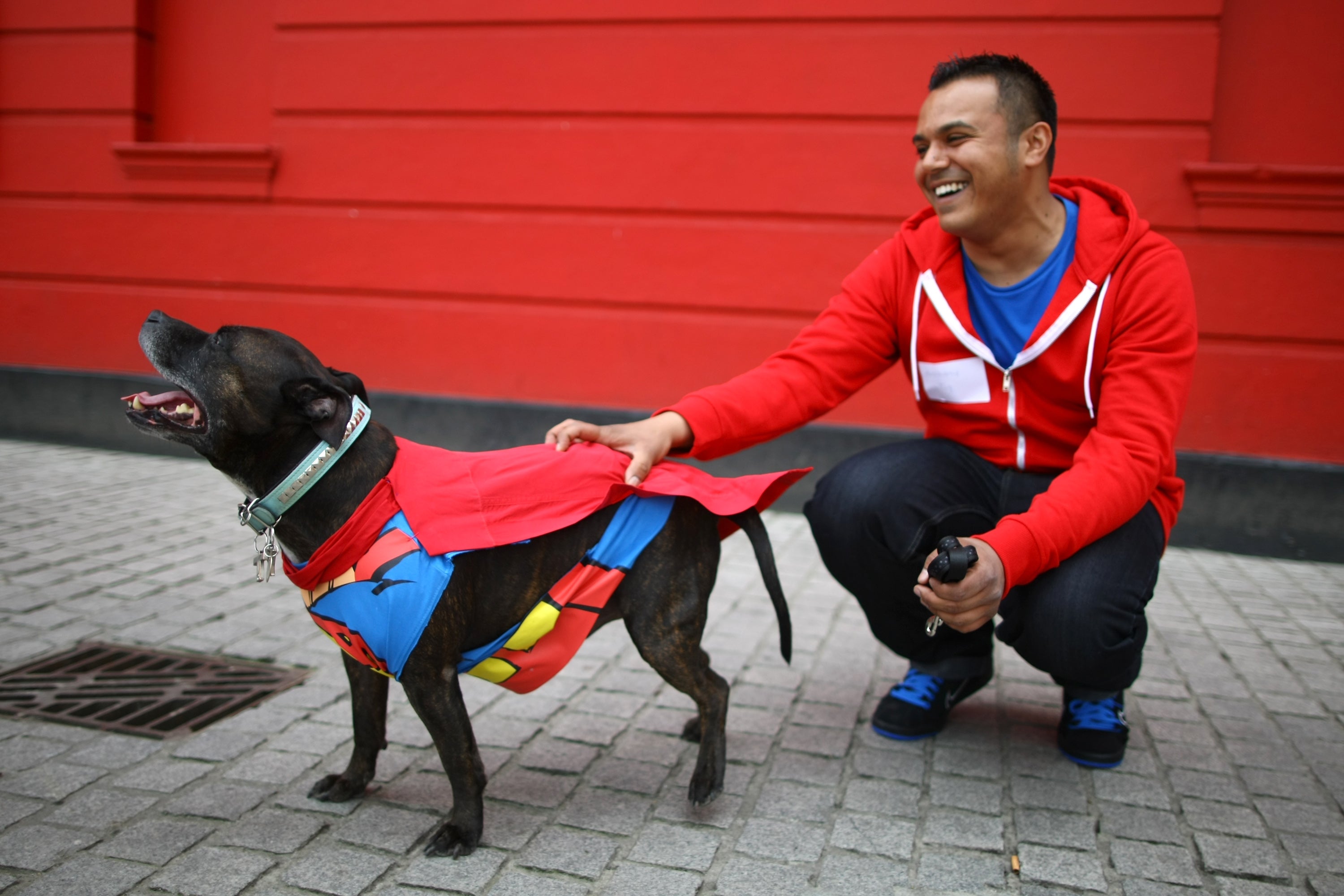 American Heart Association: Pets, especially dogs, are good for the heart
An animal companion may not just warm your heart, but also help you maintain a healthy heart, according to the American Heart Association.
"Pet ownership, particularly dog ownership, is probably associated with a decreased risk of heart disease," Dr. Glenn N. Levine, director of the cardiac care unit at Baylor College of Medicine in Houston, Texas, said in a press release. He is the chair of the committee that wrote the AHA's new policy statement, which was published in Circulation on May 9.
The American Pet Products Association 2011-2012 National Pet Owners survey reports that there are 78.2 million owned dogs and 86.4 million owned cats in the United States. Thirty-nine percent of U.S. households have at least one dog, while 33 percent have at least one a cat.
The AHA's committee reviewed previous research on how pets affect human health, and they found studies that showed owning a pet was associated with fewer heart disease risk factors and increased survival among patients.
In particular, owning a dog was shown to reduce cardiovascular risk, perhaps because dog owners are more likely to engage in physical activities just by walking them. One study of over 5,200 adults showed that dog owners were more active than non-dog owners, and were 54 percent more likely to reach recommended levels of physical activity.
The American Heart Association advises that adults should get at least 30 minutes of moderate-intensity aerobic activity at least five days a week or 25 minutes of vigorous aerobic activity at least 3 days per week for a total of 75 minutes a week, in addition to muscle-strengthening activity at least two days per week.
Owning a pet was also associated with lower blood pressure, cholesterol levels and incidence of obesity. Pets were also shown to lower stress levels.
"We didn't want to make this too strong of a statement," Levine said in an interview with the New York Times. "But there are plausible psychological, sociological and physiological reasons to believe that pet ownership might actually have a causal role in decreasing cardiovascular risk."
Levine pointed out though if people buy a pet but sit around all day, smoke, eat whatever they want and don't monitor their blood pressure, heart benefits aren't likely.
"That's not a prudent strategy to decrease their cardiovascular risk," he said.
But, some veterinarians took this opportunity to point out how many benefits a furry friend can bring.
"Pets really might be man's best friend," Barbara George, director of the Center for Cardiovascular Lifestyle Medicine at Winthrop-University Hospital in Mineola, N.Y., told HealthDay.
"Pets tug at our heartstrings, but they also improve our health -- both mental and physical -- helping us to live longer and happier lives," she added.
Thanks for reading CBS NEWS.
Create your free account or log in
for more features.