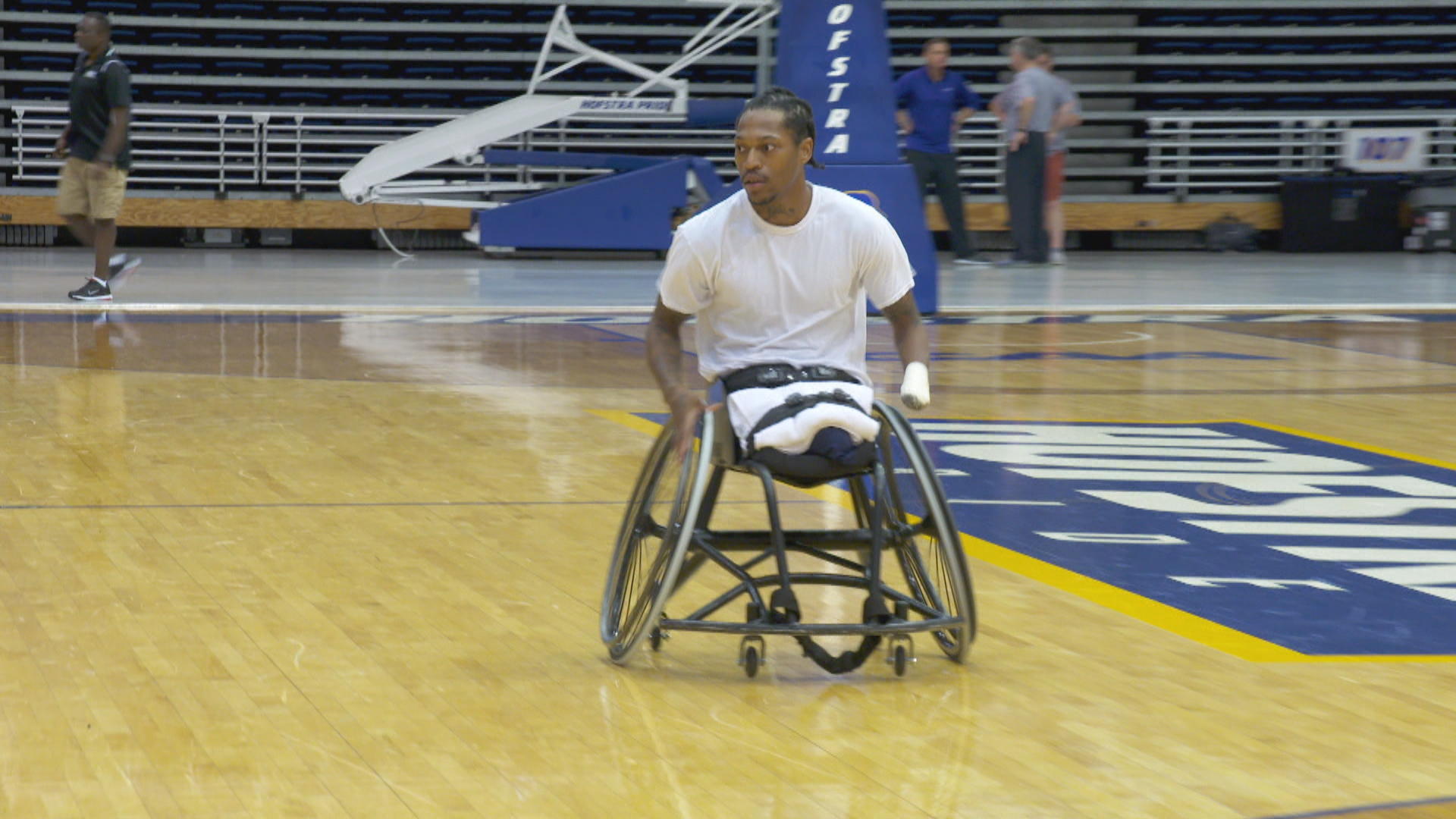 Wounded service men and women at Invictus Games hope to inspire others
Day four of the Invictus Games is underway Tuesday in Toronto. Prince Harry, who created the annual sports competition for injured veterans, made his first public appearance with girlfriend Meghan Markle Monday. The two were spotted holding hands and watched events on the tennis courts in front of Toronto's city hall.
CBS News' Jeff Glor met a pair of American athletes who like everyone there, are inspiring people beyond Toronto.
"I was a medic for almost 13 years with 82nd Airborne out of Ft. Bragg, North Carolina. Jumped out of airplanes. Three deployments. I knew I wanted to keep helping individuals so I decided to go the nursing route," said Kelly Elmlinger.
Elmlinger's illness and injury happened back at home, while still on active duty. A rare form of cancer took the lower half of her left leg.
"I told my providers when I was diagnosed I don't care what you do with my leg, just continue to allow me to be a mom. And I'm still a mom," Elmlinger said.
At the Invictus Games this year, the single mother to nine-year-old Jaden has already earned four gold medals in track and field.
"I was injured in Afghanistan August 31, 2010 by an IED," said Anthony McDaniel, one of Elmlinger's friends and a Team USA teammate.

A triple amputee, he competes in four sports, but wheelchair basketball and wheelchair rugby are his specialties. He says he wants to win in rugby and basketball most because there's been a lot of trash talking from Great Britain.
"Because I've been getting a lot of chatter from Great Britain," McDaniel said. "That's what they do."
The innocent fun and joy here seems almost entirely disconnected from any division below the border. For the athletes, and the kids watching, it's not a bad place to be.
"I'm happy to be a inspiration to a lot of kids and just you know to be one of the guys that they see that don't give up," McDaniel said. "We got enough negative things around so it's like we need to have positivity and they need it."

Asked what it means to have her daughters with her, Elmlinger said, "Quite a bit. I'm rather proud of her because she doesn't see injury. She doesn't see illness. She doesn't see missing legs. These games aren't about the medals, these games are about the lives that you change. For her to see a person for who they really are and not what they're missing, that right there is really what these games are about."
Thanks for reading CBS NEWS.
Create your free account or log in
for more features.