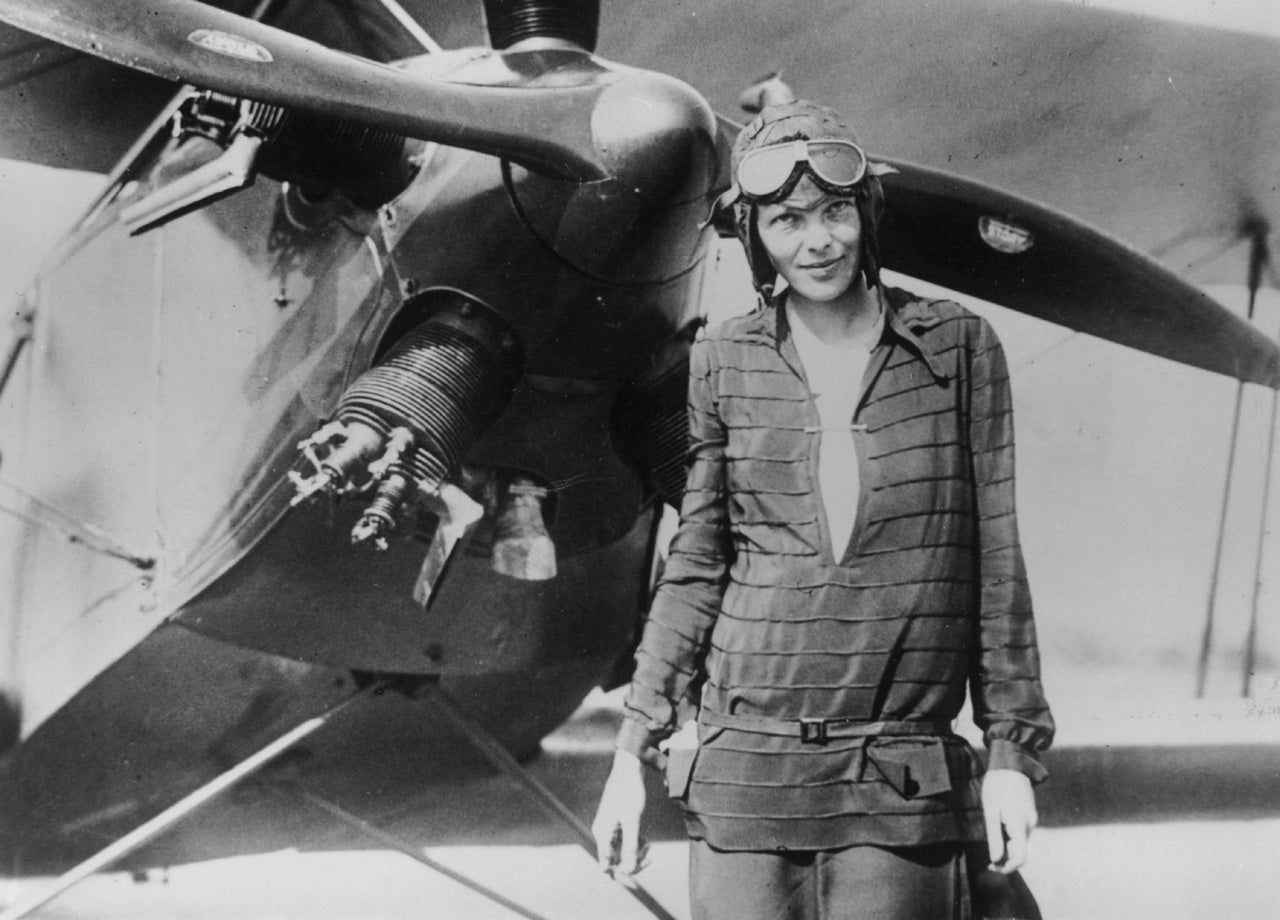 Amelia Earhart mystery attracts Hillary Clinton
Updated 1:08 PM ET
(AP) WASHINGTON - Secretary of State Hillary Rodham Clinton had encouraging words Tuesday for a new investigation into one of the 20th century's most enduring mysteries: the fate of American aviator Amelia Earhart, who went missing without a trace over the South Pacific 75 years ago.
Clinton and Transportation Secretary Ray LaHood gave their support and encouragement on Tuesday to historians, scientists and salvagers from The International Group for Historic Aircraft Recovery, which is launching a new search for the wreckage of Earhart's Lockheed Electra plane in the waters off the remote island of Nikumaroro, in what is now the Pacific nation of Kiribati.
Earhart was an inspiration to Americans in difficult times as the nation struggled to emerge from the Great Depression, Clinton said, adding that her legacy can serve as a model for the country now.
"Amelia Earhart may have been a unlikely heroine for a nation down on its luck, but she embodies the spirit of an America coming of age and increasingly confident, ready to lead in a quite uncertain and dangerous world," Clinton said at a State Department event to announce the new search. "She gave people hope and she inspired them to dream bigger and bolder."
Video: The list journey of America Earhart
Quest goes on for remains of Amelia Earhart
Amelia Earhart Mystery Solved? Bones Examined
"Today, we meet at a time when the challenges are not so dire despite what you might hear on cable television or talk radio. But these are still difficult days for many Americans," she said. "After a long decade of war, terrorism and recession, there are some who are asking whether we still have what it takes to lead, and like that earlier generation we too could use some of Amelia's spirit."
"We can be as optimistic and even audacious as Amelia Earhart," she said. "We can be defined not by the limits that hold us down but by the opportunities that are ahead."
Earhart and her navigator Fred Noonan disappeared July 2, 1937, while flying from New Guinea to Howland Island as part of her attempt to become the first female pilot to circumnavigate the globe.
Extensive searches at the time uncovered nothing and many historians are convinced they crashed into the ocean. In addition, conspiracy theories, including claims that they were U.S. government agents captured by the Japanese before the Second World War, still abound despite having been largely debunked.
But the aircraft recovery group believes Earhart and Noonan may have managed to land on a reef abutting the atoll, then known as Gardner Island, and survived for a short time. They surmise that the plane was washed off the reef by high tides shortly after the landing and that the wreckage may be found in the deep waters nearby.
Their previous visits to the island have recovered artifacts that could have belonged to Earhart and Noonan and suggest they might have lived for days or weeks. Now, they are armed with new analysis of an October 1937 photo of the shoreline of the island. That analysis shows what government experts believe may be a strut and wheel of a Lockheed Electra landing gear protruding from the water.
Renowned oceanographer Robert Ballard, who discovered the wreckage of the Titanic and the Bismarck and is advising the Earhart expedition, said the new analysis of the photograph could be the equivalent of a "smoking gun" as it narrows the search area from tens of thousands of square miles to a manageable size.
Ballard confessed to having been previously intimidated by the challenge of finding clues to Earhart's whereabouts.
"If you ever want a case of finding a needle in a haystack, this is at the top of the list," he said.
Ric Gillespie, the executive director of the group, said the new search is scheduled to last for 10 days in July and will use state-of-the-art underwater robotic submarines and mapping equipment. The Discovery Channel will film the expedition for a television documentary, he said. He acknowledged that the evidence was circumstantial but "strong" but stopped well short of predicting success.
"The most important thing is not whether we find the ultimate answer or what we find, it is the way we look," he said. "We see this opportunity to explore ... the last great American mystery of the 20th century as a vehicle for demonstrating how to go about figuring out what is true."
The Obama administration takes no position on any of purported evidence and acknowledges there is fierce debate on the subject. But Clinton, who noted that the State Department and other federal agencies had actively supported Earhart's flight, cheered the searchers on.
"Even if you do not find what you seek, there is great honor and possibility in the search itself," she said. "So, like our lost heroine, you will all carry our hopes ... We are excited and looking forward to hear about your own great adventure."
For more info:
Thanks for reading CBS NEWS.
Create your free account or log in
for more features.