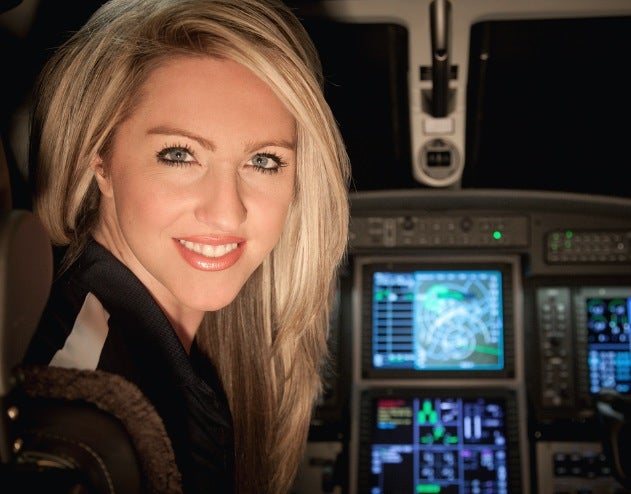 Amelia Earhart 2.0 to fly same trip as predecessor
Seventy-seven years ago, aviation pioneer Amelia Earhart disappeared over the south pacific, attempting to circumnavigate the globe.
Today, another Amelia Earhart takes off from Oakland, California to finish what her namesake started, CBS news correspondent Barry Petersen reports.
Her parents named her Amelia Rose Earhart, and she is flying the same route that her predecessor did in 1937 -- an 18-day, 28,000-mile trip around the world.
"They said, you know, we wanna give her a positive role model. And also give her a name that nobody will ever forget. And that's certainly been the case," Earhart said.
She took her first flying lesson when she was 21, and then found a career as a TV traffic reporter. Now her parent's decision, and her determination, are coming together as she prepares for her trip.
"We've got a small hand-held device which will allow us to send out texts and tweets through GPS satellite," Earhart said.
The cockpit remains a mostly male domain. Today women make up only about 5 percent of commercial airline pilots. To her, the voyage is as much about the future of female fliers as their past.
She recounts a conversation she had recently while taking a photograph in front of an aircraft: "A gentleman walked up and asked me if I wanted a pilot in the shot," Earhart told CBS News. "I said, 'sir, there is a pilot in the shot', and he said, 'oh, am I in it?' I said, no 'I'm going to go fly this airplane!'"
Trying to join Earhart in the 5 percent is 18-year-old Destiny Krell. Before she met Amelia, she was washing airplanes 12 hours a day to raise money for flight training.
Now she's the first recipient of a scholarship from Earhart's foundation which helps high school-aged girls who want to learn how to fly.
"I can't help it, I like altitude," Krell told CBS News.
Getting the scholarship meant lessons paid for, and following in the footsteps of her mentors: the Earharts of past and present.
"Amelia Earhart is a big, big role model, and it's such a relief to know there are role models out there that do reach out and they'll help you," Krell said. "If she can do it, I can do it!"
Earhart is just excited to honor her lineage.
"There have been times when I've momentarily thought, you know, if I had a different name, things might be a little easier," Earhart said. "But now that I've embraced it and I've said that I'm going all in, it's so much fun!"
Thanks for reading CBS NEWS.
Create your free account or log in
for more features.