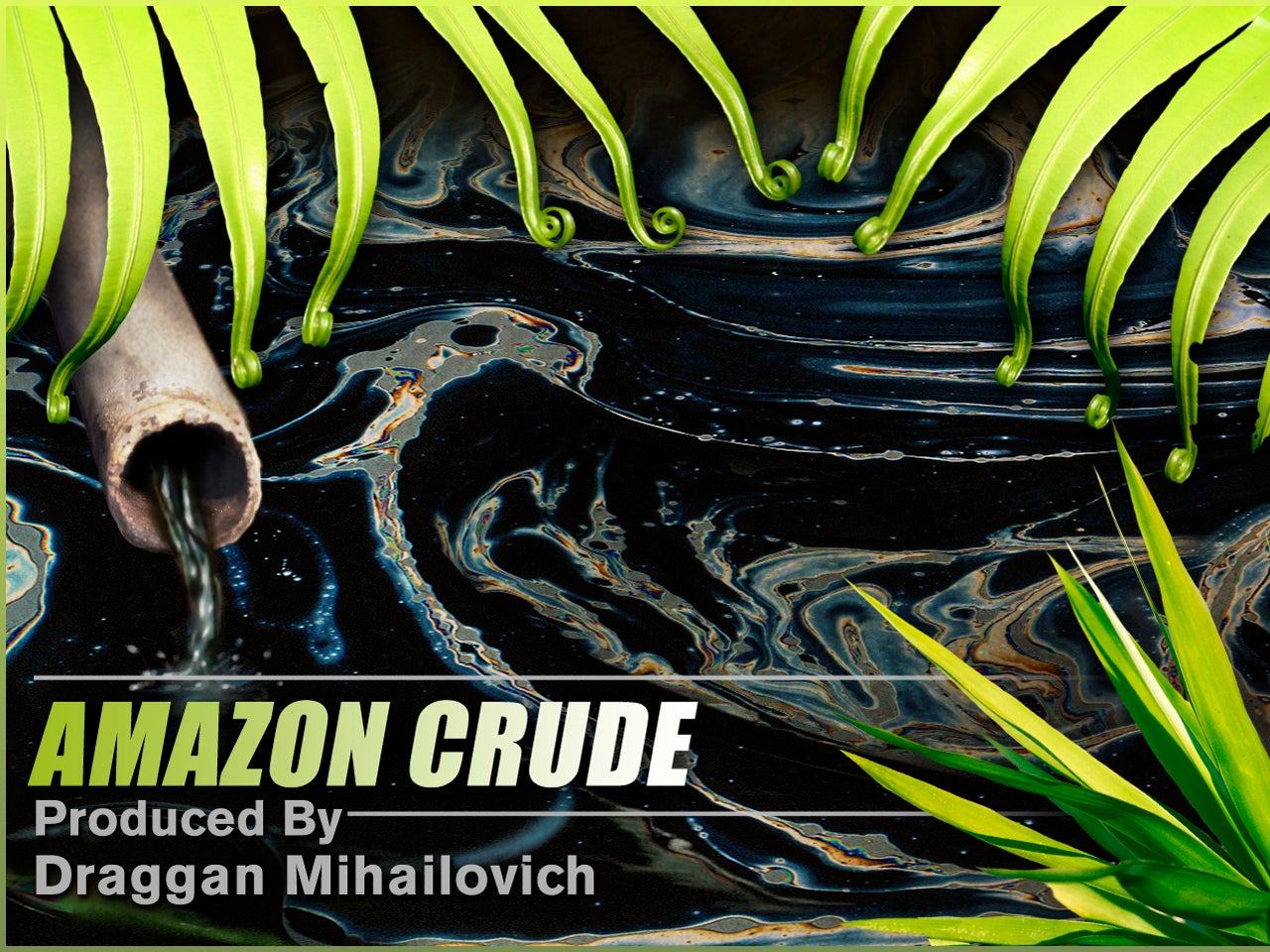 May 1, 2013
Here is an update on a story 60 Minutes broadcast four years ago called "Amazon Crude." The report documented the titanic legal battle between people in a remote region of Ecuador's Amazon jungle and the American oil company, Chevron. The Ecuadorans who sued Chevron allege that Texaco, a company Chevron bought more than a decade ago, contaminated their native rain forest through reckless oil exploration. Two years ago, a single judge in a small Ecuadoran town ruled that Chevron was responsible for $18 billion in damages. Chevron has repeatedly denied the accusations and has appealed to Ecuador's highest court. Chevron has also filed a separate lawsuit in a U.S. federal court where it has presented evidence which the company says proves it is the victim of a fraud. As part of that lawsuit, Chevron sued Doug Beltman, the lead scientific expert for the people suing Chevron in Ecuador. Beltman was critical of Texaco's operations in Ecuador on 60 Minutes. Beltman also stood behind the statements he made to 60 Minutes in a sworn deposition less than two years ago. But earlier this spring in a sworn witness statement, Beltman disavowed his work on the case, and the comments he made to 60 Minutes about Texaco. After Beltman recanted, Chevron agreed to dismiss its legal claims against Beltman and the company where he serves as executive vice president, Stratus Consulting. It's another unusual twist in a bitter dispute that has lasted 20 years - and counting.
AN UPDATE TO THE UPDATE
April 22, 2014
In November 2013, Ecuador's highest court upheld the original ruling that found Chevron liable for damages but reduced the fine to $9.5 billion. Last month, however, Chevron scored a victory when United States District Judge Lewis Kaplan ruled in a New York federal court that an "egregious fraud" had been committed against Chevron and that the Ecuadoreans' principal lawyer, an American named Steven Donziger, engaged in a conspiracy to obtain a judgment against the oil company in Ecuador "by corrupt means." While Judge Kaplan did not dispute that pollution had occurred in Ecuador, he agreed with Chevron's contention that Donziger and his associates had bribed an Ecuadorean judge and ghostwritten an environmental report by an independent expert. Judge Kaplan's decision barred enforcement of the Ecuadorean court's judgment in the United States. Donziger called Judge Kaplan's ruling "appalling" and is appealing.
Thanks for reading CBS NEWS.
Create your free account or log in
for more features.