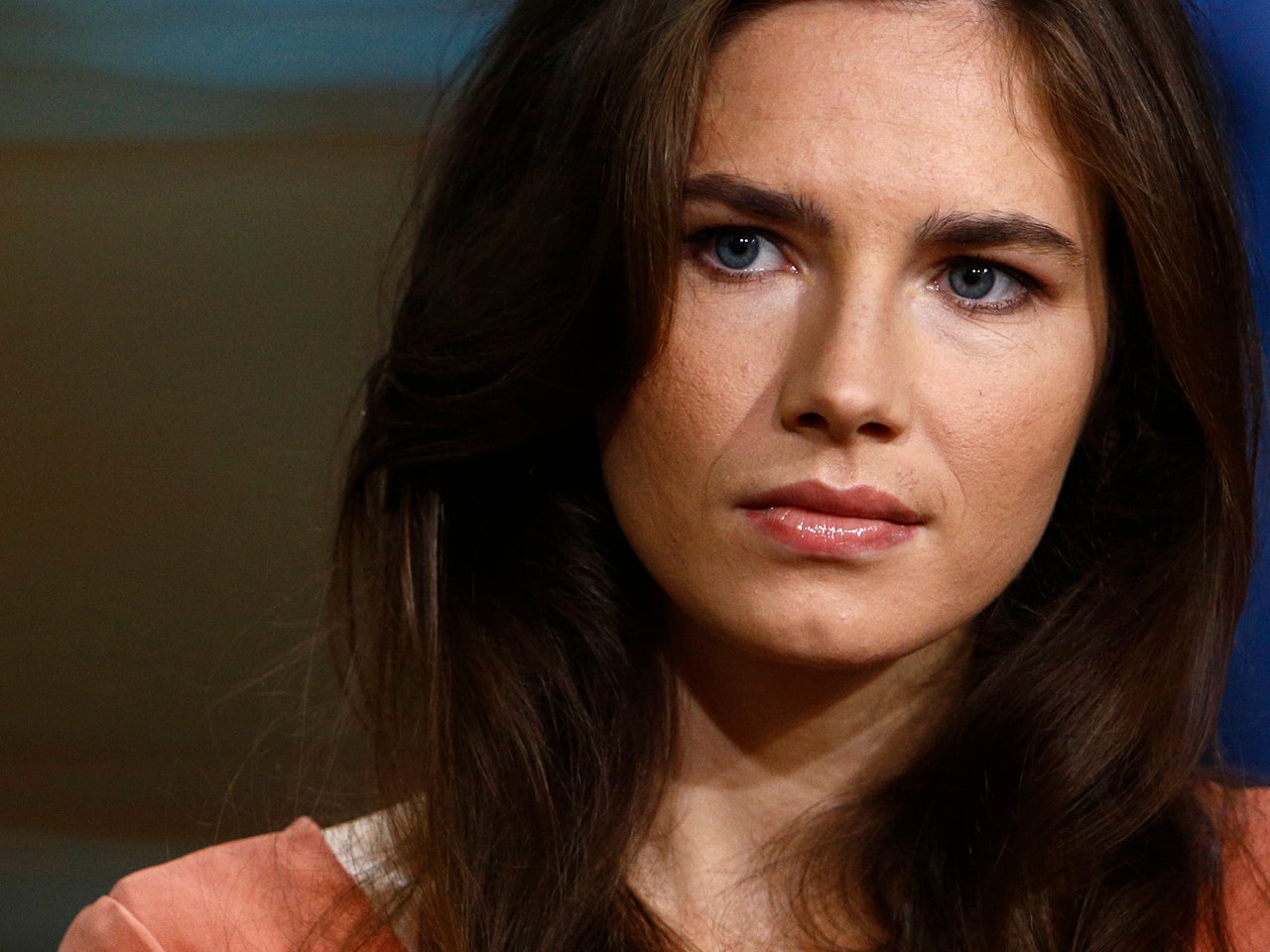 Amanda Knox Update: Will a tiny piece of untested evidence on a butcher knife decide new trial outcome?
(CBS) - The second appeal trial of Amanda Knox and Raffaele Sollecito gets underway today in Florence, Italy. The American student and her former Italian boyfriend find they are once again defending themselves against the charge that they murdered Meredith Kercher in Perugia, Italy in November 2007.
PICTURES: Amanda Knox Personal Photos
Both Knox and Sollecito were acquitted of the same murder charges in October 2010 by an Italian appellate court in Perugia. But then this March, the Italian Supreme Court overturned the acquittals and directed that a new appeal trial to be held in Florence, because Perugia did not have sufficient appellate court space.
Italian law does not require either defendant attend the new trial. Amanda Knox, now 25 years-old and a student at the University of Washington, will not travel to Italy for any of the proceedings. Raffaele Sollecito also won't be in Florence when the trial starts, but has told the press that he will be in the courtroom as the trial nears a verdict.
According to the Italian Supreme Court's decision, there is one piece of evidence in the case that is yet to be tested - and could be the key to the final verdict. It is labeled number 36-I.
Number 36-I is a miniscule trace of material on the blade of a 12 inch knife that Italian prosecutors claim was used to kill Meredith Kercher. In 2007, police found the knife in a kitchen drawer in Sollecito's Perugia apartment. At the time, the Italian Scientific Police said they'd discovered a tiny amount of Meredith Kercher's DNA on the blade, but significantly no blood. That was trace evidence 36-B.
In 2010, the appellate court threw out DNA trace evidence 36-B, concluding the police laboratory testing and results were unreliable. So Meredith Kercher's DNA could no longer be claimed to be on the knife blade.
But now, the Italian Supreme Court thinks trace 36-I should be front and center in the new trial that started today. And that could make things very interesting. Italian writer Luca Cheli made an important point about trace number 36-I in Wrongful Conviction News in August. Cheli reminded his readers that the Supreme Court's decision in March declared that the result of any new test on 36-I would not only be significant, it would be "decisive". The be all and end all so to speak. Game, set, match.
So, following the path of the Supreme Court's "decisive" dictate, if trace 36-I contains Meredith Kercher's DNA, the new trial is all but over, the two defendants are once again found guilty. But conversely, if trace 36-I has no Meredith Kercher DNA, Knox and Sollecito have, what should be a hands-down argument courtesy of the Italian Supreme Court, "if 36-I doesn't fit, you must acquit".
Of course, there are other potential outcomes. Any new test of trace 36-I could fail to find anything or be inconclusive. And to stand on solid scientific ground, any test would need to be repeated, in order to verify a first test. And that isn't going to happen, given trace 36-I is just 120 picograms; one pictogram is a trillionth of a gram. So there isn't much to work with and the Italian Scientific Police have a questionable track record, already, on the Kercher case.
Judge Alessandro Nencini will oversee the appeal trial in Florence. One of the first things he will have to decide is what, if any, new forensic tests to order. Chances are very good, trace 36-I will be at the top of his to-do list.

Thanks for reading CBS NEWS.
Create your free account or log in
for more features.