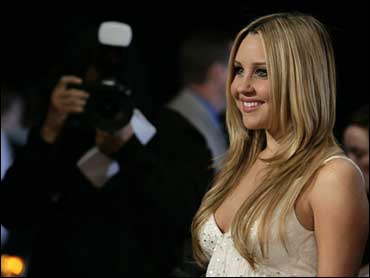 Amanda Bynes Retires From Acting; Posts Note on Twitter
NEW YORK(CBS) At the tender age of 24, Amanda Bynes has retired from acting.

The former Nickelodeon star took to her Twitter page to announce her retirement saying, "I don't love acting anymore so I've stopped doing it.

PICTURES: Young Hollywood
PICTURES: Girls Gone Mild


Bynes rose to fame after her successful stint on the kid's channel Nickelodeon, with appearances on "All That" and "Figure It Out."


She later starred in her own sketch comedy called, "The Amanda Show."


In 2002, Bynes attempted to break away from her teenage audience and made the move to sitcom.


She co-starred with actress Jennie Garth in the short-lived WB series "What I Like About You." A year after the show ended, Bynes transitioned to film, starring in the film "She's the Man," followed with the musical "Hairspray."


Under her Twitter name, "Chicky," Bynes said, "I've never written the movies & tv shows I've been apart of I've only acted like the characters the producers or directors wanted me to play."

"I know 24 is a young age to retire but you heard it here first I've retired," Bynes wrote.


Even though she said being an "actress isn't as fun as it may seem," Bynes still reaped the benefits of working in Tinseltown. In 2005, she landed herself a spot on the Forbes list of Young Hollywood's Top Earners, earning an estimated $2.5 million.


She will next be seen in the film "Easy A," which co-stars Emma Stone and "Friends" actress Lisa Kudrow. The film is due for release in September.
Thanks for reading CBS NEWS.
Create your free account or log in
for more features.