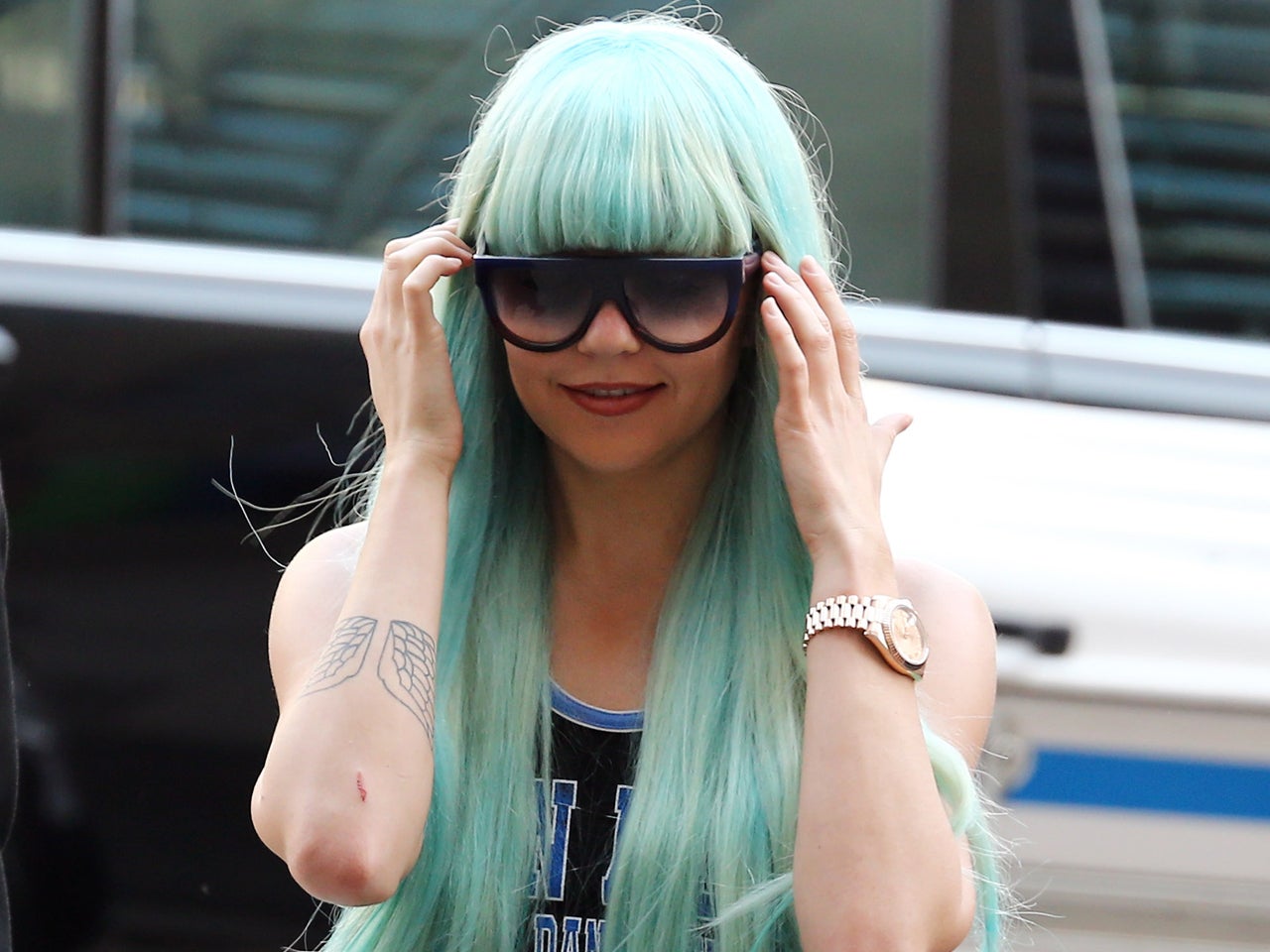 Amanda Bynes' mother granted conservatorship over her daughter
Updated 1:46 p.m. ET
A judge has granted Amanda Bynes' mother a temporary conservatorship to make decisions about her daughter's treatment in case the former child actress is released from a facility where she is being treated for mental health issues.
The decision by Ventura County Superior Court Judge Glen M. Reiser on Friday came more than two weeks after Bynes, 27, was involuntarily committed to a psychiatric hospital after months of erratic behavior.
The ruling permits Lynn Bynes to control decisions involving the health and finances of her daughter. It will be in effect until Sept. 30.
A psychiatric hold on Bynes has been extended for 30 days but could be ended any time.
The actress did not appear in court. Her court-appointed attorney said Bynes did not feel that a conservatorship was necessary.
Doctors at the psychiatric hospital where Bynes has been held for the past two weeks determined the actress was not well enough to leave the hospital for Friday's conservatorship hearing, TMZ reports.
According to the website, doctors went to a judge, who traveled to the hospital to conduct an emergency hearing. The judge granted the doctors' request and extended Bynes' psychiatric hold for 30 days.
According to the law, TMZ notes, doctors can only get such an order if the patient is "gravely disabled as a result of a mental disorder."
At the hearing, Reiser said his ruling was based on a doctor's evaluation and an investigator's interview of Bynes. The judge ruled the actress had a "lack of capacity to give informed consent to medical care."
Her parents, Richard and Lynn Bynes, sat calmly in court and spoke only to acknowledge that they understood the ruling.
They sought the conservatorship on July 27, days after authorities involuntarily committed their daughter after she started a fire in the driveway of a home in her hometown of Thousand Oaks.
The petition states that their daughter had become increasingly paranoid in recent months and expressed fears she was being watched by smoke detectors and devices in the dashboard of her car.
"We are deeply concerned that Amanda poses a substantial risk to herself, to others, and to property based on recent events in her life," the filing stated.
In May, Bynes was arrested for allegedly throwing a marijuana bong from a window of her 36th-floor Manhattan apartment. Police had come to the building to investigate a complaint that she had been smoking marijuana in the lobby.
Last year, Bynes was charged in Los Angeles with driving on a suspended license. The license had been suspended after she was charged with driving under the influence and misdemeanor hit-and-run.
Thanks for reading CBS NEWS.
Create your free account or log in
for more features.