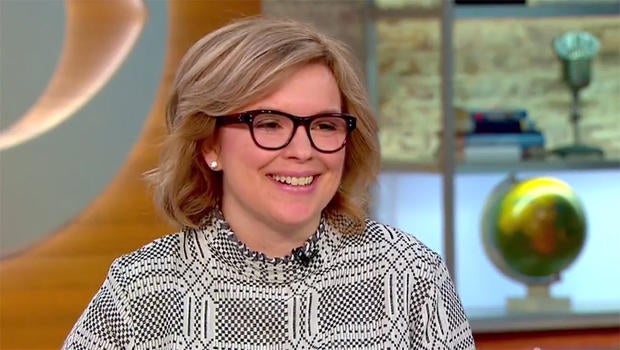 Former Obama aide: Trump's wiretap claim is "insane"
Alyssa Mastromonaco, a former White House aide to President Obama, criticized President Trump's repeated allegations that Mr. Obama had ordered a wiretap surveillance of Trump Tower.
On "CBS This Morning" Monday, co-anchor Charlie Rose asked how angry President Obama was about Mr. Trump's allegations of wiretapping.
"I don't know how angry he is," Mastromonaco said. "I know the rest of us were pretty pissed."
Because? "Because it's insane. Because it's an insane accusation. And it's an insane accusation for a president to accuse another president of, and also for anyone who knows Barack Obama. He wouldn't do that."
She also described the turmoil of the Trump administration's first two months in office as "pretty uncommon. … The first 100 days, you're always trying to get your bearings, and it seems that anything that existed before them, they're just shooting down for sport, whether it's protocol or bills."
Mastromonaco, who served as deputy chief of staff of operations for Obama -- the youngest woman ever to do so -- acknowledged that she preferred a "behind the scenes" role, rather than to appear on camera.
"I had never been a person who was out there," she said, recalling her interview years earlier with Charlie Rose. "I didn't think that my job was to be on camera. It was to be running things. And there are people who should be out there and people running things, and I decided just to stay behind the scenes."
Her new book is called "Who Thought This Was a Good Idea? And Other Questions You Should Have Answers to When You Work in the White House" (Twelve).
Co-anchor Gayle King asked, "You talk about being a woman in the old boys' club and how at times it was intimidating, but other times you said, 'Oh, no, I'm going to show people how it's done here.' Not in an arrogant way, but you were very confident."
"I was," Mastromonaco replied. "Well, I knew what I knew, and I think that's one of my strengths. I know what I know, and I know what I don't know. So if we were talking about going on a foreign trip and the National Security Council wanted to put in an extra couple of stops, I was like, 'No, we're not going to do that.' And when it came to the president, [he] was so wonderful about also understanding people's strengths and weaknesses and knowing that, if I said that, Alyssa is probably right."
"At one time he said, 'Remember your words have power.'"
"He did. That had never actually occurred to me. I was very upset about something someone had said to a reporter, and I wrote a sort of unhinged e-mail to the entire senior staff. I was like, 'We should have each other's backs,' so I was very upset. I thought everyone would ignore it, but someone told the president about it, and he felt the need to talk to me about the strength of my words."
The book's title comes from Mr. Obama, Mastromonaco said. "Because if he was on the road and you got an e-mail that said, 'Who thought this was a good idea?' -- which was not uncommon -- you knew that he knew you thought it was a good idea, and he wanted you to just own your decision, which I always did. 'It was my idea.'"
She told "CBS This Morning" that her goal was to get women more interested and excited about government.
"I think that this book, hopefully, makes government a little bit more relatable, a little bit less scary," she said. "Really, if you have the passion and commitment, you can do it. You don't have to be Harvard-educated with a dad who was a congressman to work in the White House."
Mastromonaco said the book underwent many iterations. "I actually had a much harder time -- when I was trying to be a little bit more lofty. I struggled. I ended up on Zoloft trying to do it."
She then got advice from a friend, comedian Mindy Kaling. "She said, 'Write one essay for every chapter and it will come.' So I wrote one essay per chapter, and I got a cowriter who understood me, Lauren Oyler, and she totally pulled the great stuff out of me. And we realized this is exactly the book we wanted."

For more info:
Thanks for reading CBS NEWS.
Create your free account or log in
for more features.