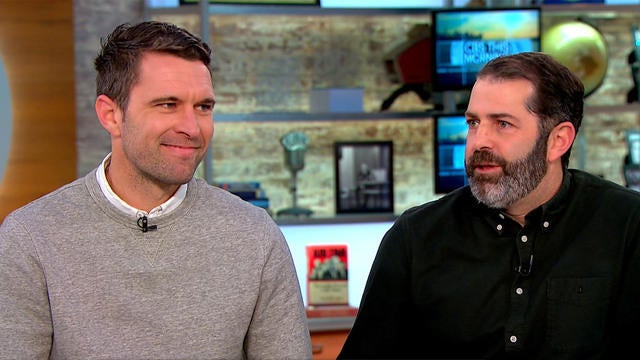 Allbirds co-founders on their new plant-based shoe collection
In its first two years, sneaker startup Allbirds sold more than a million pairs of shoes. The San Francisco-based company says it's committed to using sustainable environmental practices to make what it calls "the world's most comfortable shoe." The company is launching Tree, a new line of shoes with material sourced from eucalyptus.
Co-founders Tim Brown and Joey Zwillinger joined "CBS This Morning" to discuss why they were inspired to start the company and how they developed their new line.
"There was this trend where everything was adding more and more and more, flashy logos, more seams, everything that wasn't doing something for comfort. So if we could strip everything down to its simplest form, remove everything that wasn't functional, we thought that we could make something quite beautiful," Zwillinger said.
Despite the massive popularity of their original wool sneakers, they realized there was still room to innovate.
"When it gets really hot. It's not as good. So we tried to find a new material that worked when the weather was warm," Brown said of the inspiration to develop a new line.
The material is derived from eucalyptus, which is how the new shoe collection got its name: Tree.
"It's got cooling properties. So it was perfect for the problem we identified," Brown said.
"We took that fiber and made it into a yarn that was perfect for shoes and was tough enough for the challenges of being on your feet all day," Zwillinger added.
"We're attacking this industry, a category that's hundreds, hundreds of years old. It's very old-fashioned in the ways that it's done things and we've got this incredibly talented group of people that are pooling together trying to tackle this very complicated problem to bring sustainable materials into footwear and it's about sharing that challenge. So we've all tried to roll our sleeves up and that's what that's about," Brown said.
Thanks for reading CBS NEWS.
Create your free account or log in
for more features.