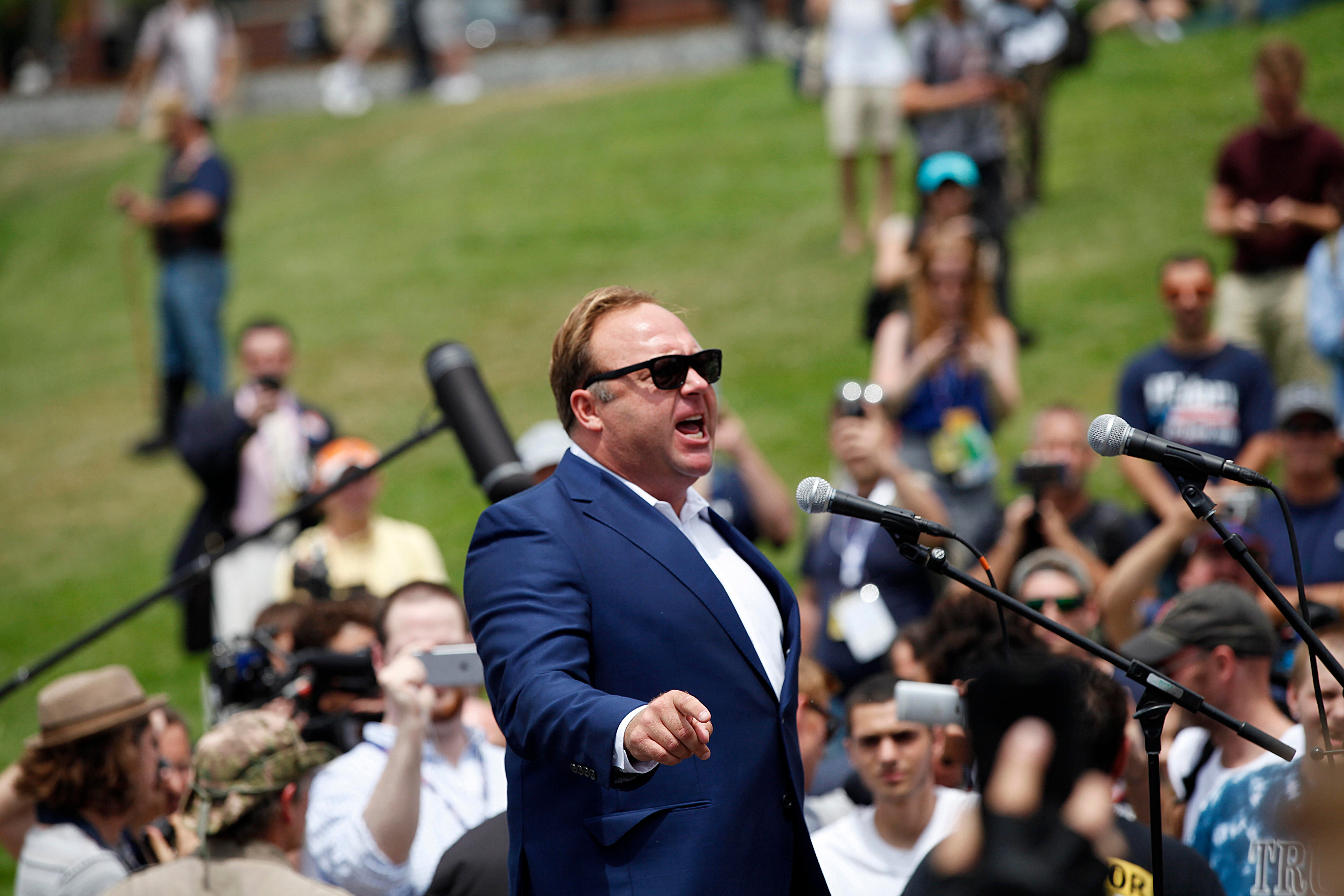 Conservative radio host Alex Jones fighting to keep custody of children
A lawyer for conservative radio show host Alex Jones said his client is nothing more than a showman. He made that claim in a Texas court, where Jones is fighting to keep custody of his children. Opening arguments begin Tuesday morning.
Jones' ex-wife said the views and conspiracy theories on his radio show produced by his company, Infowars, prove he's unfit to be a father.
Jones has been accused of peddling fake news stories to his audience, but the idea that Jones doesn't necessarily believe everything he says may take some of his fans by surprise, reports CBS News correspondent Anna Werner.
On his show, Jones has made plenty of outrageous – and to many, offensive – claims, including calling the 9/11 attacks an inside job.
"The whole thing is a black hole of lies," Jones said.
He also said the Newtown massacre was staged.
"The official story of Sandy Hook has more holes in it than Swiss cheese," Jones said last November.
"Alex Jones is the preeminent global conspiracy theorist on the globalist conspiracy," New York Times media columnist Jim Rutenberg said.
Now his lawyer said Jones shouldn't be taken at his own word.
According to an Austin newspaper, his attorney, Randall Wilhite, said at a pretrial custody hearing that Jones is "playing a character" on his show and actually "is a performance artist."
"He is the one that says what's fake and what's real. Now if his lawyer is saying he's fake, it can't get more treacherous for him," Rutenberg said.
His ex-wife is fighting for custody of their children, claiming in court Jones is a bad influence on their three kids. His son, Rex, was only 12 years old when he made an appearance on his father's show.
"What they're really trying to cover up is much bigger than a little landfill," Rex said.
"He is undoubtedly cut out for this and I intend for him to eclipse what I've done," Jones said of Rex in July 2015.
Jones has a loyal fan base. His YouTube channel has more than two million subscribers and over 1.2 billion video views.
Rutenberg said many of Jones' claims have been echoed by President Trump.
"When President Trump said the mainstream press is covering up terrorist attacks to cover for Islamists, that was directly out of Alex Jones," Rutenberg said.
We reached out to Jones and his lawyer, but they're unable to speak because of a gag order in the case. Meanwhile, Cliff Kincaid, a director of the right-wing watchdog group, Accuracy in Media, told CBS News: "Jones is not and never has been a conservative."
Thanks for reading CBS NEWS.
Create your free account or log in
for more features.