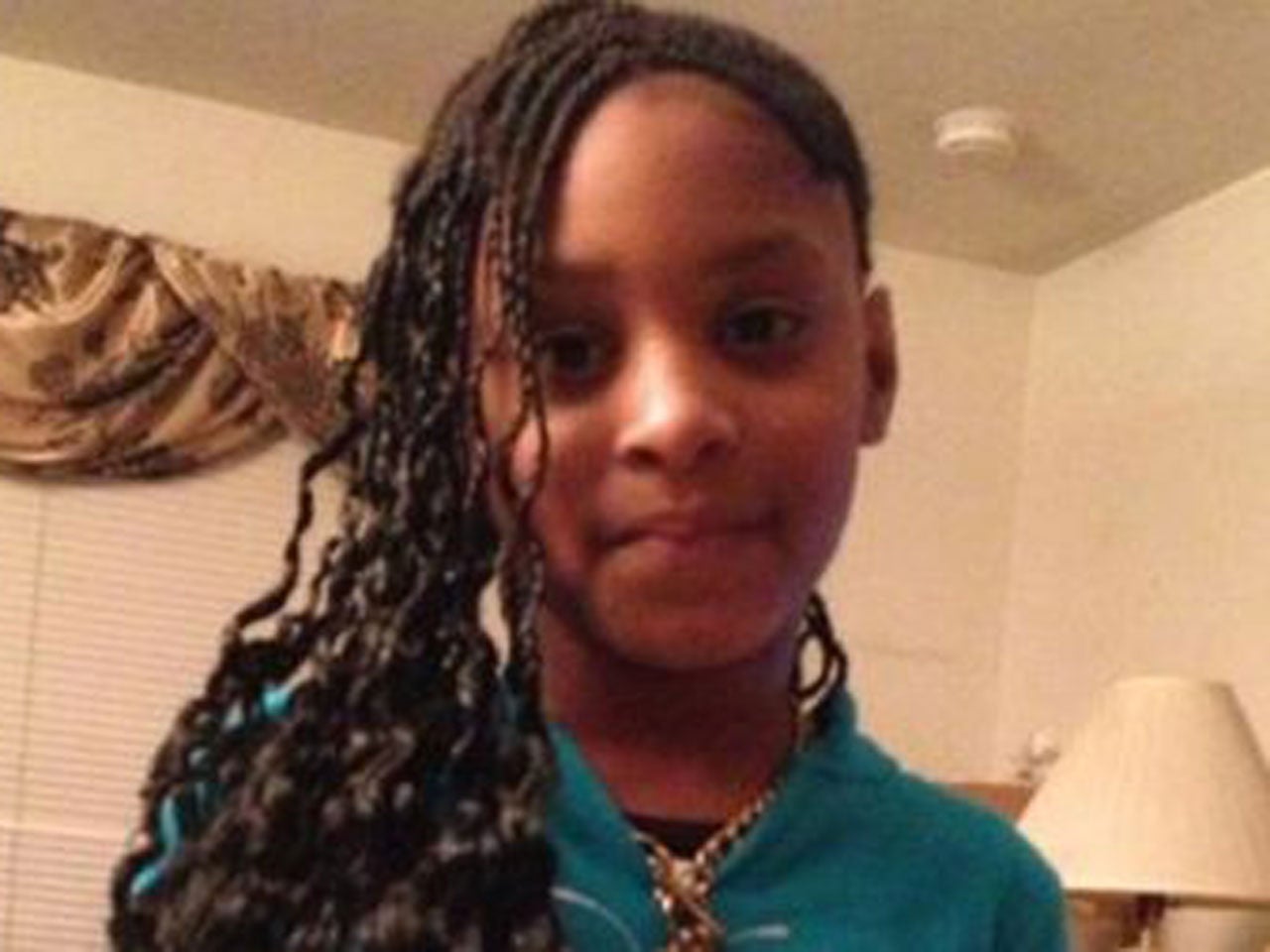 Alaysha Carradine Murder: Two gang members charged in slaying of 8-year-old Oakland girl
(CBS/AP) OAKLAND, Calif. - Two gang members were charged with murder Tuesday in the fatal shooting of an 8-year-old Oakland, Calif. girl who answered the front door at her friend's apartment during a sleepover.
Alameda County District Attorney Nancy O'Malley and Oakland police said Darnell Williams, 22, and Joe Carroll, 27, planned the attack that killed Alaysha Carradine on July 17 as revenge for the killing of Carroll's 26-year-old cousin in Berkeley earlier that day.
Williams is the suspected gunman in Alaysha's death, authorities said.
He and Carroll, both of Oakland, were each charged with murder, three counts of attempted murder and shooting at an inhabited dwelling. The shooting also wounded Alaysha's 7-year-old friend, her 4-year-old brother and the siblings' 64-year-old grandmother.
Prosecutors will decide whether to seek the death penalty against Williams, O'Malley said.
Alaysha was about to enter the third grade when she was killed.
"Darnell Williams just opened fire, without any consideration of who was standing at the door and what was going to happen," O'Malley said at a news conference announcing the arrests. "It is shocking, and it's upsetting.
She said the suspects were targeting someone inside the apartment where Alaysha was killed, but she did not say whom. The suspects knew that their intended target's children and their mother lived in the apartment in Oakland's Dimond neighborhood when they rang the doorbell, according to the criminal complaint filed Tuesday.
"There's some times where crimes happen and occur that are so despicable, that you never forget them, and you dedicate the resources to bringing some justice to a very tragic situation," Oakland assistant police chief Paul Figueroa said.
Williams was arrested Sept. 8 in Berkeley, and Carroll was taken into custody Sept. 27 in Houston, Texas. Alaysha's mother, Chiquita Carradine, attended Williams' first appearance Tuesday in Alameda County Superior Court.
"I've been waiting for this day since I got the phone call that she was dead, and I'm ready to fight," Carradine said. "I don't want them to see any more light on the street. I want complete justice for my daughter."
Carradine also said she is angry at the father of Alaysha's friends who she said never came forward to help with the investigation, reports CBS San Francisco.
During the course of the investigation in Alaysha's death, authorities developed information that several related suspects were conspiring to commit an additional murder, which officers say they were able to prevent from taking place, reports the station.
Police say Williams is also facing charges in an unrelated shooting that took place Sept. 8 and left 22-year-old Anthony Medearis dead and Williams' own 7-year-old nephew injured.
Thanks for reading CBS NEWS.
Create your free account or log in
for more features.