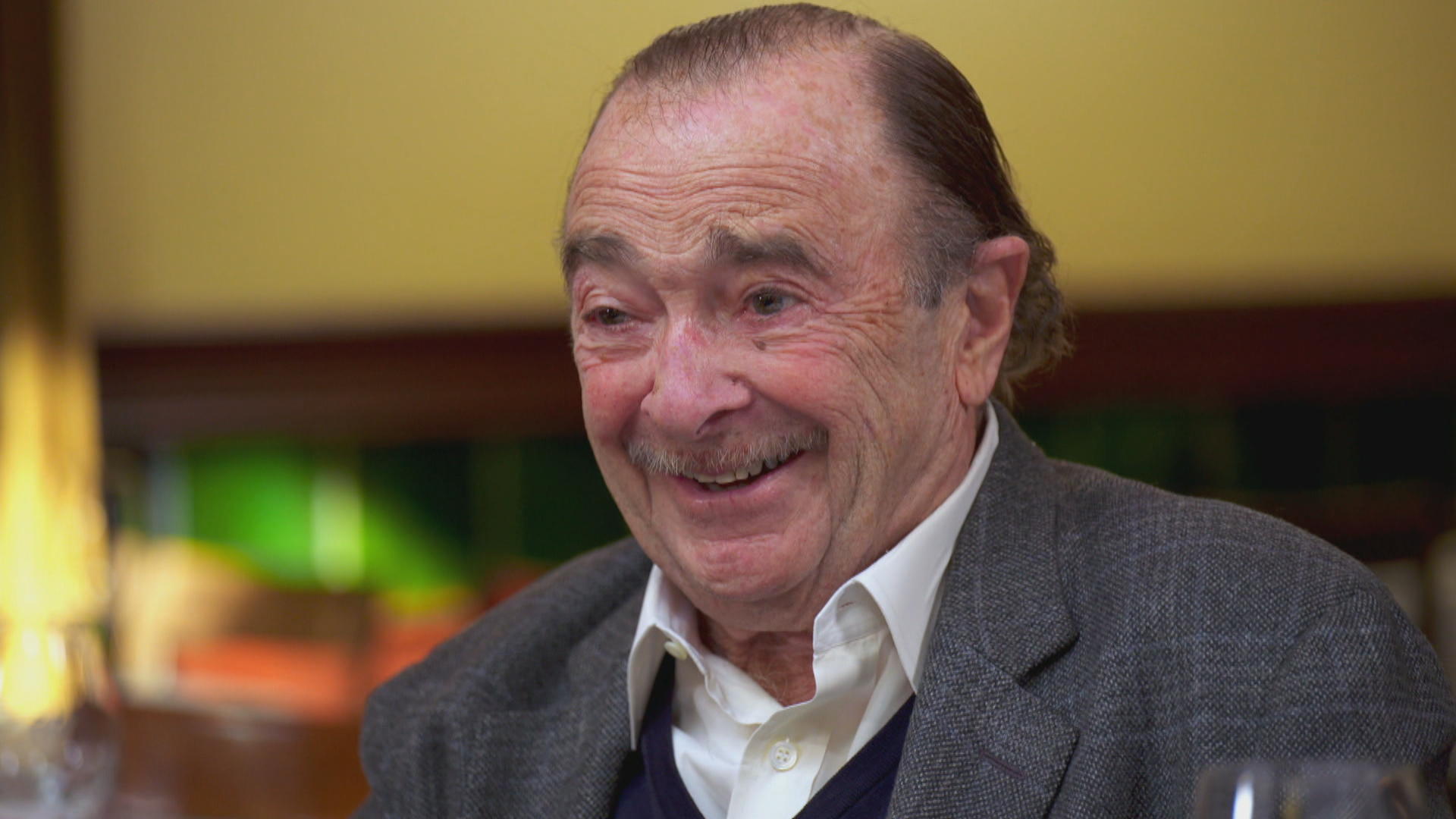 Meet the man behind TGI Fridays, once a singles bar in New York City
You may not know Alan Stillman's name, but you definitely know his restaurants. The legendary restaurateur has been revolutionizing how we eat and meet for more than five decades. His singles bar has grown into a worldwide restaurant chain, and the steakhouses he founded are iconic.
But when Stillman opened his first bar and restaurant in 1965 with a $5,000 loan from his mother, he had no idea what he was doing. It was his lack of knowledge, he said, that would help him.

"I had no understanding that I couldn't do it," Stillman said. "I insisted on good french fries and hamburgers. Beyond that I didn't know anything, that's for sure. We just discovered it as we went along."
The bar would become a hot spot for unmarried men and women on New York's Upper East Side. A magical clientele provided the perfect combination.
"I would say that at the time it was an awful lot of luck involved. The first piece of luck was calling it TGI Fridays," Stillman said.
He would open 12 TGI Fridays before selling the chain. His "singles bar" went on to become a well-known family-friendly restaurant with 870 establishments around the world.
"I do get a kick out of getting out of a plane in Istanbul and having a TGI Fridays in my face 50 years later. That I get a kick out of," Stillman said.
But in 1974, Stillman decided it was time to sell and he took off for Europe. Six years later, he opened yet another iconic landmark, although Smith & Wollensky was the restaurant that stumbled out of the gate. The restaurant's first review in The New York Times nearly put them out of business, Stillman said.
"We recovered by taking out two full page ads in The New York Times …and they said with a matchbook cover at last a match for The Palm and Criselda … and the following week we started doing business in double and more than double every day," Stillman said.

Stillman has opened and sold seven Smith & Wollensky's from Chicago to London, but has always maintained ownership of the flagship in New York. Many may be surprised to learn that there's no Smith and no Wollensky behind the steakhouse.
"Sitting around here a little bit smashed, maybe a little bit stoned … two, three weeks before opening and absolutely no name whatsoever and a lot of money invested. And we finally said at 2 or 3 o'clock in the morning, 'Get a phonebook,'" Stillman said. "We put it on the table and we flipped the first page and up came Smith and we said, 'No, you can't call the place, it's not possible.' We flipped it again and it came up Wollensky and somebody said, 'No you can't call the place Wollensky.' I got up the next morning, I said, 'Hey, we said we're going to do it. Let's use both names and we'll use Smith and Wollensky.' And it went from there."
Alan's son, Michael Stillman, oversees the family's 11 Quality Branded restaurants and runs them like a classic mom-and-pop shop. The Stillman's employees have been around for decades.
Danny Kissane started carrying boxes in 1981. Today, he is director of purchasing, overseeing all the meat for the restaurant. Manager Sam Pack started bartending at TGI Fridays in 1973 and has been with Stillman ever since.
"There's a culture of loyalty and respect and that came from Alan. And no matter what has changed, he is still the same," Pack said.

Thanks for reading CBS NEWS.
Create your free account or log in
for more features.