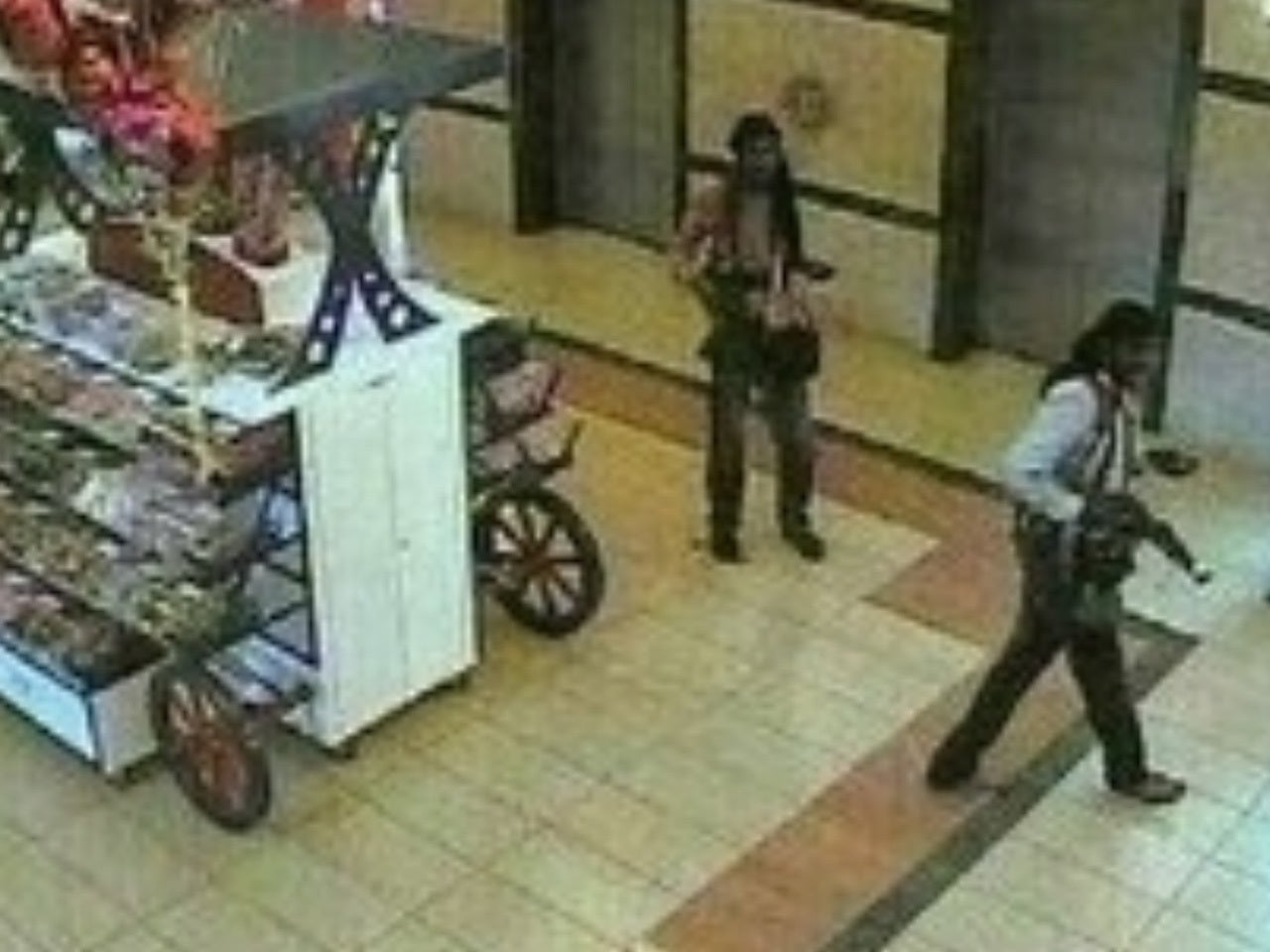 Al-Shabab says it singled out non-Muslims in Kenya mall attack
JOHANNESBURG Al-Shabab, the armed Islamic extremist group that attacked a shopping mall in Kenya, says foreigners were a "legitimate target" and confirmed that gunmen separated Muslims from others and let the Muslims go.
In an email exchange Wednesday with The Associated Press, al-Shabab said the jihadis "carried out a meticulous vetting process" so the Muslims would not be harmed.
At least 18 foreigners were killed, including six Britons, citizens from France, Canada, Trinidad, the Netherlands, Australia, Peru, India, Ghana, South Africa and China, when the militants entered the Westgate Mall on Saturday, slaughtering men, women and children with assault rifles and grenades. Witnesses said the gunmen also rounded up people, asked questions about Islam that a Muslim would know, and told the Muslims to leave.
The current death toll is 67.
CBS News special correspondent John Miller, a former assistant director at the FBI, said this week on "CBS This Morning" that the unfolding attack sheds new light on the relatively young al Qaeda-linked terrorist group's evolving mission.
Al-Shabab, which means "youth" in Arabic, was established in 2006 as a militant wing of the Islamic fundamentalist forces that controlled parts of Somalia at the time. Its stated mission was to bring Islamic sharia law to Somalia and topple the government.
By 2008, the U.S. had designated it a foreign terrorist group. In 2012, the organization formally allied itself with al Qaeda, issuing a joint announcement by the head of al-Shabab and Ayman al-Zawahri, then al Qaeda's deputy leader. Al-Shabab has provided the larger network significant cash from its lucrative kidnapping and piracy operations in Somalia in return for weapons.
An unknown number of young Somali-American men, predominantly from areas in the U.S. like Minnesota and Oregon where there are large Somali populations, have been drawn in by the group's propaganda and traveled to eastern Africa to join its ranks.
U.S. authorities have not been able to confirm whether any Americans were involved in the attack. An al-Shabab spokesman denied such reports Monday.
CBS News correspondent Charlie D'Agata reported that there was a sense of relief in Nairobi Wednesday morning that the ordeal was over, but the search continued for bodies inside the mall, and one of the few things that was clear was that none of the remaining hostages made it out alive.
During the siege, Kenyan authorities reportedly tried to negotiate, but al-Shabab militants didn't even respond. There are reports that as a helicopter hovered overhead, gunmen started executing hostages and tossing their bodies off the roof.
President Uhuru Kenyatta said Kenya "stared down evil and triumphed."
"We have ashamed and defeated our attackers," he said Tuesday. "That part of our task has been completed by our multi-agency security teams."
He said three floors of the mall collapsed and several bodies were buried beneath the rubble, including those of terrorists and hostages.
Al-Shabab, which relayed its own version of the events unfolding in the mall in almost real time via a Twitter account, claimed Wednesday that the Kenyan forces had "disseminated chemical gases to end the siege." They did not specify what "gases," and Kenyan authorities denied that any chemical agents had been used.
The terror group also claimed that 137 people were killed in the siege, but that number could not be independently confirmed, and the Kenyan government had yet to issue a final death toll. According to officials, the death toll stood at 61, as it was stated on Tuesday.
The sheer amount of firepower used over the course of the four-day siege has led Kenyan investigators to chase reports that some of the attackers had rented a shop in the mall three months prior to the attack, enabling them to sneak in and stock up on weapons and ammunition.
Thanks for reading CBS NEWS.
Create your free account or log in
for more features.