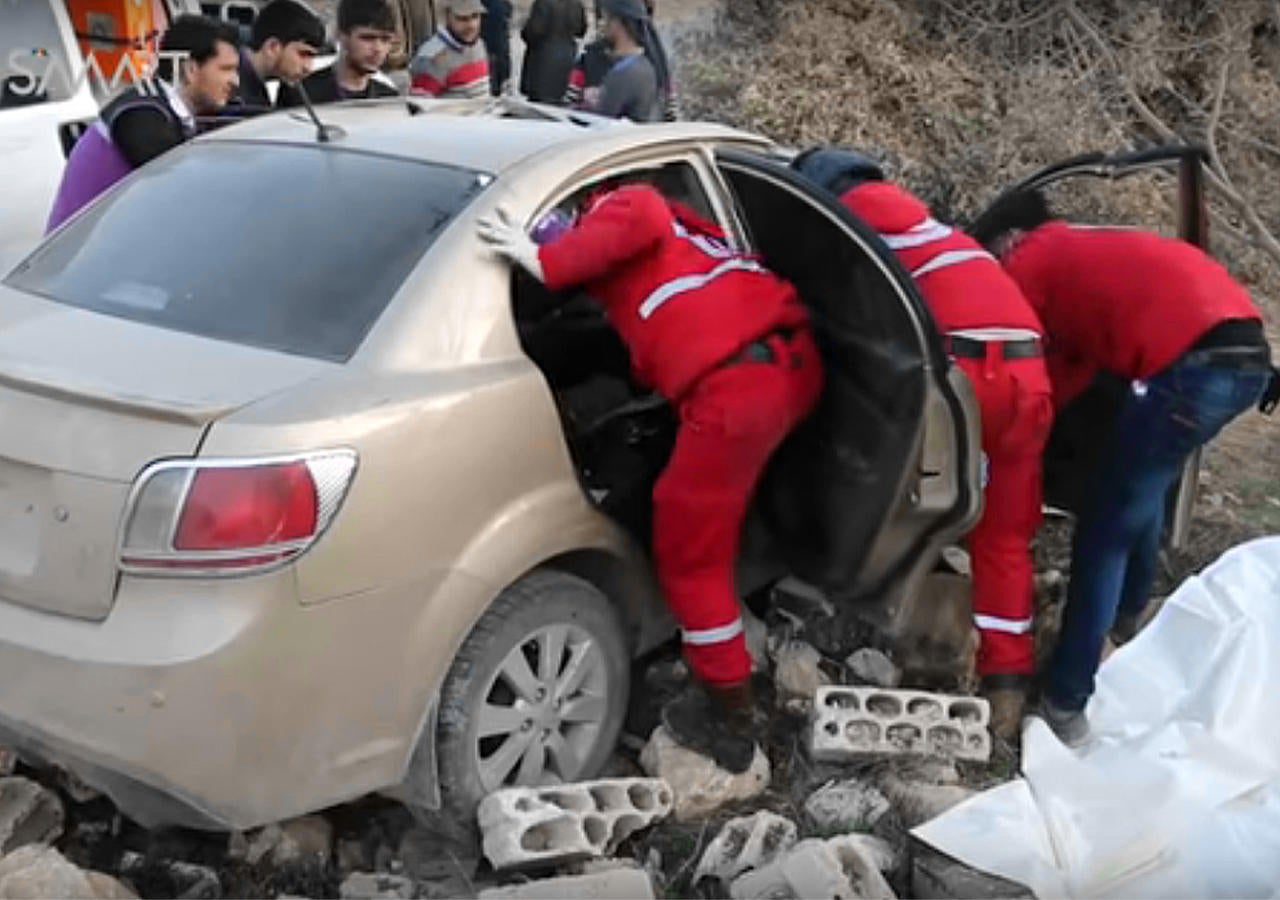 Al Qaeda deputy Abu al-Khayr al-Masri killed in CIA drone strike
BEIRUT -- A top al Qaeda official was killed over the weekend in a CIA drone strike, CBS News national security correspondent David Martin confirms.
Abu al-Khayr al-Masri, al Qaeda's second-in-command and once a close associate of Osama bin Laden, was killed in Syria's war-torn Idlib province. News of al-Masri's death was first reported by CNN.
Posts circulating on jihadi social media accounts said al-Masri, an Egyptian whose real name was Abdullah Muhammad Rajab Abdulrahman, was killed when a missile struck a car he was riding in Sunday evening.
Better known by his nom de guerre, al-Masri was one of the few remaining core leaders of the al Qaeda organization and the deputy to bin Laden's successor Ayman al-Zawahiri.
News of al-Masri's death emerged from social media accounts linked to al Qaeda's affiliate in Syria, and from the Syrian Observatory for Human Rights, an activist group that relies on local sources for its information.
There was nothing on al Qaeda's own media channels as of Tuesday morning confirming al-Masri's death. The group generally takes several days to make such announcements.
The U.S. military has confirmed it carried out a strike in northwest Syria on Sunday, but has not said who was targeted or if commanders believe that target was killed.
In recent months, the U.S. stepped up drone strikes against senior leaders of terrorist groups in Idlib, where al Qaeda is known to have a significant presence.
The Syrian Observatory, the London-based monitoring group, says 152 members of jihadist groups have been killed in strikes in Syria since January, including 25 commanders.
Idlib province falls largely under the control of an al Qaeda-linked rebel coalition. Hundreds of thousands of Syrians displaced by fighting are living as refugees there.
Images of the vehicle purported to have been carrying al-Masri showed damage to the passenger compartment of the beige Kia sedan but no damage to the engine block. The roof was blown open on the right side of the vehicle.
Al-Masri was a close associate of bin Laden and was once the chairman of al Qaeda's management council, according to a Washington Post report citing leaked U.S. intelligence documents dating back to 2008.
Iranian authorities are believed to have jailed him following the Sept. 11, 2001 terror attacks on New York City and Washington before releasing him in a prisoner exchange with al Qaeda in Yemen in 2015.
A senior official in a rival jihadi faction in northern Syria urged caution over the reports of al-Masri's death, saying other top al Qaeda officials in Syria had staged their own deaths only to defect from the group. The official asked not to be identified because of rivalries between the various factions.
Al-Masri's death in Syria is a sign of the strategic importance the terror group has found in holding ground inside the war-torn nation.
Thanks for reading CBS NEWS.
Create your free account or log in
for more features.