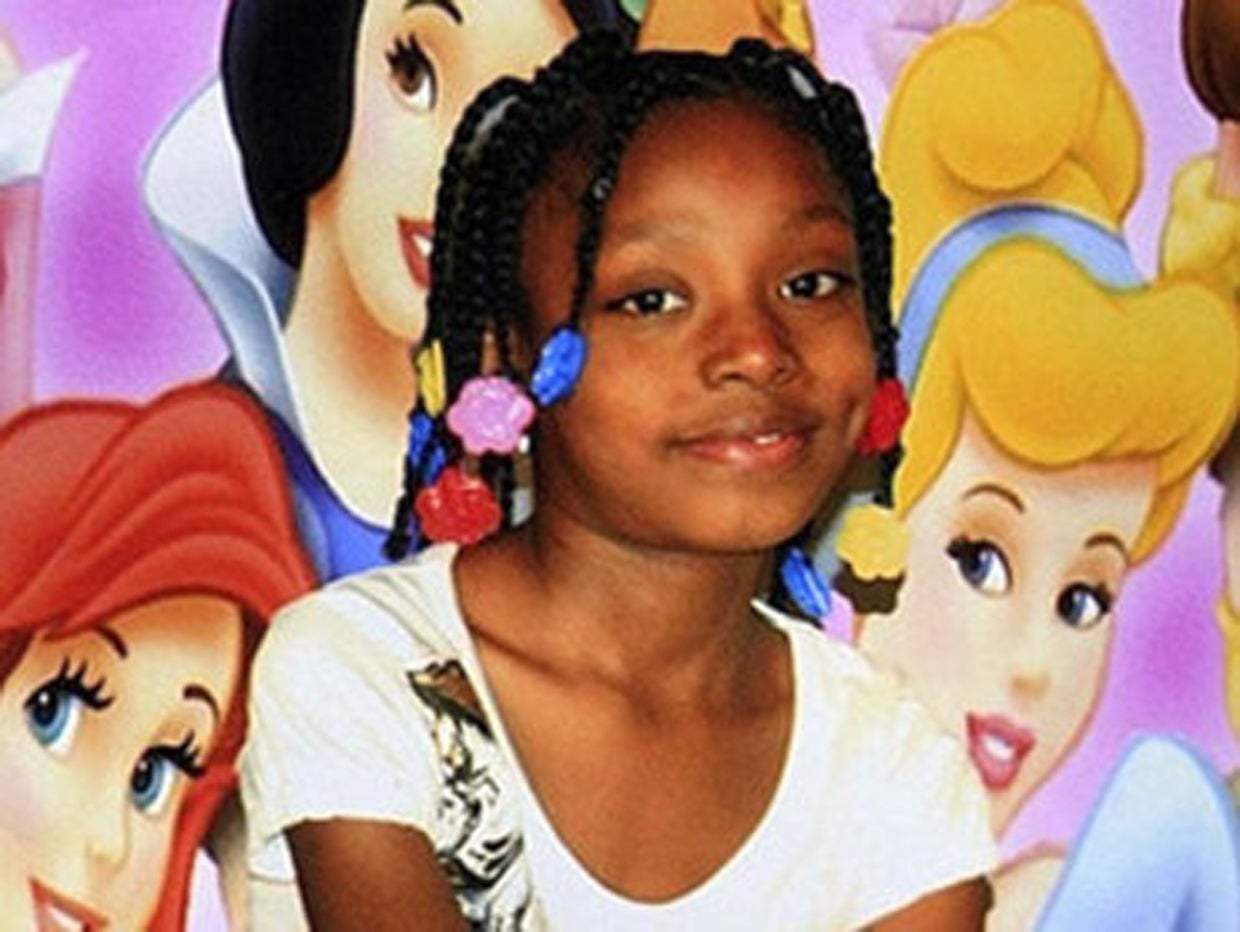 Final charge dropped against Detroit cop in fatal raid
DETROIT - At the prosecutor's request, a judge on Friday dismissed the last charge against a Detroit police officer who fatally shot a 7-year-old girl during a raid. The judge said she's willing to be the "scapegoat" if critics don't like the result.
Two trials against Officer Joseph Weekley ended without verdicts on a charge of reckless use of a gun. During the second trial, Judge Cynthia Gray Hathaway dismissed the most serious charge, involuntary manslaughter, saying there was insufficient evidence.
Weekley shot Aiyana Stanley-Jones as she slept on a couch in a Detroit home in 2010. It occurred during a frenzied raid by elite officers who burst through the door to search for a murder suspect after throwing a flash grenade to confuse anyone inside. A reality TV crew recorded the scene from the street.
Weekley insisted he accidentally pulled the trigger during a struggle with Aiyana's grandmother. She denied grabbing the weapon.
Assistant prosecutor Rob Moran told the judge that the misdemeanor was being dropped in the "best interests of justice." He didn't elaborate.
Judge Hathaway emphasized that two juries, in 2013 and 2014, couldn't reach a unanimous verdict.
"It isn't the judge's decisions that caused these juries to not reach a decision," she said. "But I can tell you this: If anyone is looking for a scapegoat for justice, then you've got one here as owner, coach and quarterback. ... If someone needs a scapegoat for what's happening here - and what's happening here is justice - then put it on me."
Weekley left the courtroom through a private door. Defense attorney Steve Fishman said prosecutors were courageous by closing the case.
Outside court, a spokesman for Aiyana's family criticized the judge for her comments.
"She's not a scapegoat. She's irresponsible," said Ron Scott, referring to Hathaway's decision to dismiss the involuntary manslaughter charge before a jury at the second trial could consider it.
Thanks for reading CBS NEWS.
Create your free account or log in
for more features.