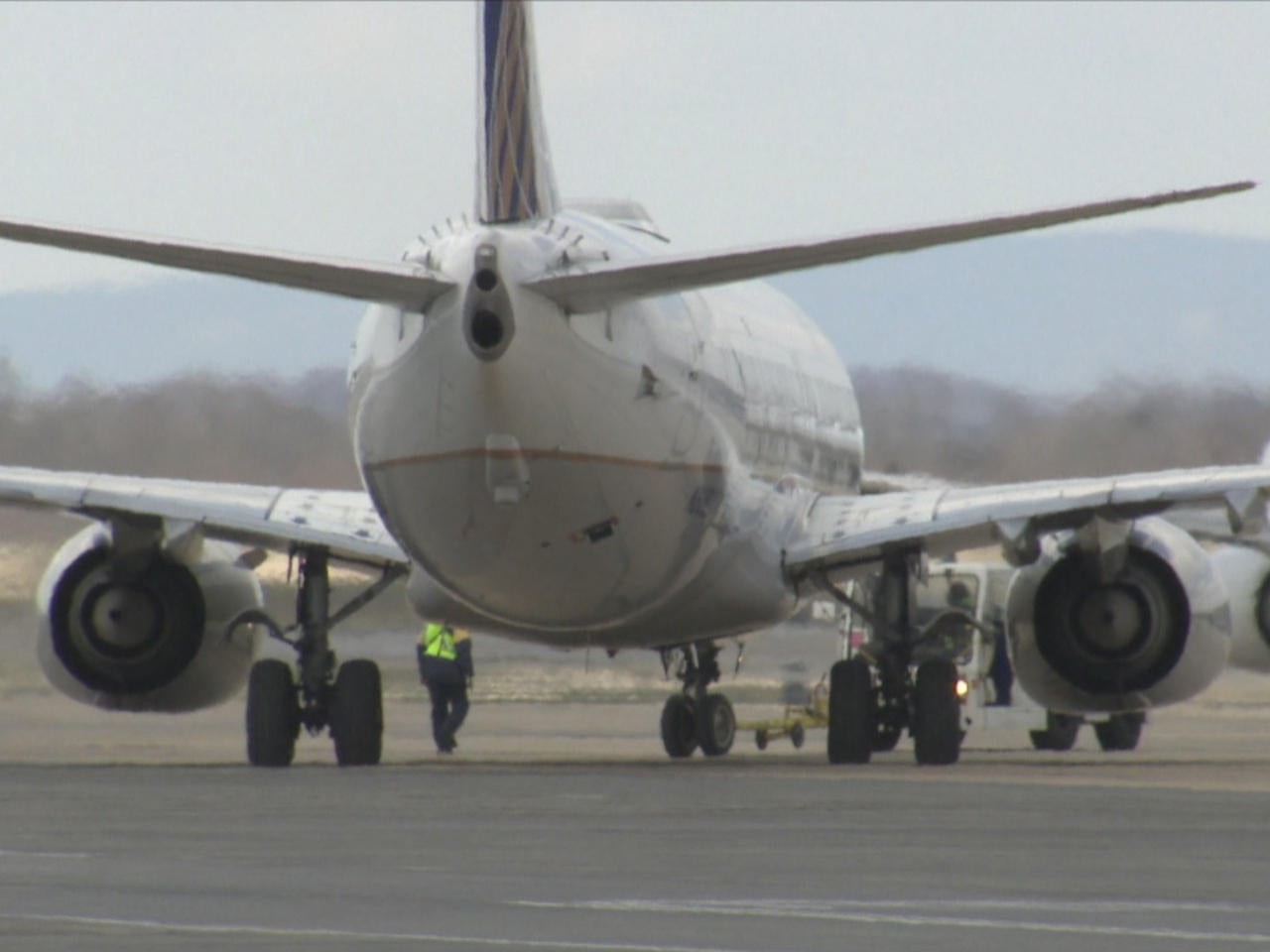 Airlines cut operating costs by helping planes lose weight
American Airlines warns that fares are likely to increase in order to offset a nearly 26 percent jump in its fuel bill for the first three months of this year. To cut costs, some airlines are working to make their planes lighter, reports CBS News correspondent Kris Van Cleave.
Long before one of United's Boeing 787s leaves the gate, a team was focused on making it — and their entire 750-plane fleet — as light as possible. Every little bit counts, even on a plane that weighs more than 250,000 pounds.
"Anytime we can reduce even an ounce of weight, that means we burn less fuel to fly to that destination," said Aaron Stash, United's head of environmental strategy and sustainability. "Even an ounce, because if you are multiplying that across the thousands of seats and the thousands of flights we have, that ounce adds up and multiplies very quickly."
Just changing the paper stock on United's in-flight magazine saved one ounce per copy, saving nearly $300,000 a year.
United rethought everything about its aircraft, from what's stocked in the galley to redesigning bathrooms (yes, some got smaller), to newer, lighter seats, many without heavy video monitors.
The airline's new beverage carts weigh 27 pounds – about half the weight of the old 50-pound carts.
New cargo containers are about 80 pounds lighter, which will save two million gallons of fuel a year.
And stopping duty-free sales saved United another 1.4 million gallons of fuel.
That's a combined savings of about $7 million.
"We've improved our efficiency over 30 percent," said Stash, "through the changes that we're making on the interior of the cabin, the changes that we're doing on the exterior of the aircraft, as well as the new aircraft that we're purchasing."
All together, those changes have saved United well over $2 billion.
And their brand-new Boeing 737 Max, which United just started flying, is lighter and more efficient than the older 737s in the fleet.
Other airlines are also shedding pounds.
Southwest is rolling out slimline seats in its new 737-Max fleet. They're lighter and take up less space. The low-fare carrier also saved 148,000 gallons of fuel by changing how it stocks the galleys and dropping glass bottles for cans.
Giving pilots electronic tablets instead of paper manuals saves 80 pounds a flight. That doesn't sound like much, but it translates to nearly 576,000 gallons fuel a year. That's more than a million dollars in savings annually.
JetBlue is also saving weight with its new in-flight entertainment system. It will feature lighter components that take up less storage space.
Spirit went with lighter seats and a smaller tray table; that also allows more rows of seats to fit on board.
"It all goes down to weight," said CBS News travel editor Peter Greenberg. "Doing all of this doesn't make the planes any faster, and it certainly doesn't make them any more comfortable. In fact, it's just about fuel efficiency and fuel savings. And that just gets back to the airline; there's no real passenger benefit."
But United's Aaron Stash says it's more than just dollars: "United alone uses almost 4 billion gallons [of fuel]. So anytime we can reduce our fuel use, that goes right to our bottom line. From an environmental perspective it's reducing our emissions. It's reducing our carbon footprint."
Fuel is basically 99 percent of an airline's carbon footprint. The 737 Max is 14 percent more fuel-efficient than its predecessors, in part because of "winglets" on the end of its wings, which reduce drag so the plane burns less fuel.
And later this summer the airline plans to completely strip down one of its planes looking for anywhere else they can save weight, and thus fuel.
Thanks for reading CBS NEWS.
Create your free account or log in
for more features.