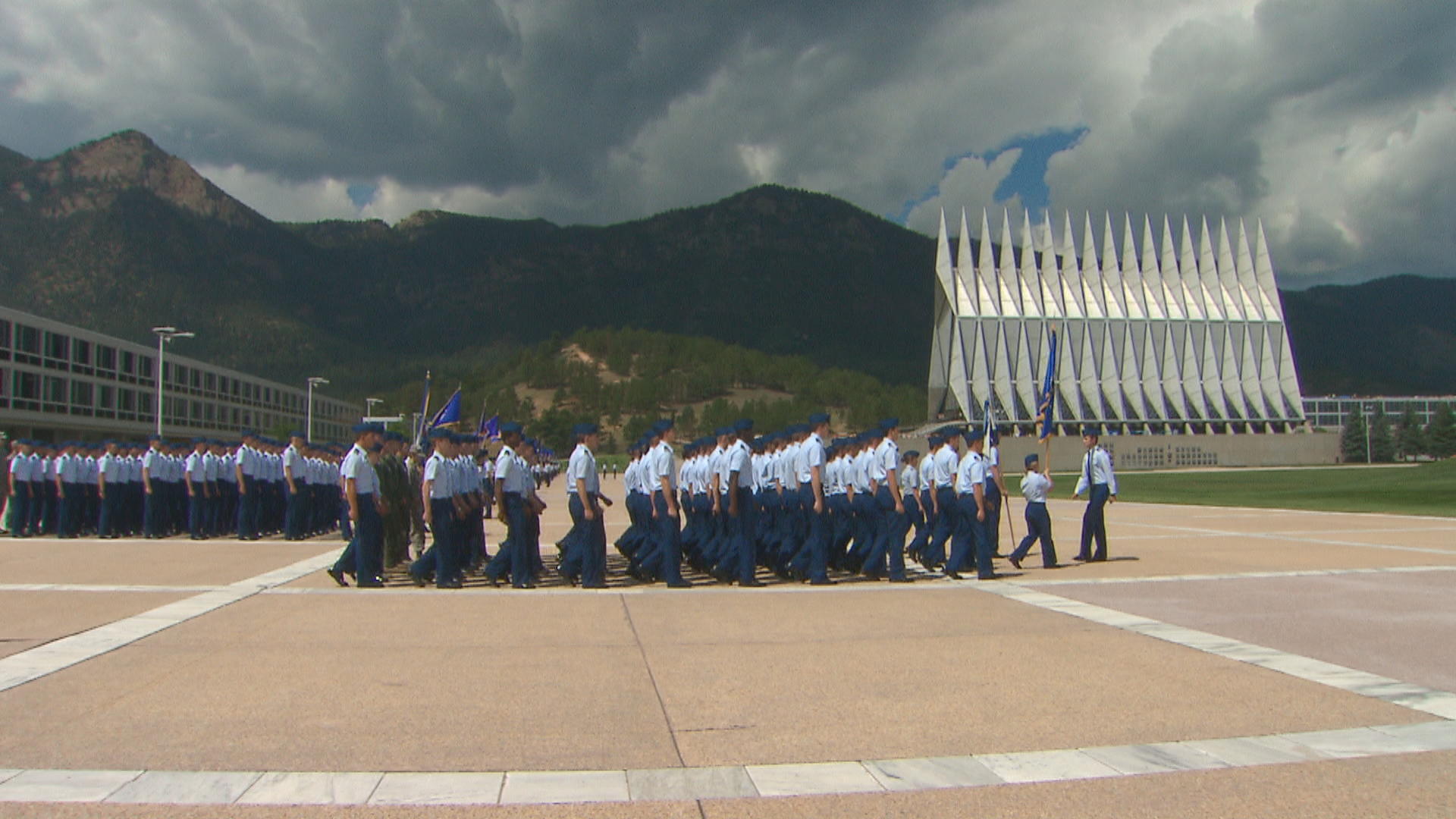 Air Force Academy restructuring, expanding office handling sexual assaults
The United States Air Force Academy says it's rebuilding its sexual assault prevention and response office after a scathing internal report. Our separate, six-month CBS News investigation looked into how the academy handles assault cases. We spoke to more than a dozen current and former cadets who told us they faced retaliation from peers and military leadership for reporting sexual assaults.
The academy's superintendent says he's now open to all ideas that would help support victims.
"It's a real opportunity for us to get out and be part of the national conversation. The reckoning, the 'Me Too' movement, the things that we're talking about," Air Force Academy superintendent Lt. Gen. Jay Silveria told the Colorado Springs Gazette.

Silveria said the academy is restructuring and expanding its sexual assault prevention and response office with an emphasis on better-qualified staff and prevention efforts.
"I intend to be relentless in pursing the perpetrators of these horrible crimes and holding them accountable. But I also desperately want to help all of the victims in any way that I can," Silveria said.
His remarks to the Colorado Springs Gazette came days after denying on "CBS This Morning" that the academy had a problem with the way it handles sexual assault.

"Do you think there is a problem, general, at the academy when it comes to sexual assault and how it's being handled? Do you think that there are problems there?" "CBS This Morning" co-host Gayle King asked Silveria last week.
"I don't think there are problems and let me tell you why. ... We know that across the nation and across campuses this is underreported. So I want reporting to go up so that I can provide that care, provide that support," Silveria responded.

Last month, the academy released a scathing investigation into its sexual assault prevention and response office, accusing former director, Teresa Beasely, of a "lack of competency" that jeopardized victim care. Beasely told CBS News she's been made a scapegoat for standing up to leadership and advocating for survivors.

"Is the Air Force Academy supportive of those who report sexual assault?" "CBS This Morning" co-host Norah O'Donnell asked Beasley.

"I would have to say absolutely not. No," Beasley said.

One current cadet, who asked us to protect her identity, called it "slut shaming" and "victim blaming."
"I was terrified of reporting because I've heard of things that happen to people. And it did happen to me. So it's not horror stories," she said.

Silveria is also open to allowing sexually assaulted cadets to transfer to another military service academy.

"The focus shouldn't be on moving survivors and further disrupting survivors lives – the focus should be on reforming culture so that there aren't - isn't cases of retaliation against those who report," said former cadet Lynn Hall. She is the author of "Caged Eyes," a memoir about the way the Air Force Academy handled her sexual assault, and is on the advisory board of Protect Our Defenders.

"Time and time again, cadets lose their careers, they are often traumatized in ways that will affect them for the rest of their lives, and, meanwhile, perpetrators continue to graduate and serve in the armed services," Hall said.

The Air Force Academy tells CBS News that in the past five years, one cadet perpetrator of sexual assault has been convicted in a court martial proceeding. Eleven others accused of assault were pushed out of the academy.

Thanks for reading CBS NEWS.
Create your free account or log in
for more features.