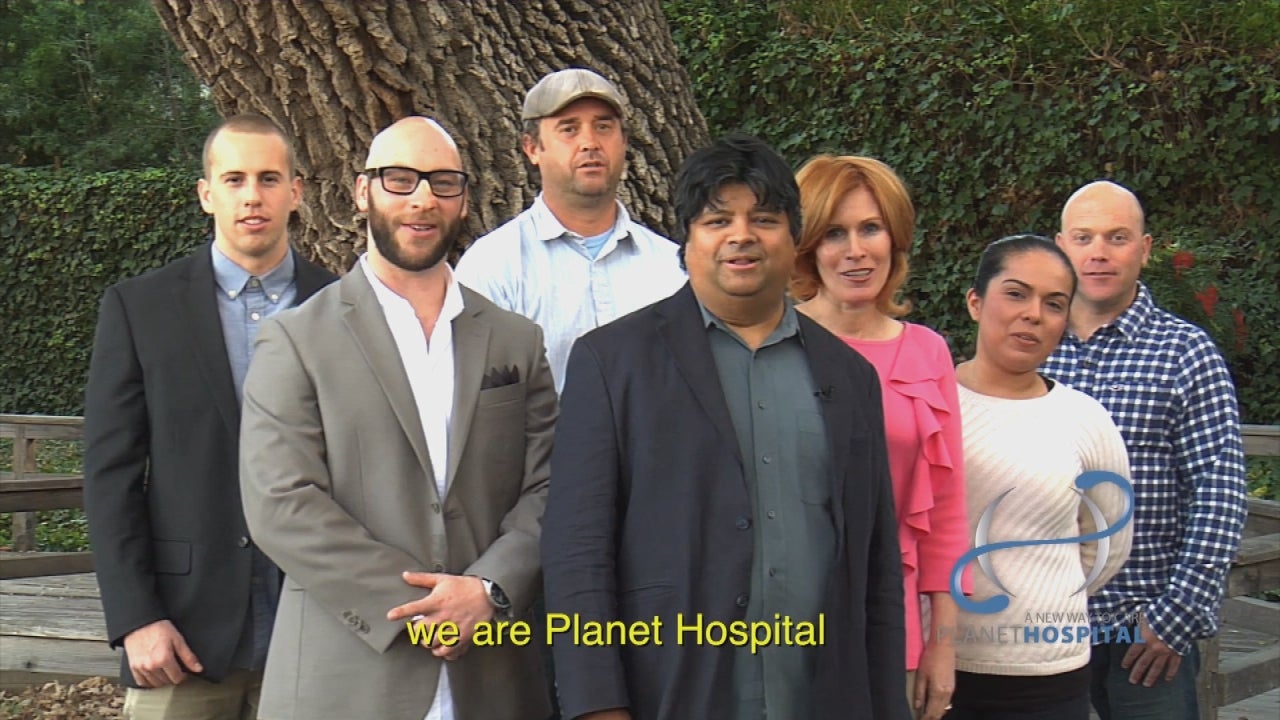 Surrogacy agency accused of ripping off clients
For couples interested in surrogacy births, the medical tourism company Planet Hospital and its founder, Rudy Rupak, offered sunshine, an exotic location and, at the end of the road, a baby.
Fertilization treatments were an addition to his other businesses, which offered discount surgeries from hip replacements to kidney transplants, reports CBS News' Dean Reynolds.
With surrogacy, Planet Hospital would connect couples to a supposedly reputable clinic in Mexico that did the procedure at a fraction of the cost in the U.S.
But Jonathan Dailey, a Washington attorney, would beg to differ. He said he paid Rupak and Planet Hospital $37,000 -- and got nothing.
"There are good apples, so to speak, in surrogacy, but he is the heart of the bad apple," Dailey asserted.
Dailey told CBS News his egg donor never showed up. When he asked Rupak to give back his money, Dailey said, "He literally shut down operations. No more surrogacy, no more communication."
Dailey said he knows of at least 40 other cases of money taken by Planet Hospital for services never rendered. Rupak, a Canadian national, said he was victimized by unethical partners and that he lost track of what money was coming in and where it was going.
"There's a difference between not being able to control cash flow and outright stealing the cash, which is what I'm being accused of. I have not done the latter," Rupak said.
Rupak kept accepting payments like Dailey's, but said he used the money for surrogacy in a deal to buy his own clinic in Mexico. When that deal fell through, his business was left in serious flux.
Yet, he didn't tell his clients about the status of his company.
"Would any business really do that?" Rupak asked.
He said he now owes over $350,000. Rupak said the FBI has been asking him questions about all of this and his disaffected clients have forced him into bankruptcy court.
"The betrayal was unimaginable and it's such a, as I said, personal and private matter and parenthood, we're talking about birth and child, child birth, it's so -- does it get more personal than that?" Dailey said.
If he weren't bankrupt, Rupak said he would "absolutely" be in the process of paying his clients back.
"It's what I wanted to do in the first place!" Rupak said.
Rupak said he did his best.
"I didn't try to enrich myself on your hopes and dreams," he said, addressing his clients. "I was trying to run a business. I failed. I failed miserably and I'm really sorry I did that."
For people who are out of thousands of dollars, however, "I'm sorry" may not be enough.
"I understand that too. I'm not absconding. I'm not running away. If I was guilty I'd have left the country," Rupak said.
Rupak, who lives outside Los Angeles in a gated community, said he's out of the surrogacy business now. But despite the bankruptcy proceedings, he continues to run other medical tourism enterprises all over the world.
Thanks for reading CBS NEWS.
Create your free account or log in
for more features.