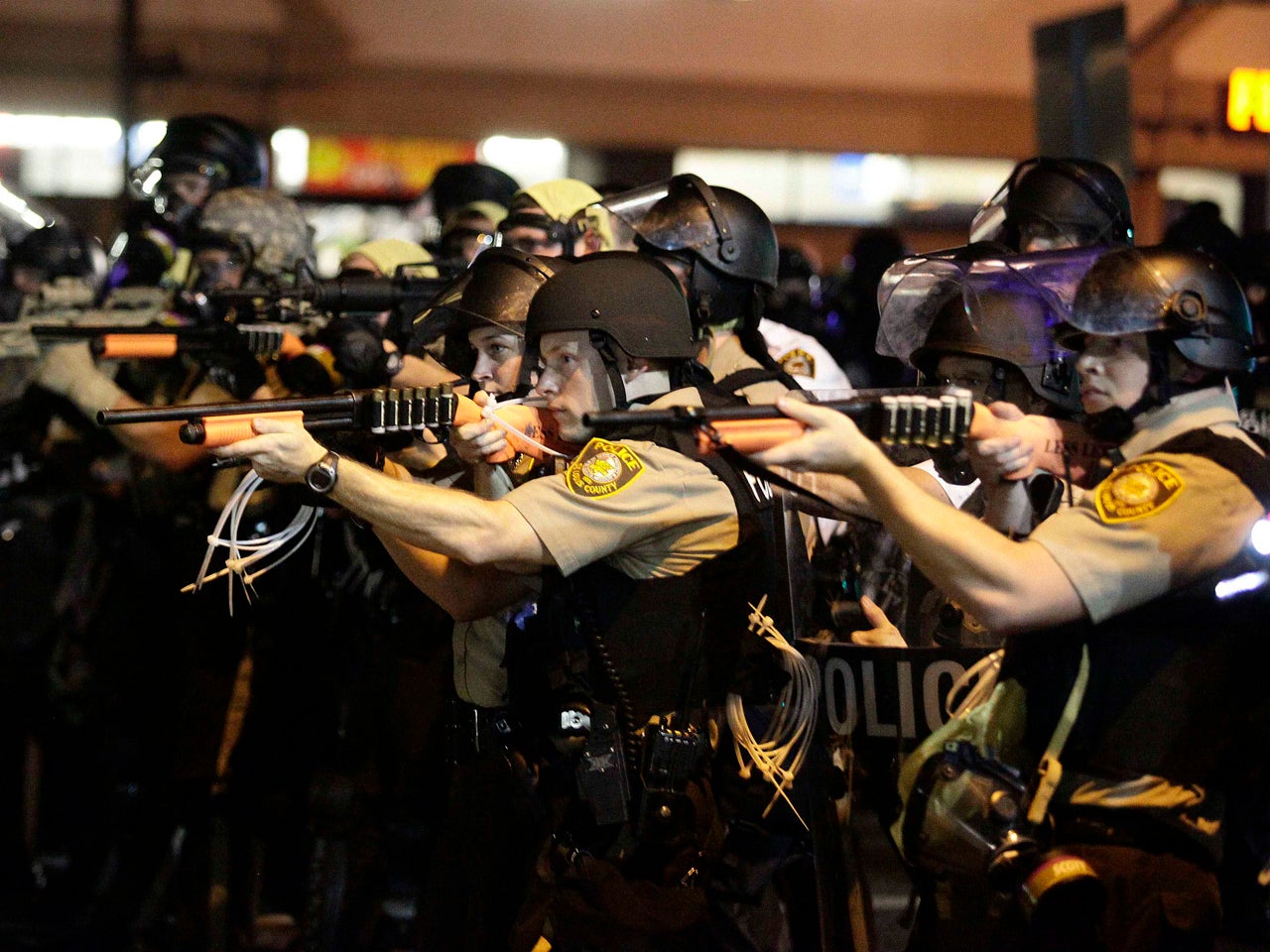 After Ferguson, calls grow for cameras on cops
It's still unclear exactly what happened immediately before Ferguson, Missouri police officer Darren Wilson shot unarmed 18-year-old Michael Brown earlier this month. Now, calls are growing for police officers to wear body cameras to help reduce that sort of uncertainty.

"It seems to me that before we give federal funds to police departments, we ought to mandate that they have body cams," Sen. Claire McCaskill, D-Missouri, said Monday, the Springfield News-Leader reports. "I think that [body cams] would go a long way toward solving some of these problems, and it would be a great legacy over this tragedy that's occurred in Ferguson."

The senator pointed out that police activity is often caught on camera anyway, given the ubiquity of cell phone cameras. Giving police officers cameras would help them by providing their point of view, she said.


"If the police officer has a small body cam, then not only is the community reassured that's someone not being treated unfairly, it protects that police officer from being accused of treating someone unfairly," McCaskill said.

On Tuesday, Rep. Adam Schiff, D-California, announced that he plans to send a letter to Attorney General Eric Holder to ask the Justice Department to help fund local police departments' purchase of body-worn cameras. Schiff is urging other members of Congress to sign the letter before he sends it.

"As the investigation into the death of Michael Brown illustrates, the circumstances of an officer-involved shooting can arouse the strongest passions in a community and breed an atmosphere of profound distrust," Schiff, a former Assistant U.S. Attorney, said in a statement. "Having a video record of events not only deters the use of excessive force, but it also helps dispute or demonstrate claims of police brutality - in either case it improves community confidence in a just result."

There are multiple investigations underway into Brown's death, which prompted several days of protests in Ferguson. The shooting -- and the police response to the protests -- have also spurred discussions about ways the criminal justice system should be reformed.

More than 148,000 people have signed a petition on the White House website calling for the "Mike Brown Law," which would require all state, county and local police forces to wear a camera.

"The law shall be made in an effort to not only [deter] police misconduct (i.e. brutality, profiling, abuse of power), but to ensure that all police are following procedure," the petition says.

The American Civil Liberties Union (ACLU) has also suggested that state and local law enforcement should be required to use body-worn cameras. It also suggested state and local forces use dash cameras in police vehicles. At the federal level, the ACLU agrees with McCaskill that any state and local police forces that receive federal grants should be required to use body-worn cameras.

There's evidence that body-worn cameras do lead fewer complaints of excessive police force. A Cambridge University study published last year came to that conclusion after deploying a police force in Rialto, California with body-worn cameras for a year.
Thanks for reading CBS NEWS.
Create your free account or log in
for more features.