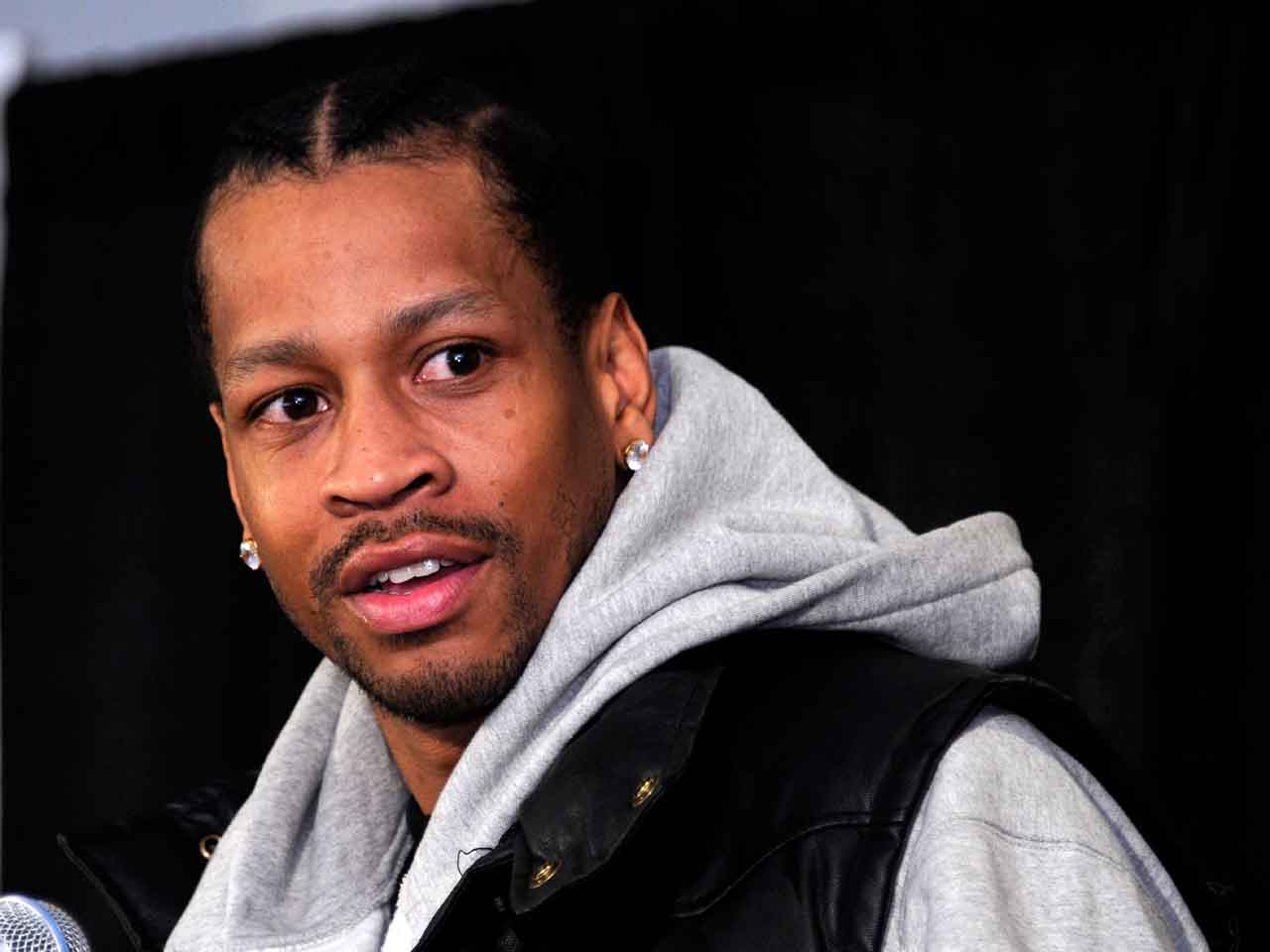 After $154M, Allen Iverson may be broke
At one time, there was no more famous nor more sought-after basketball player than Allen Iverson. Dubbed "The Answer" to a Michael Jordan-less NBA, Iverson scored numerous record-setting deals and endorsements.
In NBA salary alone, he earned about $154 million, according to basketball-reference.com.
Now, a judge in Georgia has ordered Iverson to pay the $860,000 he apparently owes a jeweler, The Philadelphia Inquirer reports. The problem is, he didn't have the cash to pay the jeweler, so the judge has ordered his bank accounts commandeered and his earnings garnished.
Rumors about Iverson's insolvency began as far back as 2010, when an Inquirer reporter visited the guard in Turkey, where he was apparently playing on a two-year $4 million contract for a non-elite team.
"The 76ers' former all-everything guard is broke - by all accounts except his own - and playing here in Istanbul for a number of reasons, none of which is to become an ambassador for Turkey's solid, but often overlooked, professional league," wrote reporter Kate Fagan in November, 2010.
Iverson's financial woes are rather common among former big-earning NBA players. The NBA Players' Association reportedly reminds its rookies every year that 60 percent of NBA players go broke five years after their last basketball-related paycheck, reports The Toronto Star.
Scottie Pippen, Antoine Walker, Kenny Anderson, and Derrick Coleman are just a few of the bigger names to have had major financial woes after leaving the NBA, according to Yahoo! Sports. Even the great Julius "Dr. J" Erving reportedly has struggled with money in his post-basketball life.
Iverson fame went well beyond having the most devastating crossover dribble in NBA history, and he spent money like the superstar he was. He was known for having an entourage as big as 50 people. He helped popularize in the NBA the hip hop fashion sense of neck tattoos and absurdly large diamond jewelry. He traveled with a hair stylist, and spent lavishly on everyone around him.
Now, The Answer may be headed to play basketball in anywhere from Puerto Rico to Iran to the Philippines in order to pay his bills.
Thanks for reading CBS NEWS.
Create your free account or log in
for more features.