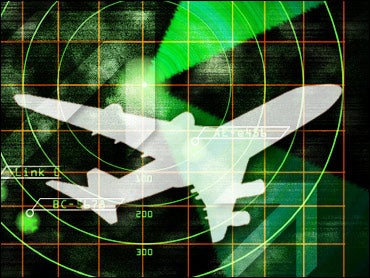 Aeromexico Flight Diverted, Passenger Arrested
An Aeromexico flight from Paris to Mexico City was diverted to Montreal on Sunday when the U.S. denied the flight access to its airspace after a man named in an outstanding warrant was reported aboard, an official said.
The man, whose name officials did not release, was removed from the plane at Pierre Elliott Trudeau International Airport and arrested, said Lauren Gaches, a spokeswoman for the Transportation Security Administration.
Other passengers on Aeromexico Flight 006 from Charles De Gaulle Airport to Mexico City International Airport were re-screened and allowed to re-board the flight, Gaches said.
As a matter of policy, the TSA does not confirm or deny whether a person appears on a government watch list.
"The United States' ability to refuse entry into its territory of any flight it deems to present a threat to its security is recognized by numerous countries and is consistent with international agreements," Gaches said.
Montreal airport official Marie-Claude Desgagnes said the plane was allowed to take off shortly after 10 p.m. EDT. It was expected to arrive in Mexico City about 3:30 a.m. EDT.
TSA referred questions to Aeromexico and Canadian authorities.
A spokesman for Canada Border Services, Dominque McNeely, said there was not an incident on the aircraft and that law-enforcement officials boarded the plane around 2:30 p.m. and took the suspect into custody.
"The flight landed and we had excellent cooperation with everyone involved," he said.
McNeely said the man was being detained in Montreal and a detention hearing would be held within the next 48 hours.
A Royal Canadian Mounted Police official said officers assisted Canada Border Services but declined to provide further details.
In Mexico City, a woman who answered the phone at Aeromexico late Sunday said no one was available to talk to the news media.
Thanks for reading CBS NEWS.
Create your free account or log in
for more features.