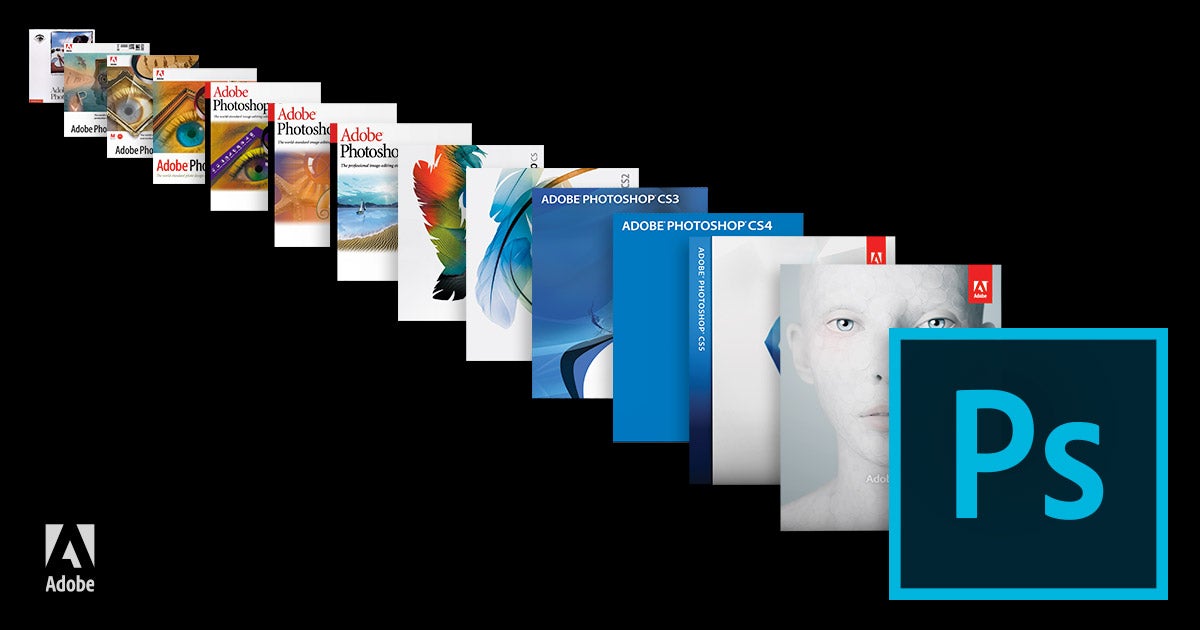 A look back at 25 years of Photoshop
Thursday marks 25 years since the introduction of Photoshop, one of the most iconic software programs of all time.
Unaltered images are so hard to find now that supposedly un-doctored photos of Beyoncé posing for L'Oréal and an un-edited image of 48-year-old model Cindy Crawford make big waves on the internet.
But according to Adobe's current creative director and one of the men who developed the software, it's is about much more than just erasing perceived imperfections, reports CBS News correspondent John Blackstone.
So much for that old saying "a photo doesn't lie."
"I had to take two shots and then superimpose them together. Is that cheating? No, because it looks really cool in the end," Adobe Systems Incorporated senior creative director Russell Brown said.
Images compiled from a series of eclipse photos are dramatic and eye catching, but in the age of Photoshop, things aren't always as they seem.
"My guideline is, 'Does it add to the photograph?' 'Does it make it a better photograph?' And that's what I think I'm doing: Is improving the photograph using the technique." Brown said.
No one has been using Photoshop longer than Brown. He was creative director at Adobe 25 years ago, when brothers John and Thomas Knoll came up with the editing software that has changed the world as we see it.
"It's very rare for an image to be presented to the public that has not been retouched in some fashion," Thomas Knoll said.
From billboards and advertisements to magazine covers, book covers, movie posters, company logos and even movies; almost all have been Photoshopped.
"We were just two guys in our apartments with really no money and no backing. It was just something we started as a hobby," Knoll said. "This was before high-speed internet connections really existed, so when Tom would write a new version of the software, he would copy it on the floppy disk and mail it to me."
Even back then, Brown said it was clear to him that Photoshop would be a game-changer.
"Along comes John Knoll. Sits down at Adobe and shows me Photoshop for the very first time. Eyes get larger, mouth, jaw drops," he said.
Knoll said he pitched the idea to about 30 companies before Adobe bought the system.
"I'm so thankful that those other companies said no," Brown said.
Fifteen versions later, the program has evolved into a powerful and influential tool both because of its widespread use and at times, abuse; in everything from fashion photography to political propaganda.
While Time magazine famously darkened O.J. Simpson's mugshot, triggering accusations of racism, the beauty industry can be more aggressive.
Models and celebrities routinely get whiter teeth, bluer eyes and slimmed-down thighs. Scars and blemishes magically disappear, leading many websites and bloggers to make it their mission to expose alleged "before" pictures.
"I'm absolutely against that extreme retouching just to sell a cover of a magazine," Brown said. "I believe it's gone too far."
But the industry shows no sign of turning back.
"There are ethical issues there," Knoll said. "Photoshop is a tool -- like any tool -- that can be used to do good things or bad things."
Thanks for reading CBS NEWS.
Create your free account or log in
for more features.