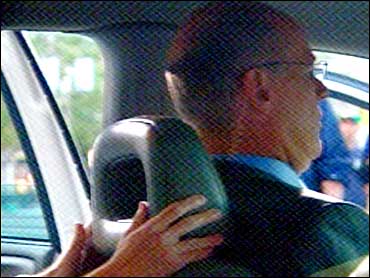 Adjust Car Headrest For Safety
Everyone knows how important it is to wear your seatbelt. It is also important to make sure that the headrest in your car is at the appropriate level for your height so that you don't get seriously injured if you are in an accident.
According to a recent report, one in every three people doesn't adjust his head restraint properly.
Russ Rader of the Insurance Institute for Highway Safety says, "Most of the people we found leave the headrests in a down position, which is not a good place to give you protection in a neck injury."
Vehicles are rated to determine how well their headrests can prevent neck injuries in rear-end crashes, the most common type of injury in a crash. A well-designed restraint can reduce the risk of whiplash injury by reducing the differential motion of a person's head and torso. If the head is unsupported, it will lag behind the torso as it is being accelerated. That's what causes the neck to bend backward in whiplash.
Some automakers are designing advanced head restraints that position themselves closer to occupants' heads or adjust seat stiffness to control torso movement in rear end crashes. Some of the designs have been found to reduce neck injuries in crashes.
Cars are rated by two criteria: the first is the distance down from the top of the head to the top of the restraint and the second is the distance from the back of the head to the front of the restraint. Cars are rated as good, acceptable, marginal or poor.
Rader notes that for the last eight years, the Insurance Institute for Highway Safety has been rating cars.
He says, "In 1995, when we first started rating head restraints, only 3 percent were rated good. Things are getting better now. Forty-five percent of vehicles in 2003 rated good and only about 10 percent are rated poor. Automakers are making progress, but the important thing to remember is to adjust your head restraint. The Spinal Injury Foundation is launching a campaign called "Save Your Neck" to encourage people to do just that.
A good head restraint is high enough and close enough that it catches your head.
Rader explains, "What you need to do is bring the head restraint up as high as you can get it and still be comfortable. This is about the level of the top of your ears. You should also check and make sure it's as close to the back of your head as you can get it."
If you want to find out how your car stands up, Rader says, "Go to the Web site for the Insurance Institute For Highway Safety, which is highwaysafety.org.
"But you don't have to go any further than your driveway to check your head restraint," he adds. "High and close, it will save your neck."

Thanks for reading CBS NEWS.
Create your free account or log in
for more features.