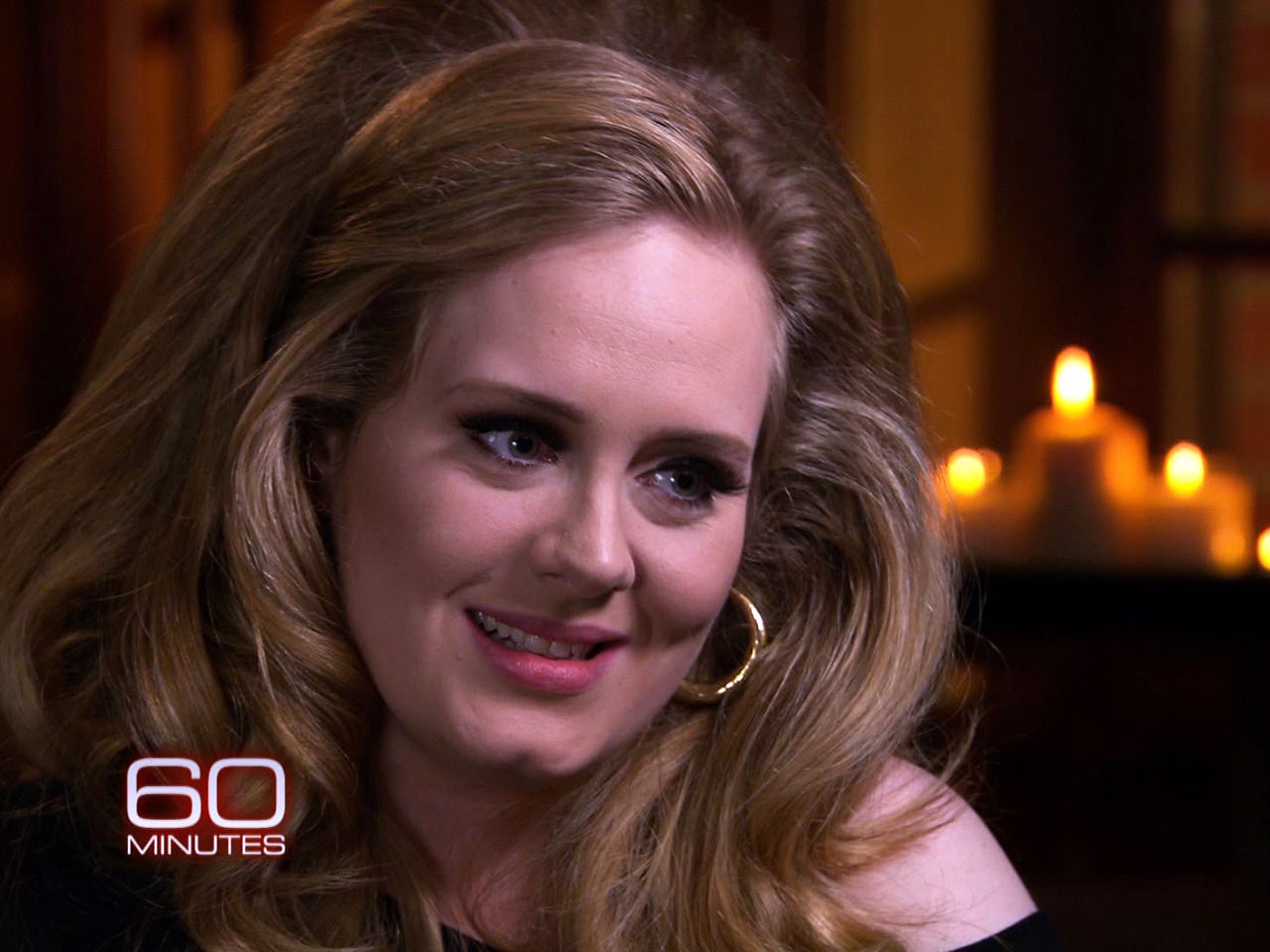 Adele opens up about vocal cord surgery
She couldn't talk, but she could still curse a blue streak. Chart-topping singer Adele, under orders to be silent for weeks after throat surgery, found an app that would allow her phone to voice the spicy language she typed into it. That's one of the stories the British singer, who is up for six Grammys Sunday night, tells Anderson Cooper in her first interview since that surgery, which she discusses for the first time. Adele will also sing for Cooper in her first public performance since the operation in a "60 Minutes" profile to be broadcast Sunday, Feb. 12 at 7:00 p.m. ET/PT.
"[Not speaking] was really hard," says Adele. "I love talking." So she began writing on a pad to communicate after her operation but also found a phone app she was especially pleased with. "I also had an application on my phone that you type the words into it and then it speaks it," she tells Cooper. "But the great thing is I love to swear. Most of [the apps] you can't swear on, but I found this one app where you can swear, so I'm still really getting my point across."
Adele's second album, "21," has not only sold nearly 17 million copies worldwide, but stayed atop the charts for longer than any album has for almost 20 years. She was at the beginning of what could be a fantastic career, until her voice just "went" while she was singing live on French radio. "Like someone put a curtain over my throat...and I could feel it. It felt like something popped in my throat," says Adele.
She found out she had a polyp on her vocal cord that had hemorrhaged. "I had laser surgery. [They] put lasers down your throat, cut off the polyp, and kind of laser your hemorrhage back together and fix it," says the singer.
Now she says she has never felt more confident in her singing and she demonstrates her voice for "60 Minutes" cameras -- the first time since the surgery last November that she has sung for an audience. But she realizes now her voice has its limits and she could re-injure her vocal cords again through overuse. "If I decide to go on a 200-date world tour, it would happen again," Adele says.
Thanks for reading CBS NEWS.
Create your free account or log in
for more features.