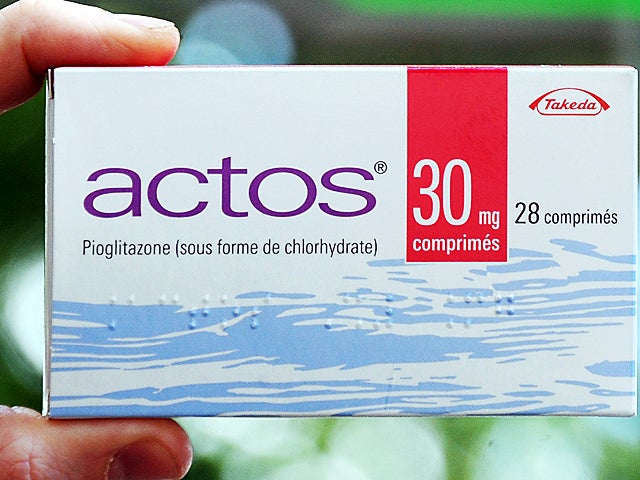 Actos banned in Europe after diabetes drug tied to cancer
(CBS) Actos has been pulled from the market in France and Germany after the popular diabetes drug was linked to bladder cancer. Are Americans in danger?
The French Medicines Agency pulled Actos in addition to the pill Competact - a drug that combines Actos and the popular diabetes drug metformin - after a government-funded study found the drugs increased bladder cancer risk. The agency told French doctors to stop prescribing the drugs to patients, but said people currently using them should consult their doctors. German health officials followed suit after reviewing the French report, which tracked diabetics from 2006 to 2009.
Robert Spanheimer, Takeda's vice president of medical and scientific affairs, told Reuters Health that the company hasn't had time to review the French study, but said two ongoing U.S. trials - including a 10-year trial started in 2003 - has yet to show bladder cancer risk.
"The FDA has had a look at all our data and have not given us an indication at this time," Spanheimer told Reuters.
The FDA has been reviewing Actos since September 2010, after reports that people who took the drug for over two years were at an increased risk for developing bladder cancer. At the time, the drug was still considered safer than a pill in the same drug class, the controversial Avandia, according to WebMD.
The FDA did not return a call to CBS News at press time.
Actos, or pioglitazone, makes the body more sensitive to insulin, in order to control blood sugar levels. It is prescribed for patients with type 2 diabetes.

Type 2 diabetes is the most common form of the disease, affecting over 25 million Americans. The disease can lead to heart disease, stroke, high blood pressure, kidney disease, blindness, or amputation.
The American Diabetes Association has more on Type 2 Diabetes.

Thanks for reading CBS NEWS.
Create your free account or log in
for more features.