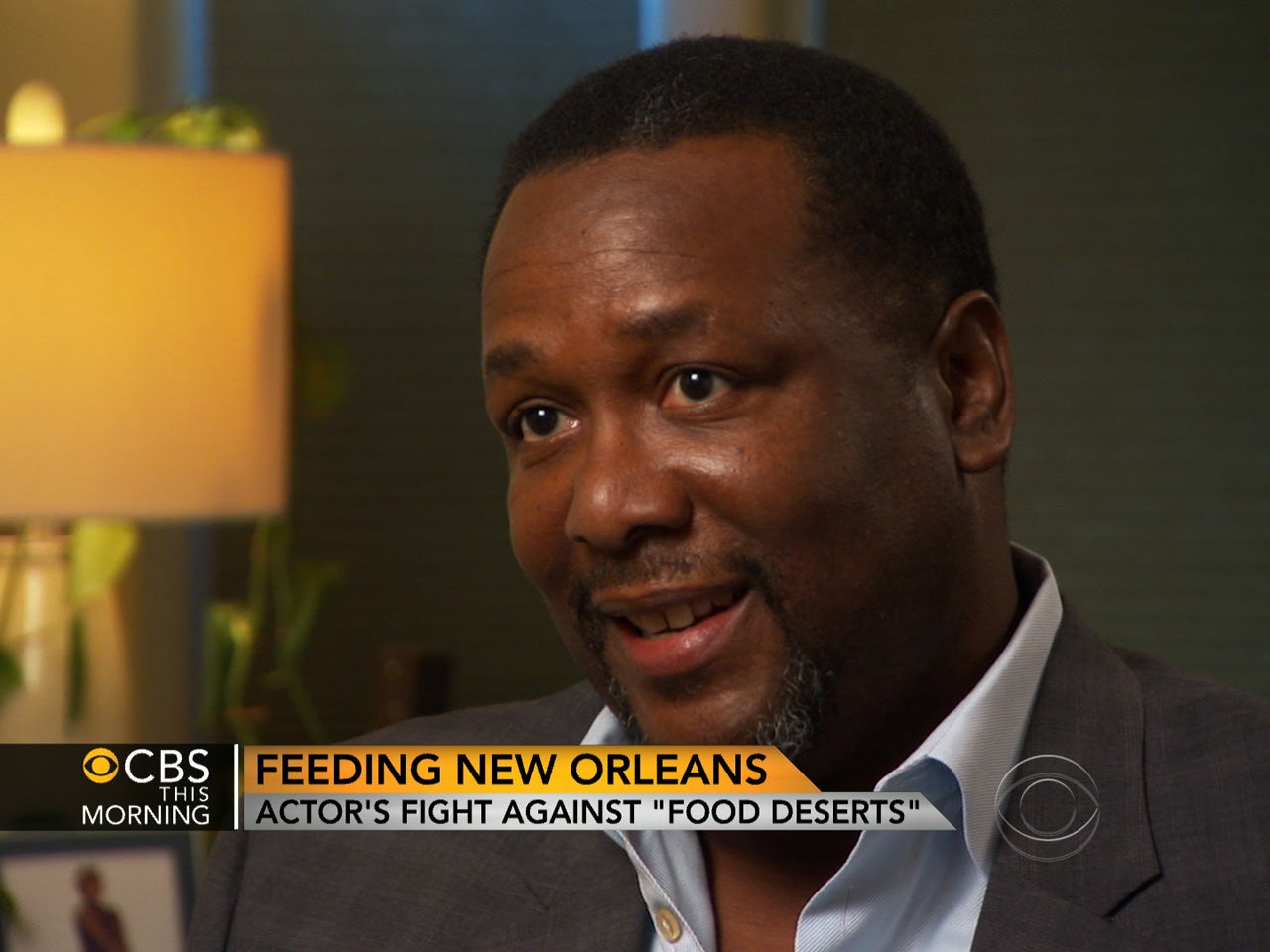 Actor to bring quality groceries to "food deserts"
(CBS News) Life is imitating art in New Orleans. In HBO'S "Treme," actor Wendell Pierce plays a trombone player who's among the residents picking up the pieces after Hurricane Katrina.
In real life, Pierce is also working to improve the quality of life for the residents of his hometown, by opening a chain of convenience stores this summer in low income neighborhoods where grocery stores are scarce.
The stores, called Sterling Express, are designed to deliver fresh, affordable and accessible food to a city where 58 percent of the residents don't drive.
For Pierce, Katrina led to a second crisis what he calls food deserts - vast stretches where people have no real access to quality groceries. That, Pierce insists, needs to change. No one else was helping, so he decided to pitch in.
At first glance, New Orleans is back: the culture, the music and of course - the cuisine. There are 1251 restaurants currently open in the crescent city, that's 451 more than before Katrina.
But the numbers hardly tell the whole story. "We can't look at this through rose colored glasses. Because it's a tale of two cities right now. The city is thriving, but there's still large portions of your working class and poor communities that do not have their infrastructure coming back to the level it should be six and a half years after the disaster.
Pierce partnered with his boyhood friend Troy Henry to fight the food deserts. "As a wealthy nation to have its people, the very core of our strength is people," Pierce said. "To have them be disenfranchised when it comes to nutrition and sustenance is unacceptable."
Henry said they want to set a whole different precedent in terms of food at convenience stores. "We want it to be healthy, we want it to be a variety of choices."
They hope to make more than money. They say they want to make a difference. "I'm an actor first, but this is a business," Pierce said. "This is American capitalism. American industry you know? I think there's an opportunity to do well and do good."
Pierce, who previously started in HBO's "The Wire", is already planning an expansion. A shuttered grocery store, a stark reminder of the food deserts left in Katrina's wake, will soon become Sterling Farms - one of two supermarkets pierce will open later this year.
Thanks for reading CBS NEWS.
Create your free account or log in
for more features.