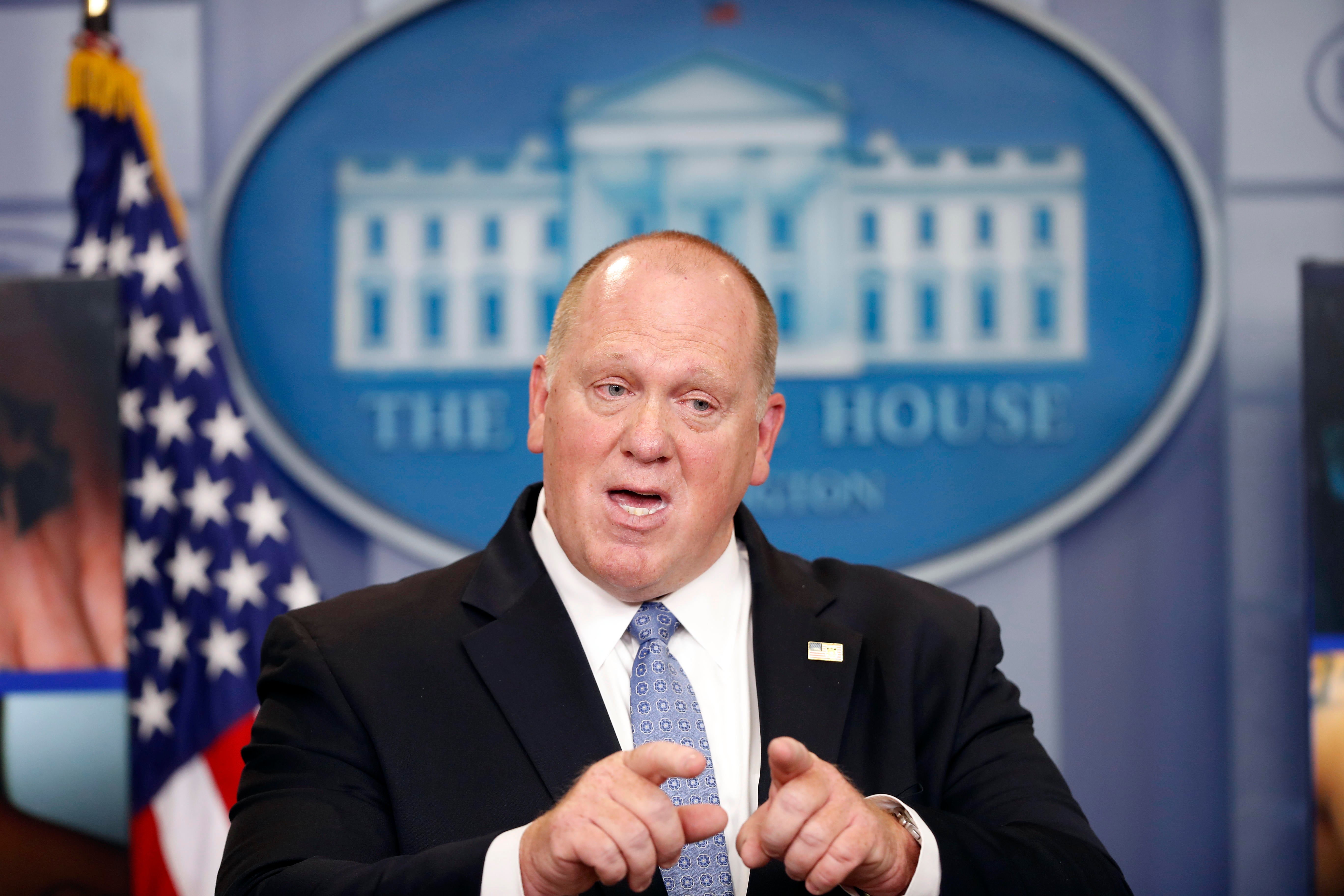 Acting ICE director wants politicians in sanctuary cities charged with crimes
WASHINGTON -- The acting director of U.S. Immigration and Customs Enforcement says politicians who run sanctuary cities should be charged with crimes.
Thomas Homan said in an interview Tuesday with Fox News Channel's Neil Cavuto that the Department of Justice needs to file charges against municipalities that don't cooperate with federal immigration authorities and deny them funding.
He also says politicians should be held "personally accountable" for crimes committed by people living in the U.S. illegally.
Homan says, "We've got to start charging some of these politicians with crimes."
U.S. Attorney General Jeff Sessions has repeatedly vowed to withhold federal money from localities that refuse to give federal immigration authorities access to jails and provide advance notice when someone in the country illegally is about to be released.
California officially became a sanctuary state on Monday, after Governor Jerry Brown signed the law giving the entire state sanctuary status in October. Under the law, police cannot ask people about their immigration status or participate in Homan singled out the state for criticism.
"I think it's terrible–you got the state of California that wants to put politics ahead of public safety, ahead of officer safety. What they have done is forced my officers to arrest dangerous criminals on their turf, in their homes and places of business, rather than arresting them in the safety and security of a county jail," Homan complained. "It's ridiculous to annoyingly and intentionally put law enforcement at risk."
Of Brown, Homan said, "If he thinks he's protecting immigrant communities, he's doing quite the opposite because if he thinks ICE is going away, we're not. There's no sanctuary from federal law enforcement." Further, he vowed, "I'm going to significantly increase our enforcement presence in California -- we're already doing it."
California had "better hold on tight," Homan said. "They're about to see a lot more special agents, a lot more deportation hours in the state of California."
Thanks for reading CBS NEWS.
Create your free account or log in
for more features.