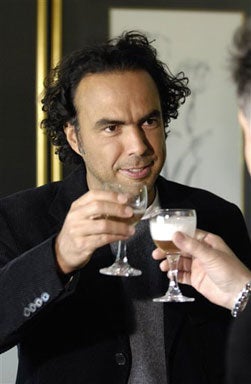 Rep. Bart Stupak says his 17-year-old son's suicide earlier this year may be linked to the popular acne medicine Accutane.
Bart Stupak Jr., known as "B.J.," shot himself in the head with his father's gun in the early hours of May 14. Stupak was popular in school, a football player, and killed himself after a prom-night party.
The elder Stupak, a four-term Democrat from Menominee, said Thursday that he blames Accutane, a powerful acne drug B.J. had taken for six months prior to his death.
"We knew our son, we loved our son," Stupak said in a television interview.
The congressman and his wife, Laurie, said they had considered every possible explanation for B.J.'s suicide and "the only thing we can find is Accutane."
In 1998, the Food and Drug Administration advised doctors who prescribe Accutane to watch their patients for signs of depression. Afterward, the company notified doctors that the drug "may cause depression, psychosis, and, rarely, suicidal ideation, suicide attempts and suicide."
But Stupak said the FDA had done a poor job of spreading the word. B.J.'s medication package included no warning and the doctor didn't tell the parents about the link to depression, either, his father said.
"If it can happen to our family it certainly can happen to you, and we don't want anyone to have to go through that," Stupak said.
Hoffmann-La Roche, which manufactures Accutane, contends no link has been proven between the drug and depression or suicide. In 1998, the company argued that more than 4 million Americans have taken Accutane since it was approved in 1982, and the possible side effect is very rare. It said teen-agers, prime acne sufferers, often suffer depression, and hormones involved with acne also may contribute to depression.
B.J.'s death stunned family and friends in Menominee, where he was a popular student and athlete. In the interview, his parents said he was a happy young man with a bright future.
"This is contrary to everything he lived for, eveything he thought, everything he wanted in life...completely out of character for him," Stupak said. "He would not do something like this."
B.J. left no note and the autopsy showed no drugs in his system, although he apparently had taken a couple of drinks.
The only suggestion of odd behavior came the night before his death. During a party following his junior prom, B.J. began reading the Bible and said he wasn't going to college because of his grades, and that his parents probably hated him for that, according to an account on the television program.
The Stupaks said there was no reason for him to think such a thing.
An FDA science advisory panel last month suggested requiring Hoffman-LaRoche to give patients information about potential risks, agency drug chief Janet Woodcock said.
But Woodcock said there still was insufficient data to establish a definite connection between Accutane and depression or sicide.
"It's really hard to nail this down," she said in a telephone interview Wednesday. "The bottom line is there is evidence against there being a link and evidence for being a link."
During the advisory panel meeting, FDA staffers presented evidence that some people had become depressed when taking the drug and had gotten over their depression after stopping use of the drug, Woodcock said.
But experts for Hoffman-LaRoche countered with evidence suggesting no link, she said. The committee recommended further study.
©2000 The Associated Press. All Rights Reserved. This material may not be published, broadcast, rewritten, or redistributed
Thanks for reading CBS NEWS.
Create your free account or log in
for more features.