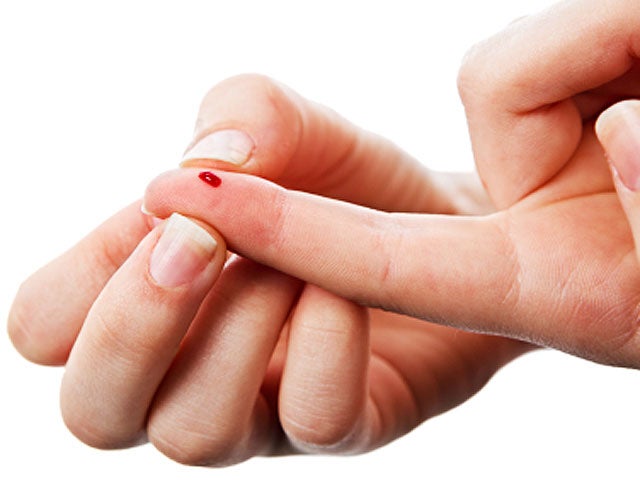 Abbott Laboratories Recalls Diabetes Test Strips (Product List)

(CBS) Got diabetes? You should know that Abbott Laboratories has recalled up to 359 million blood glucose test strips because they can give faulty blood sugar readings.
What's the problem? The recalled strips can give inaccurately low measurements. As a result, people with diabetes may try to raise their blood sugar levels unnecessarily or fail to detect blood sugar levels that are dangerously high, according to the Abbott website.

The problem is caused by a defect that limits the amount of blood absorbed by each strip.
The strips were sold in the U.S. and Puerto Rico under the names Precision Xceed Pro, Precision Xtra, Medisense Optium, Optium, OptiumEZ and ReliOn Ultima. Abbott said it will replace the affected test strips at no charge.
The monitors used with the strips are not affected by the recall, according to the website.
"Patients with diabetes should be aware of the recalled glucose test strips and take steps to prevent them from affecting their health," Dr. Alberto Gutierrez, director for the Office of In Vitro Diagnostics in the FDA's Center for Devices and Radiological Health, said in a written statement.

Anyone who has no unaffected test strips to use should consult a health-care provider, according to the Abbott site. Those who must use affected test strips until new strips are obtained should check how long it takes for their blood glucose meter to start the "countdown" after blood is applied. If the meter takes longer than five seconds to start the countdown, that means the strip is affected and its result invalid.
For more information, call Abbott 800-448-5234.
Thanks for reading CBS NEWS.
Create your free account or log in
for more features.