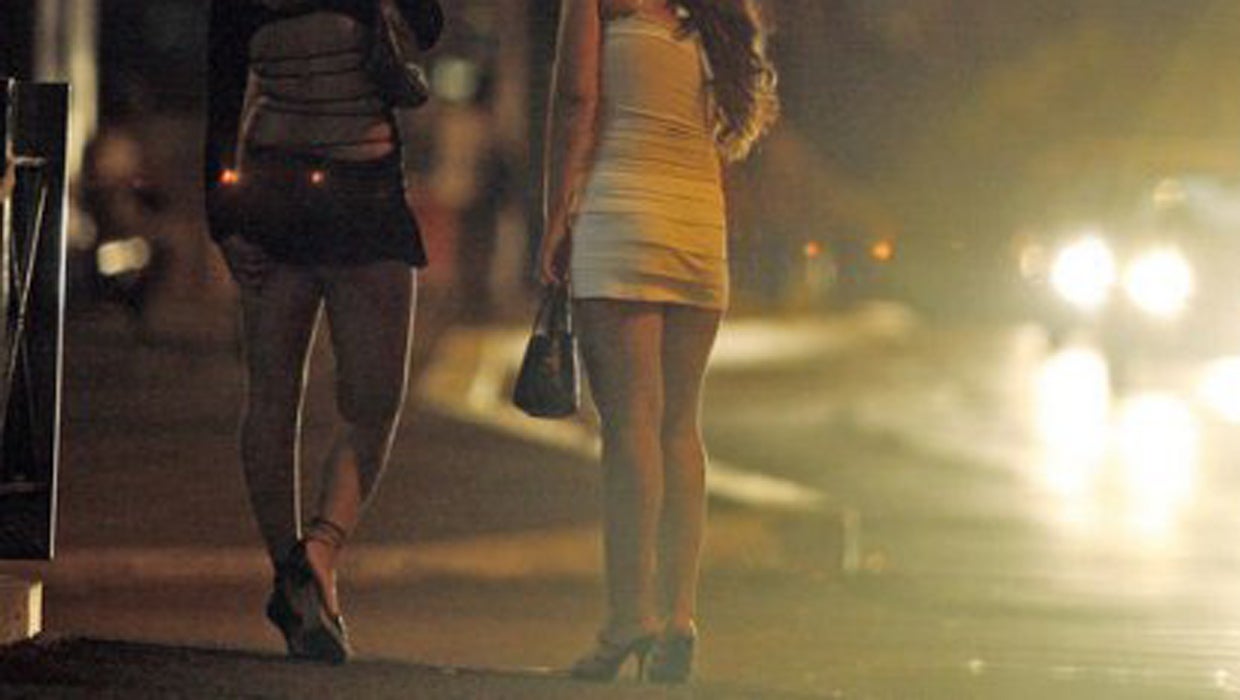 A woman's quest to rescue Milwaukee's prostitutes
MILWAUKEE -- Forced prostitution is a multi-billion dollar a year industry that can be found in just about any American city.
But one city in particular is generating a culture that's turned sex trafficking into a family business.
On Milwaukee's west side, Chandra Cooper is looking for prostitutes.
"My dad was a pimp, my dad was a violator," Cooper told CBS News.
That's why she's on a mission -- to give back what her father has taken.
CBS News joined her on one of her weekly late-night crusades to rescue women and girls forced into prostitution, by offering them an alternative.
"Saying, 'Come on, let's go, we can do this, we can do this together, take my hand,'" Cooper said. "Sometimes they're not willing to take your hand."
Her mission is becoming more difficult.
In 2012, Milwaukee police identified about 50 pimps operating in the city. Now they're tracking more than 200 hundred.
Sensitive Crimes Captain Aimee Obregon says her division is overwhelmed and understaffed.
"I don't think people realized how big it was until just recently," Obregon said. "That's why I'm working as hard as I can to get more investigators."
An undercover detective told CBS News trafficking is a family business handed down through generations. It's earned Milwaukee the nickname "Pimp School."
"The fathers teach their sons, their nephews, uncles teach their nephew and their sons," the detective said. "And it's a constantly growing environment for these young individuals, whether they're male or female."
According to federal court documents, Milwaukee pimps participate in "pimp roundtables" in which traffickers share business practices.
"A well-established pimp can make $500,000 on one girl in one year," the detective said.
Officials say the city's nearly 30 percent poverty rate makes it easy for pimps to trick women into commercial sex with promises of a lavish a lifestyle.
And close proximity to Chicago -- often called the pimping capital of the U.S. -- likely created Milwaukee's deeply rooted and sophisticated pimp problem.
But Cooper grew up far removed from that world, with her mother's family as the great-granddaughter of blues legend Muddy Waters. It wasn't until her father's funeral that she came face to face with her family secret.
"I saw like a sea of women," Cooper recalled. "I said, 'Oh my gosh -- these are the women that he pimped.'"
That was the moment that inspired Grateful Girls -- a resource center she started with her own money to help women and children break free of pimps like her father.
"This is what I'm committed to doing and it feels great, it feels great," she said.
Police are also desperately trying to make a dent in the Milwaukee's sex trafficking problem. They currently have 150 open unsolved cases to investigate.
Thanks for reading CBS NEWS.
Create your free account or log in
for more features.