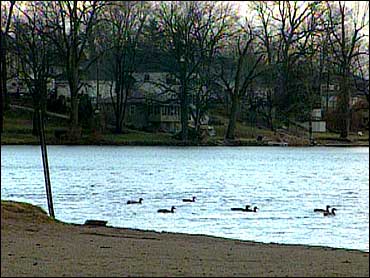 A Town With Backbone: Warsaw, Ind.
Warsaw, Ind., has a number of memorable nicknames. It just depends on whom you ask.
When Barbara Lindquist invited The Early Show to visit, she called it the Orthopedic Capital of the World.
A catchy phrase like that caught the attention of The Saturday Early Show anchor Russ Mitchell, who
The city is nestled in northern Indiana, along the historic Lincoln Highway.
When he got there, Mitchell found that orthopedics do, in fact, form a backbone within this city's economy. Three of the five largest orthopedics manufacturers in the world are in Warsaw.
It's an industry rooted deep in the past, reaching back to 1895.
That's when Revra Depuy first fashioned metal splints. Fast forward a good hundred years and you'll find Depuy products all over the world.
Mitchell says Depuy orthopedics are reportedly implanted in notables like athlete Bo Jackson, legendary Duke Coach Mike Krzyzewski, and Angela Lansbury, the actress.
Business is booming for Depuy and the rest of its industry. As the baby boomer generation ages, orthopedics is definitely a growth business – and recession proof.
But Warsaw isn't just about orthopedics."It's the Screen Capital of the World," says Richard Lundin, CEO of Da-Lite Screen Company.
And it's pretty clear why he might say so. The Da-Lite Screen Company is the world's largest manufacturer of projection screens.
But that's not all. Ask Denny Fuller, and screens are far from his mind.
"Warsaw is the CoCo Wheats Capital of the Word," says Fuller, CEO of Little Crow Foods, which has been making CoCo Wheats in this city since 1903.
"People all over the place know about CoCo Wheats," he told Mitchell. "They grew up on it, so they give it to their kids and then to their kids' kids."
While the people of Warsaw are proud of their manufacturing heritage, they also dote on the natural resources that make what Barbara Lindquist called "a fantastic community of lakes."
Kosciusko County, where Warsaw is located, has 103 lakes, including Indiana's largest (Lake Wawasee near Syracuse) at over 3,000 acres and Indiana's deepest (Tippecanoe Lake north of Warsaw) at nearly 120 feet.
Warsaw itself has three lakes within its corporate limits, offering every form of water sports.
For sports lovers, the City-County Athletic Complex hosts more than 3,000 softball and soccer games each year. And at least 20 golf courses are located within 45 minutes of Warsaw.
Orthopedics, giant screens and breakfast cereal? Just how has this strange mix of businesses been able to thrive in this little town for so long?
Best to head for Dig's Diner for answers to that question.
Many Warsaw residents think of Dig's as the eyes and ears of the town.
You'll find Dig, himself, behind the counter, serving up his "inferno hot" chili. And he has a pretty good handle on what makes this town tick.
"Just the people in the community," he said. "They all work for one goal and they all get it. A lot of them leave and then they come back.
"I've got to get out of here, I've got to get out of here," he said, miming departing residents. "And then they all move back, eventually."
Thanks for reading CBS NEWS.
Create your free account or log in
for more features.