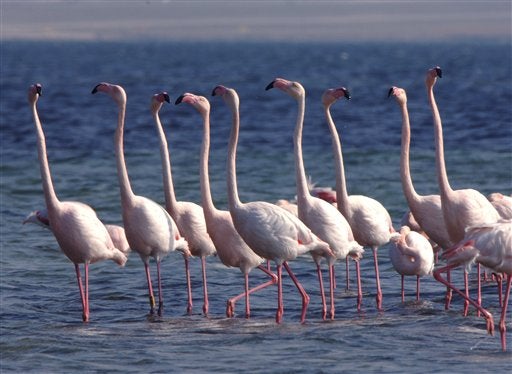 A Safety Kit For The Road
Summertime draws many restless vacationers to take themselves and their favorite people on the road. But long car trips across the country can mean being hours and miles away from medical or emergency aid.
To prepare for a journey far from home, health experts recommend bringing extra food, a first-aid kit and other basic supplies to keep you and your companions prepared for an emergency.
The following is a list of supplies the American Red Cross recommends for travelers:
Car Supplies:
Booster cables.

Tire repair kit and air pump.

Flares.

Flashlight.


Prime Time For Burglaries

When vacationers take off, burglars are in high gear. A theft prevention expert showed The Early Show how easy it is to break into a home, and how to prevent a burglary.


Five pound, A-B-C type fire extinguisher.

Battery-powered radio.

Extra batteries.

Shovel.

Compass.

Matches in waterproof container.

Paper or plastic cups, plates and eating utensils.

Maps.

Blankets, and at least one change of clothing and shoes per person,

Nonelectric can opener and utility knife.

Rain gear.

A minimum three-day supply of bottled water and lightweight, nonperishable high energy foods that require no preparation or cooking, and little or no water (such as raisins, peanut butter, and granola bars).

First-aid kit and emergency manual.
Inside the First-Aid Kit:
Bandages and Ointment
For scrapes and bruises from falls, keep a stash of sterile gauze pads and adhesive bandages in different sizes along with antibacterial ointment or another antiseptic to keep injuries clean.
Painkillers and other nonprescription drugs.
Keep a supply of aspirin or nonaspirin to help relieve pain, fever, or headaches. Stock your medicine kit with both adult tablets and liquid and child-size tablets for kids. Other important aids include anti-diarrhea medication, antacid, syrup of ipecac and laxative.
Sunscreen
Doctors advise using a sunscreen with at least a SPF of 15. Remember to apply it for all outdoor activities. A few minutes of applying it could save you days of uncomfortable pain.
Bug Repellent
Sprays or lotions with DEET work best, but make sure that repellents for children contain no more tha 10 percent DEET.
Anti-Itch Cream
For the bugs that may make it past the repellent, make sure you have an anti-itch and inflammation cream with 1 percent hydrocortisone to treat the bites. This will also be helpful for poison ivy or poison oak rashes.
Prescription drugs.

Tweezers.

Assorted sizes of safety pins (for bandages).

Thermometer.

Petroleum jelly or other lubricant

Moistened towelettes and soap (or other body cleansing agent)

Scissors.

Toilet paper.

Personal hygiene items.

Extra pair of eyeglasses.
Travelers should also remember to pack necessities for those with special requirements, such as babies, and elderly or disabled people.

For infants, it's important to have extra formula, diapers, bottles, powdered milk and any medications on hand at all times.

Many people already have most of these items in their homes, but it's helpful to stock them ahead of time in your first-aid kit. That way, you can prevent accidents, or at least get fast relief.

For medications, remember to check the expiration date. If the date has passed, toss it out and replace it to ensure that you are using a viable product.
Thanks for reading CBS NEWS.
Create your free account or log in
for more features.