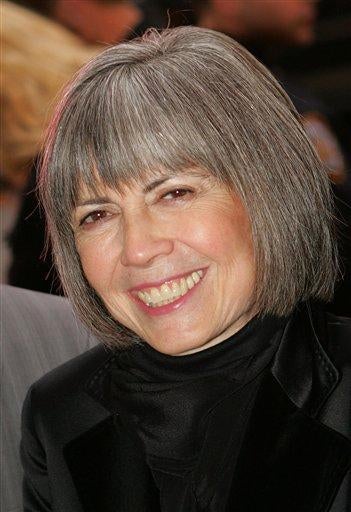 High oil prices have many of us trying to save money on heating costs. One option is to use space heaters. They can add warmth and comfort to your home, as long as you use them safely. Space heaters can cause fires if you don't use them properly.
Danny Lipford, host of "Today's Homeowner," displays several types of electric space heaters, and offers safety tips, on The Early Show Wednesday.
He explains to co-anchor Hannah Storm that there are two basic types of electric heaters: convection and radiant. Convection heaters provide warmth by blowing or pulling air over a heated surface. These heaters are designed to heat an entire room. Radiant heaters direct heat at an object.
Convection heaters are either fan-assistant or fan-less. These heaters run an average of $15 to $100.
Ceramic heaters are some of the newest convection heaters on the market. These heaters have ceramic plates and aluminum baffles. When electricity passes through the ceramic, it is heated. The heat is then absorbed by the aluminum and a fan blows the hot air into your room.
Ceramic heaters are easily portable and give off a great deal of heat from a small box. These heaters tend to be more energy efficient and safer than many heaters, so even though they heat up quickly, their plastic casings stay cool. A great use for this type of fan would be in a small office or tabletop.
The price range for ceramic heaters is $30-$60. One is Delonghi's SAFEHEAT Ceramic Heater. delonghi.com
Another: Windchaser Oscillating Desktop Ceramic Fan Heater windchaserproducts.com
Heater fans use a standard metal-coil element that is placed in the fan to help distribute heat to a room. These convection fans provide a minimal source of heat for a small area, but not an entire room. Heater fans usually have a good price point and often are available in a variety of sizes and colors. The heat element can also be turned off, so this fan can be a great choice for an office in both the winter and the summer.
The price range for heater fans is $15 to $65. Check out Delonghi's Retro Fan Heater at delonghi.com
Also: Lakewood Fan-Forced personal Deluxe Heater lakewoodeng.com
The radiant heater is one of the most common types of space heaters. However, this type of heater has been updated with more features and temperature control, keeping safety in mind.
Most of these heaters use a glowing quartz or some type of metal element and reflector to provide heat to a specific area. Radiant heaters quickly provide heat to those closest to the heater, rather than providing heat for an entire room.
Radiant Heaters range in price from approximately $30 to $100. Among them: Honeywell HZ950 Oscillating Carbon Radiant Heater honeywellconsumerproducts.com
Marvin 5460 Steam 'n Heat wbmarvin.com
Oil-filled radiators look like old-fashioned radiators that are found in many older homes. However, these are radiant electric heaters that are permanently filled with oil. Many of the models available come with wheels so they are easy to move around your home. This type of heater provides a steady heat source for an entire room.
The price range for oil-filled heaters is $50 to $110.
Pelonis Digital Oil Filler Heater pelonis.com
Lakewood Oil-Filled Low Profile 750 lakewoodeng.com
Another option for additional heating in your home is using either a gas or kerosene heater. Both of these heaters give off a great deal of heat and come in handy when there is no power, since they don't require electricity. However, always be careful when using them and be sure to follow the manufacturer's guidelines.
Propane gas heaters are among the newest ways to provide additional heat to your home. These heaters can provide heat for almost six hours on a one-gallon tank of propane. Prices range from $80 to $250.
Mr. Heater Portable Buddy Propane Heater mrheater.com
Since natural gas is so plentiful in many parts of the country, natural gas heaters are another great option. You'll have to connect this type of heater to a gas source; however, you can still disconnect the heater to store elsewhere during the summer.
Rinnai 590 Plasma Vent-Free Gas Convection Heater rinnai.us
Fireplaces are the most popular source of additional heat in many homes. They can give off a lot of heat and provide warmth to a room. Fireplaces are becoming so popular, you now find them in bedrooms, kitchens and even bathrooms! However, if your home doesn't have a fireplace, the costs of adding a chimney and/or gas line can really add up.
The electric fireplace is one of the newest products on the market. Not only does this fireplace add warmth to a room, but it's attractive and can become a focal point. One example is the electric corner wall-mounted unit from Dimplex: Dimplex Corner Wall Mount Fireplace dimplex.com. The price range of electric fireplaces is $800-$1,500
Space Heater Safety Guidelines provided by Lipford:
Only purchase a heater that has the UL mark, which stands for United Laboratories. (It's an independent testing lab.)

Keep at least three feet from combustible items.

Turn off before leaving a room or going to sleep.

Always supervise children and pets when using a heater.

Only plug into wall outlets; don't use extension cords.

Don't use it to dry clothes.

Cool down completely before adding fuel.
Thanks for reading CBS NEWS.
Create your free account or log in
for more features.