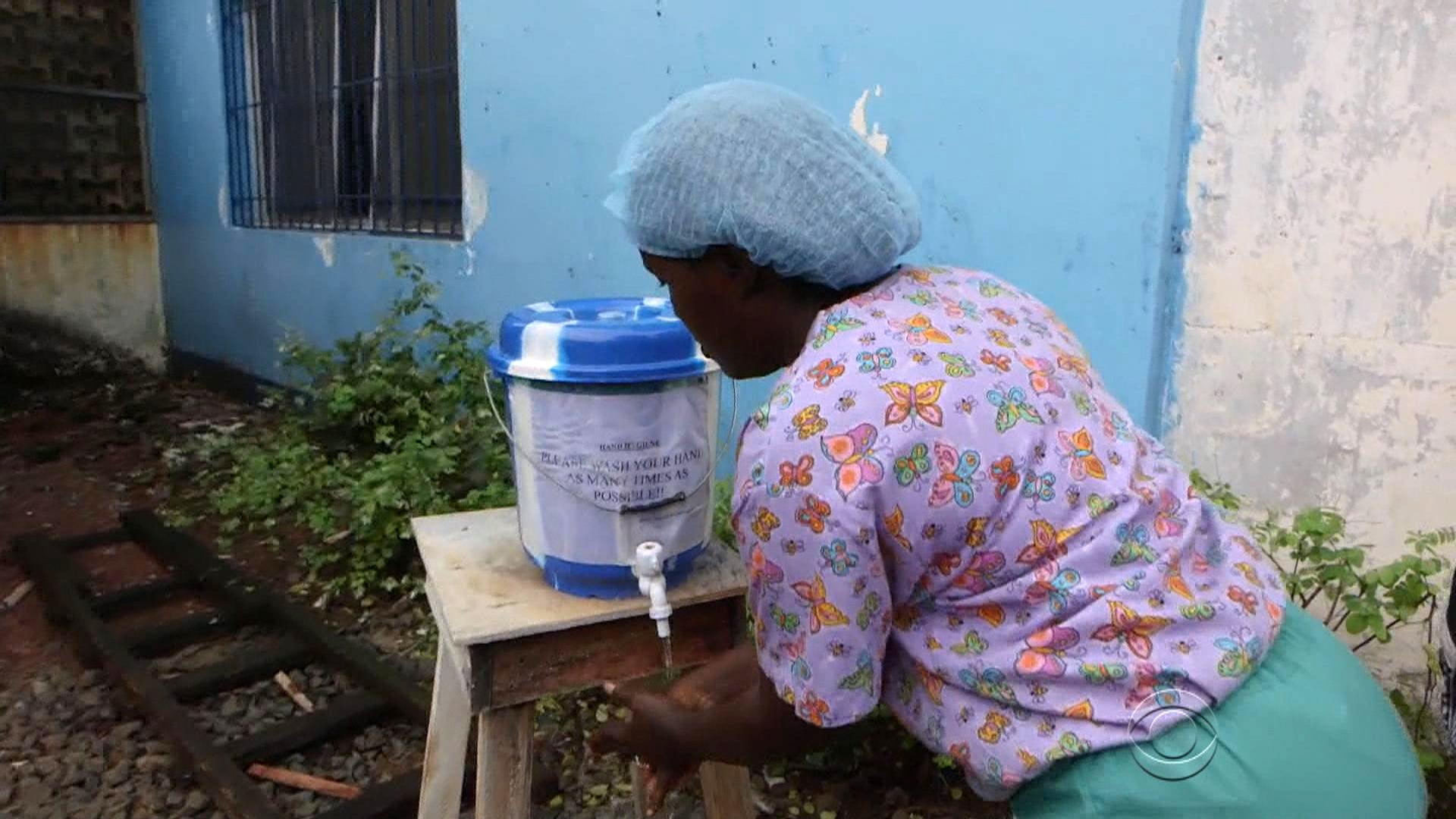 A day in the life of an Ebola nurse in Liberia
MONROVIA, Liberia -- Every morning Diana Sarteh prays before leaving for work.
"Please protect my family from Ebola..." she asks.
Sarteh is head nurse at Monrovia's JFK 35-bed Ebola treatment unit.
"Even though it is dangerous but I took an oath to save lives," Sarteh says. "I feel bad when I hear someone died from Ebola and I am sitting at home doing nothing."
Her four-year-old daughter Anniesitu kisses her good bye.
JFK hospital has only limited resources but there are still more than 50 protocols to follow for Ebola nurses.
Everyone is screened before they enter the hospital.
"When I am getting dressed, I am thinking about my children," Sarteh says as she puts on protective gear. "I think that I am really protecting myself. So, it is important to follow the right procedure in dressing so that, when I am about to take it off, I know I have to go home to my children."
Nurses will often work up to three hours in these suits in the stifling heat.
A colleague writes her name on her mask so at least patients can tell who is under this double layer of protective gear -- and then they enter the Ebola ward.
It's a corridor of misery and suffering.
Nurses have some of the toughest jobs. Putting in intravenous drips, taking blood or cleaning up vomit -- all bring them into contact with highly contagious body fluids.
Sarteh still tries to encourage her patients. Chlorine is sprayed everywhere, often.
But the most dangerous part is taking off the gear, when the virus can accidentally come into contact with skin. Sarteh is tired, but she can't let her guard down.
Arriving home, the children know not to touch their mother -- unlike the family dog, who runs to greet her.
Sarteh washes and showers again as an extra precaution.
Then it's time to be a mother once again.
Thanks for reading CBS NEWS.
Create your free account or log in
for more features.