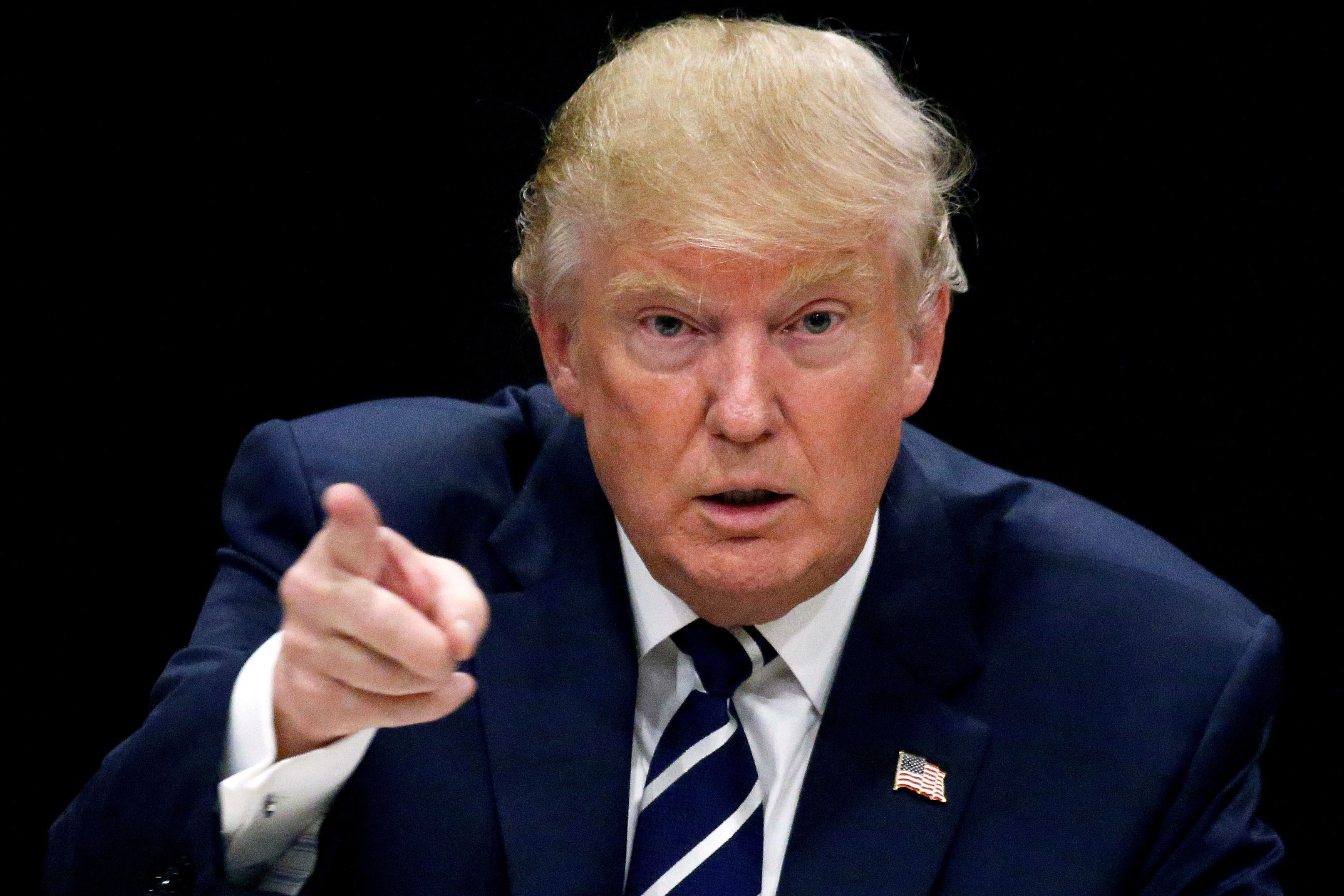 A brief history of the Senate's blocked Cabinet nominations
When former Sen. John Tower was narrowly rejected by the U.S. Senate to become President George H.W. Bush's defense secretary, the 1989 decision marked only the ninth Cabinet nomination in history to be blocked by the upper chamber.
At the time, Tower, a Republican from Texas, had faced a grueling character assault in the Democratic-held Senate. And accusations of excessive drinking and womanizing (coupled with the perception that conflicts of interest could arise from his cozy relations with the military industry) eventually sank his bid for the top Pentagon post.
Tower's dramatic Senate rejection -- a close one, at 53-47 -- was a historic first, becoming the singular instance when the legislative body had blocked a new president's Cabinet nomination.
But in the coming months, another battle over Cabinet confirmations could be brewing, and President-elect Donald Trump may face similar straits with his nominees, even with a GOP Senate behind him.
Among the most controversial of Mr. Trump's Cabinet picks is ExxonMobil executive Rex Tillerson, the would-be secretary of state whose close ties with Russia's Vladimir Putin could prove problematic for GOP senators who sit on the Senate Foreign Relations Committee, like Florida's Marco Rubio.
Times have changed since Tower's 1989 Senate rejection, and in 2016, even accusations of sexual harassment and assault have failed to fell a presidential campaign.
But as President-elect Donald Trump prepares for his inauguration, it may prove useful to look back at lessons from Cabinet rejections past. Here's a quick review of the most recent nominations in history to get blocked by the Senate, and the noteworthy reasons for their failures:
John Tower:
According to a 1989 New York Times report, an FBI background check had flagged Tower as having a "pattern of alcohol abuse" and womanizing behavior. That FBI investigation, widely publicized despite Tower's fierce denial, became the basis for Tower's defense secretary rejection by the Senate.
Sen. Sam Nunn, a Democrat from Georgia who chaired the Senate Armed Services Committee (the same committee Tower had helmed during his time in the legislative branch and which eventually recommended against the Texan's confirmation to the top defense post), had urged his Senate colleagues to weigh the character allegations heavily.
"The record of alcohol abuse cannot be ignored," Nunn had said in February of 1989. "We're not talking about the secretary of interior, we're talking about someone next to the president at the very top of the nuclear chain of command."
To that, Tower defended himself in the Times: "Have I ever drunk to excess? Yes. Am I alcohol-dependent? No. Have I always been a good boy? Of course not. But I've never done anything disqualifying. That's the point." By the end of the confirmation process, Tower had even vowed that if the Senate gave their approval, he would swear off alcohol.
Other problems also plagued his nomination. Another Democratic senator, Carl Levin of Michigan, had cited Tower's ties to the military industry as too close for comfort.
"I believe that it would be very difficult for Senator Tower to effectively address the serious revolving door and conflict of interest problems at the Department of Defense," Levin had said.
Lewis Strauss
President Dwight Eisenhower picked Lewis Strauss as secretary of commerce in 1959 -- a nomination that failed in large part because of the ill will Strauss had curried among senators during his time heading up the U.S. Atomic Energy Commission.
According to Senate archives, the animosity specifically between Strauss and Democratic Sen. Clinton Anderson of New Mexico led to Strauss' eventual downfall. At one point, Strauss had blasted Anderson, then the chairman of the Joint Committee on Atomic Energy, for having "a limited understanding of what is involved" in cold-war atomic energy policy.
After that, Anderson lobbied hard against Strauss' confirmation to the commerce position.
The close 49-46 vote at the time was deemed by Eisenhower to be "the second most shameful day in Senate history," a close runner-up to Andrew Johnson's impeachment trial.
Charles Warren
President Calvin Coolidge nominated Warren twice in 1925 to lead the Justice Department, but Democrats and nine Republicans saw to it that the Michigan lawyer never became attorney general, in a final vote of 46-39. The main concern at the time was his close ties to the American Sugar Refining Company, which made legislators wary of Warren's ability to enforce federal antitrust laws. At the time, the sugar company had controlled over 90 percent of sugar making operations in the U.S.
Senators were particularly hesitant of the Warren nomination so soon after another Cabinet corruption fiasco: the Coolidge appointment came just a few years after the Teapot Dome scandal, when Interior Secretary Albert Fall was convicted of accepting bribes from friendly oil magnates in exchange for exclusive drilling rights in parts of the U.S.
----
Only five other Cabinet nominations have been rejected by the Senate, with all of them occurring before the 20th century. The more likely route in modern history, if the nomination is ripe for Senate rejection, is for the president (or the appointee themselves) to withdraw their name.
According to Senate archives, about 12 Cabinet nominations have been withdrawn or had no actions taken on them, with the most recent being Tom Daschle, President Obama's first Health and Human Services secretary pick.
Daschle, who had faced scrutiny by the Senate Finance Committee over unpaid taxes, took his name out of the running despite Mr. Obama's insistence that he stick it out.
The president later admitted it was a "mistake" to urge Daschle to stay with the fight.
"I've got to own up to my mistake, which is that ultimately it's important for this administration to send a message that there aren't two sets of rules," Mr. Obama told NBC News shortly after Daschle withdrew his name. "You know, one for prominent people and one for ordinary folks who have to pay their taxes."
Thanks for reading CBS NEWS.
Create your free account or log in
for more features.