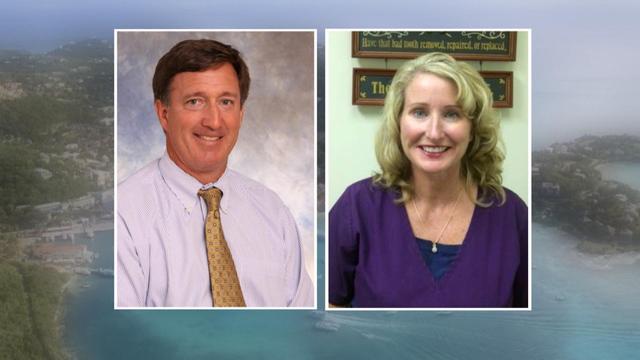 Huge settlement for family sickened by toxic pesticide on vacation
The parent company of Terminix has agreed to pay a $87 million to a Delaware family that was poisoned by a banned pesticide last year during a Caribbean vacation and may suffer lifelong effects.
The Esmonds' nightmare started last March, when the family of four was exposed to toxic pesticides in this Virgin Islands villa.
The pesticide was methyl bromide, an odorless chemical that was banned for residential use in 1984. Terminix was fumigating the property just below the Esmonds. They were vacationing at the Sirenusa Villa on the island of St. John.
Sixteen months later, Stephen Esmond is still paralyzed, unable to speak and battling tremors. His wife Theresa, who suffered seizures, has improved and is looking after their two sons who can barely move.
"It's highly acutely toxic. At very low levels it has chronic effects," said Jay Feldman, executive director of Beyond Pesticides.
"The bottom line here is that just because EPA slapped a label on a product, and told the pest control industry you shall not use this in residences, doesn't mean that the law will be followed. We need much more control over how these chemicals are allowed into the environment."
Court documents show Terminix "knowingly" used methyl bromide on the St. John property twice.
In March, they admitted to spraying the banned pesticide at a total of 14 locations -- including residential villas in St. Croix and St. Thomas.
Under the terms of the $87 million settlement, they will also pay $10 million in criminal fines.
Terminix refused to comment on the story despite our repeated requests. The Department of Justice is also conducting a criminal investigation. A hearing is expected in late August.
Thanks for reading CBS NEWS.
Create your free account or log in
for more features.