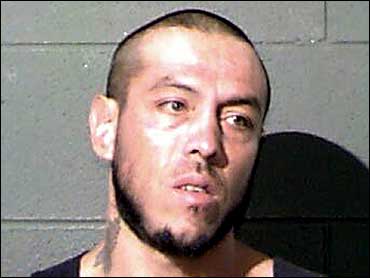 7 Dead In Chicago Rampage
Seven people were reported dead Wednesday after a gun battle between police and a man described as an angry ex-employee of an auto parts company on Chicago's South Side.
The gunman, who was among the dead, has been identified as 36-year-old Salvador Tapia, reports CBS News Correspondent Cynthia Bowers. Fired six months ago, Tapia showed up at Windy City Core Supply with a semi-automatic handgun and went on a rampage, apparently seeking revenge.
Tapia ran through a maze of engine blocks and 55-gallon drums before being shot to death by police. He died in a gun battle he waged with police inside and outside of the building, hiding behind a container as he fired off rounds from his semiautomatic pistol, authorities said.
"We saw a guy shooting at police officers outside the building and saw people running around like crazy," said Al Martinez, who owns a business a half-block away. "We came and saw all the cops running, hiding behind cars."
Tapia, 36, lost his job about six months ago for causing trouble at work and frequently showing up late or not at all, Acting Police Superintendent Phil Cline said. He said Tapia had an extensive arrest record.
Cline said when police arrived shortly after 8:30 a.m., they tried to get in the building but were driven back by gunfire. He said when an assault team entered the building they had trouble maneuvering through all the auto parts.
Tapia also tied one man's hands behind his back, but the employee escaped unharmed, Cline said.
He said four people died at the scene. Tapia and two others were taken to hospitals and died there.
Pamela George was cooking at the Dox Grill across the street when a warehouse worker ran in, looking for a phone. "He said someone was in there shooting. He was really scared, like a chicken with its head cut off," she said.
She said police arrived and evacuated the restaurant within five minutes. All buildings within a block of the auto parts and supply store were evacuated.
It was the nation's deadliest workplace shooting since July 8, when Doug Williams shot 14 co-workers, killing six, at a Lockheed Martin aircraft parts plant in Meridian, Miss., before taking his own life.
In the Chicago area, William D. Baker, 66, killed four people and himself at a Navistar International engine plant in suburban Melrose Park in February 2001.

Thanks for reading CBS NEWS.
Create your free account or log in
for more features.