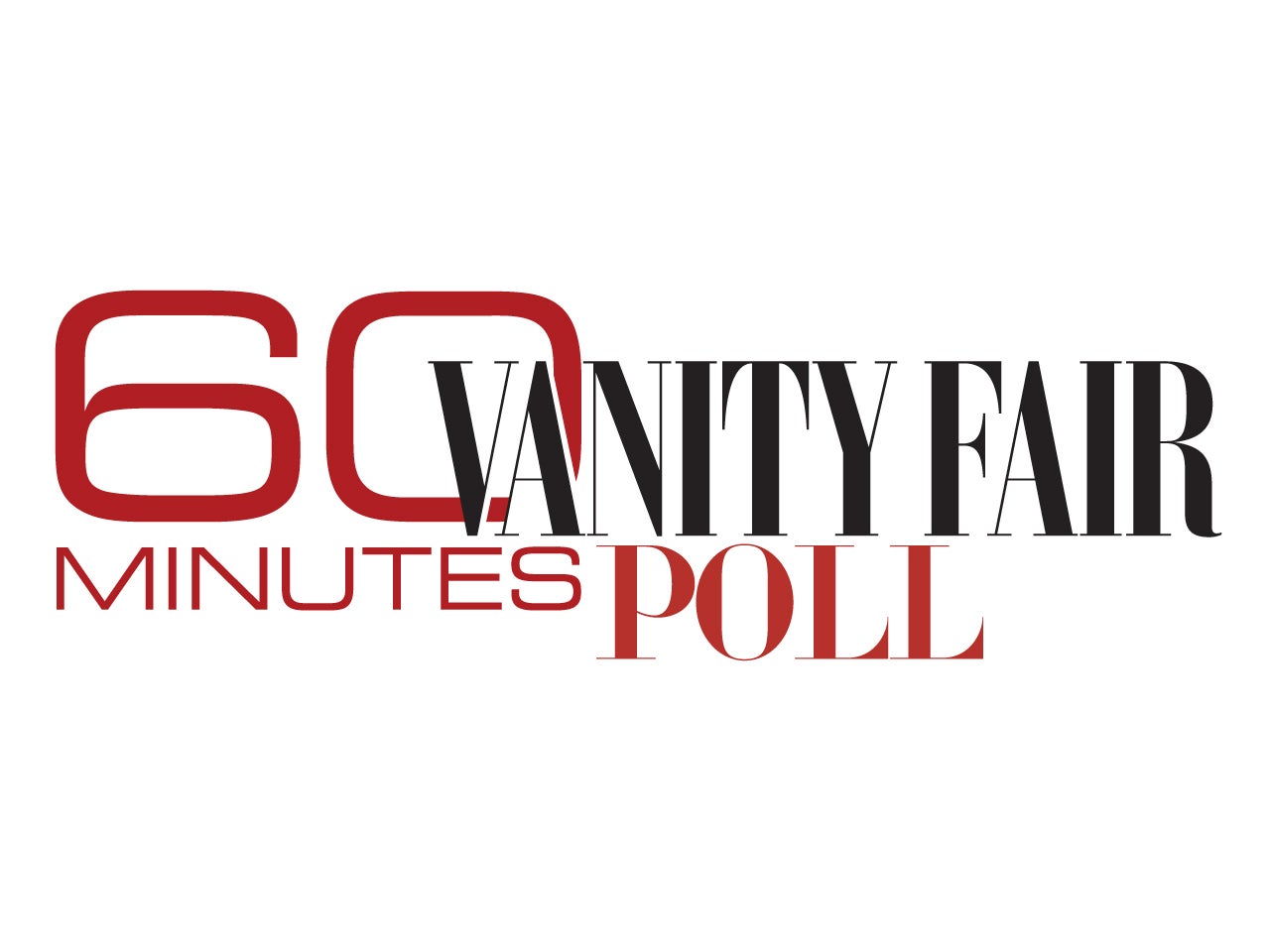 60 Minutes/Vanity Fair Poll: Sports
Happy New Year and welcome to the 60 Minutes/ Vanity Fair poll for January 2014. This month's poll centers on sports in America. What is it about America's fascination with sports? The word fan is short for fanatic, and some people think that sports in our society might be changing from a national pastime to a national obsession. The revenue that sports generates has fueled a large rise in 24/7 media attention and coverage, and with that comes the inevitable excesses and scandals that are all too familiar. But sports also builds bridges and is a big part of America's cultural DNA. Over 100 million people from all walks of life gathered together to watch the Super Bowl on CBS last year. It is something that we can all talk about.
In the end we love sports not just for the exciting games we watch, but also for the compelling human stories that go along with them. Telling those stories is one of the reasons 60 Minutes now produces 60 Minutes Sports on Showtime. Whether you're a casual fan or a true fanatic, we are interested in your answers to our questions. And now the results of our poll...

Comfort Zone

Fifty-five percent of Americans would rather watch their favorite sport from the comfort of home. Thirty-five percent would rather be there in person to hear the roar of the crowd and experience first-hand " the thrill of victory or the agony of defeat." Ten percent said they don't watch sports. It is said that being there is twice the fun, and more than half of those under 35 would rather catch the action live, however that does not appear to hold true as people get older, two out of three of those over 55 would rather stay home to watch.

Goal To Go

If they could attend only one major sporting event in their lifetime, 35 percent of Americans would go to the Super Bowl. Nine percent have a goal of attending the World Cup, seven percent would race to see the Monaco Grand Prix, and five percent would drive a fair way to watch the Masters in person.

But the gold medal, with 38 percent goes to the granddaddy of all sporting events, the Olympic Games. It's pretty hard to compete with a history that dates back to circa 776 BC and was said to be created on the advice of the Oracle at Delphi in order to stop eternal wars and devastating plagues.



Money well-spent?

An overwhelming number of Americans (84 percent) say they are not swayed to buy products or brands that are endorsed by professional athletes that they admire. Eleven percent said are more likely to buy those products and five percent say they are less likely. So why do companies spend so much paying athletes to endorse their brands? Maybe because 21 percent of those under the age of 30 say they are more likely to follow the advice of their sports idols, that's a pretty lucrative slice of the market.

Sports Scandals

The two sports where Americans think the most cheating occurs are boxing (21 percent) and horse racing (18 percent). It's probably because of their long and checkered histories of shady characters throwing fights and fixing races (or is it fixing fights and throwing races?). In football (16 percent), baseball (14 percent), cycling (13 percent) and track and field (three percent), cheating usually means doping or using banned substances like steroids. After enduring baseball's steroid era and plenty of other scandals where cheaters evaded punishment for years, one of the sad truths in today's world of sports is that no one can be sure that the result of any given contest is ever 100 percent legitimate.

Arch-Enemy

Remember the old adage "everybody loves a winner"? Well that may be true if it's your hometown team, but past winners like the Yankees 16 percent, Miami Heat 14 percent, Patriots 13 percent, Red Sox nine percent, Alabama Crimson Tide eight percent, and the Duke Blue Devils six percent are disliked elsewhere. Many people tend to dislike their home team's arch rival but far from everyone, 34 percent could not think of any team they disliked, a nice nod to civility among fans.

Bad behavior

From the list of sports provided, one out of four Americans think that football has the highest percentage of players that are jerks. Twenty-two percent chose basketball followed by hockey 15 percent, NASCAR nine percent, polo five percent, lacrosse four percent and horse racing 4 percent. Fourteen percent did not know. Sports is a microcosm of life, there are plenty of jerks to go around. In the everyday world most of them get little notice but in the world of sports where there is constant attention and coverage, a much higher percentage of complete jerks are bound to be exposed.
The Gridiron

Forty-seven percent would describe football as enjoyable. Nineteen percent said thrilling followed by boring 13 percent, confusing nine percent and barbaric nine percent. It's not surprising that two out of three Americans described football as either enjoyable or thrilling. The game has never been more popular, ratings for the NFL are through the roof and college football has a big following as well. Even with all of it's inherent danger (or maybe because of it) as far as ratings go, football has become America's game.

Pee-wee Leagues

Sixty-two percent of Americans would allow their school-aged child to play tackle football and 36 percent would not. Men (70 percent) are more inclined than women (54 percent) to say yes. With more information coming out about concussions and other serious injuries and their long term effects on health, these numbers will probably change in the future. Players at all levels are getting bigger, faster and stronger, not a good fundamental when you're talking about the potential for traumatic injuries.
My kid, the Olympian

Twenty-seven percent of Americans would like to see their child compete at the Olympic level (who wouldn't?). Twenty-two percent would be happy if their kid played in college, 21 percent would like to see their son or daughter "go pro", 18 percent would be content if their child made the high school team and five percent would have them stop after grade school. This is an increasingly difficult issue in our society with some parent's aspirations and expectations being out of synch with reality. Suffice it to say that from high school on sports in America is still a meritocracy and only a small percentage of kids play in college and a much smaller number make it to the Olympics or the professional leagues.

Rubber Sole-d

When the rubber hits the road half of all Americans admit to owning between two and four pairs of running shoes or sneakers. Twenty percent said they have only one pair, 16 percent said they own five or more and 13 percent said none. Eighty-four percent of Americans that make over $100K said they own more than one pair. Now you know why those sneaker companies are running (and laughing) all the way to the bank.



Goal-oriented

From an eclectic list of choices, 21 percent said the athletic goal they are most likely to achieve first would be catching a fish big enough to keep (in New England they call that a "keepa"). Eighteen percent said completing a 3K run would make them feel like a winner, 17 percent would "step up" and get through an hour of aerobics, 14 percent would take their cue by winning a game of pool at a bar, 13 percent said getting on a pool float without spilling their drink would float their boat and eight percent said winning a round of golf would "putt" a smile on their face.
Thanks for reading CBS NEWS.
Create your free account or log in
for more features.