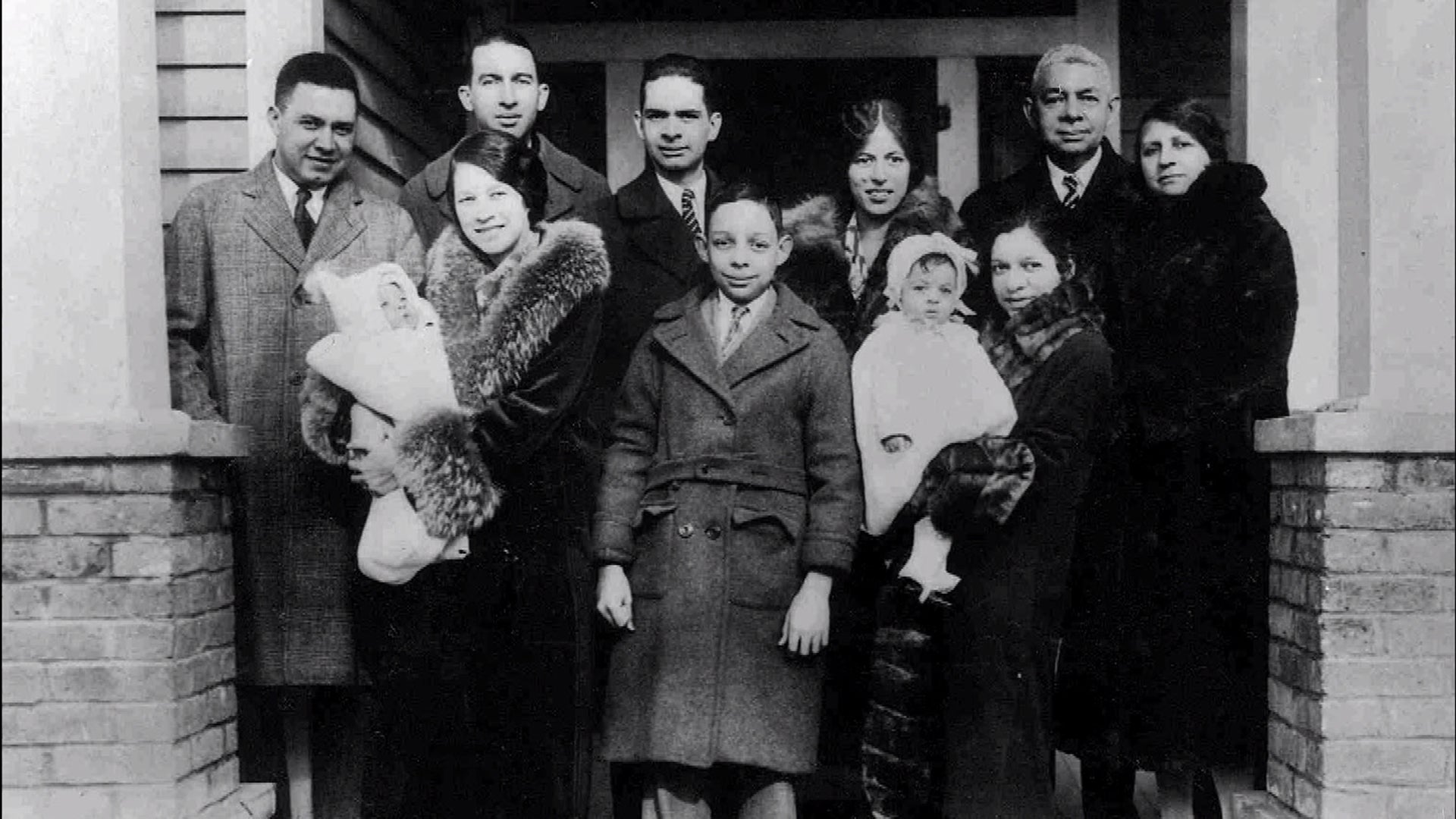 Valerie Jarrett's extraordinary family tree
On 60 Minutes this week, correspondent Norah O'Donnell interviews Valerie Jarrett, President Obama's senior advisor and close personal friend. Jarrett's been at his side for the past seven years and, unlike some staff members, she plans to stay there.
"I came in knowing I was going to stay until the end, if the president would have me," she tells O'Donnell. "That's the commitment that I made to him."
But how did Jarrett become such a powerful figure in the White House? Where did she get her political instincts and steely resolve? As O'Donnell explains in the 60 Minutes Overtime video above, it might have something to do with her trailblazing family.
"Valerie Jarrett comes from one of the most prominent African-American families in American history," O'Donnell says. It was also a family of "firsts." Jarrett's great-grandfather Robert Robinson Taylor is believed to be the first African-American graduate of MIT and the country's first accredited African-American architect. His son, Robert Rochon Taylor, was a housing activist who became the first African-American chairman of the Chicago Housing Authority.
Jarrett's mother, Barbara Taylor Bowman, is an early childhood education expert for whom a Chicago street is named. Bowman "is an incredibly accomplished educator," explains producer Henry Schuster. "She's worked with some of the most prominent developmental psychologists in the world."
Jarrett's father, Dr. James Bowman, Jr., was a groundbreaking pathologist and geneticist. In her interview, Jarrett describes hearing about his first day as a resident at what was then called St. Luke's Hospital in Chicago, where he was told that he couldn't enter the front door because of the color of his skin. He decided it was time to break the rules.
"His attitude was, look, I'm going to be a physician here. I'm coming in the front door," Jarrett tells O'Donnell. "And so, the first day of work, he showed up and he walked in the front door. And everybody was aghast. And the next day, when he showed up for work, all of the black staff that worked in the hospital -- from the nurses to the orderlies to the administrators -- were waiting by the front door and they walked in with him. And so he, in a sense, integrated the front door of the hospital."
Jarrett gets emotional recounting the story. "I just can't even imagine what it would be like to have gone all the way through medical school and be at the top of your class and do so well and then be treated that way," she says. "But it also taught me the lesson [that] you have to stand up for yourself. And just because somebody says no doesn't mean that you have to listen. You can do what you think is right. And I think both of my parents were trailblazers in that respect."
Given her family's history, perhaps it's no surprise that Jarrett was drawn 25 years ago to Michelle Robinson and Barack Obama, a young Chicago couple who would go on to blaze trails of their own. After interviewing Michelle for a job in the Mayor's Office, she met Barack, her then-fiancé, and the trio became fast friends. The Obamas later bought a house on the same street as Jarrett's family. "The fact that I've known the president and the first lady for 25 years gives me a perspective that maybe others don't have," Jarrett says.
That closeness also makes her protective of the president, O'Donnell explains. Jarrett seems to bristle, for instance, when asked why some African-American academics, such as Cornel West, have criticized the president for not doing more to address racism.
"Well, you know what? My theory is this: Rather than having commentaries from the cheap seats, get involved and see what you can do," Jarrett says. "What can you do around your own community, within your own family, to try to improve race relations in our country? I think this is a responsibility that we all have as citizens."
As for her special access to the president and first lady, if Jarrett has gossip, she isn't sharing.
"Is there anything you know about them that we don't know?" O'Donnell asks her.
"Sure," Jarrett says. "And we're going to keep it that way."
The video above was produced and edited by Will Croxton.
Photo of Robert Robinson Taylor from the Library of Congress
Thanks for reading CBS NEWS.
Create your free account or log in
for more features.