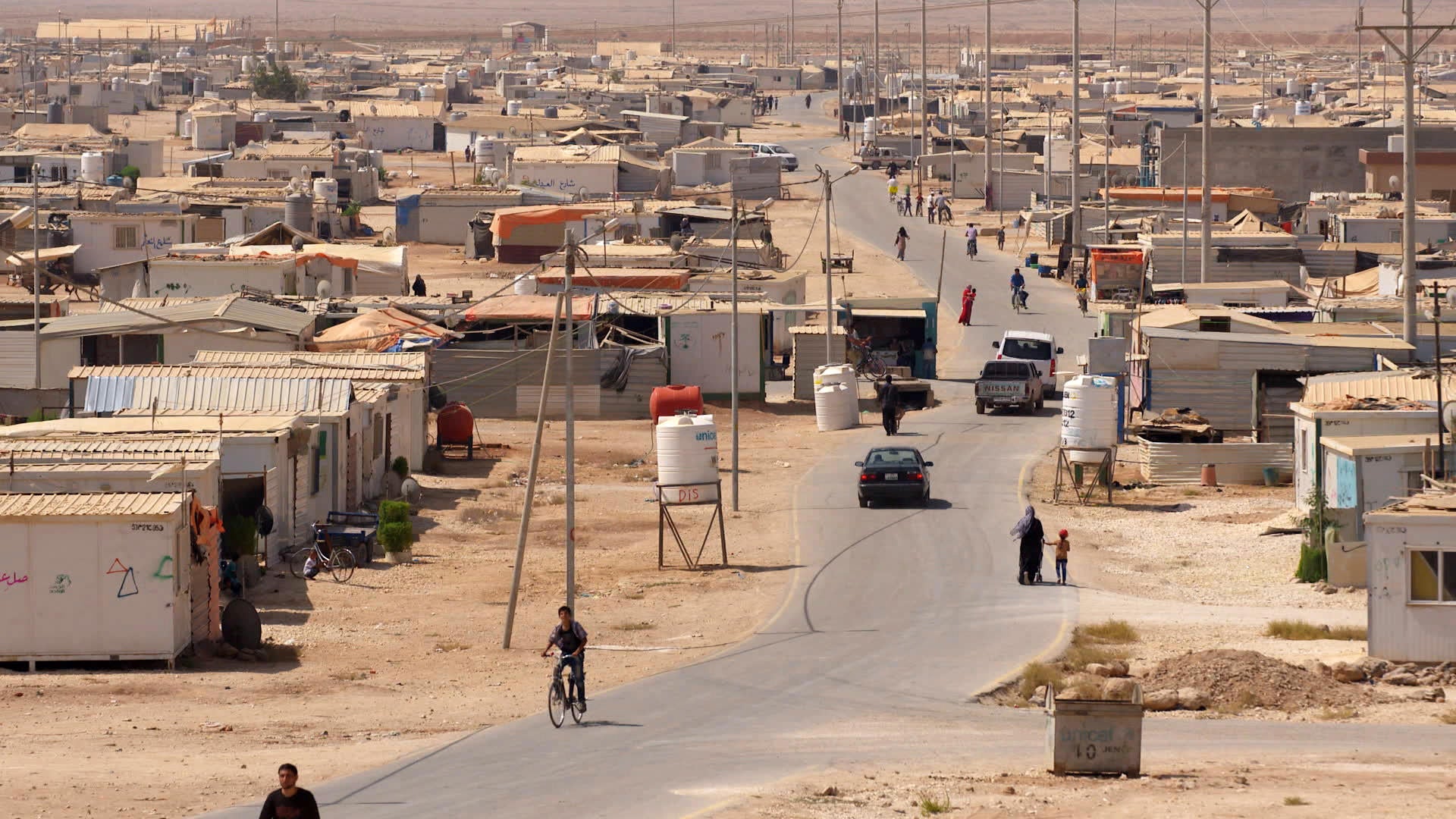 Coming to the U.S. as a refugee
According to the United Nations High Commissioner for Refugees, almost 5 million Syrians have fled to other countries to escape the Syrian civil war. The United States took in more than 12,500 of those refugees in the last year, a policy that has created controversy around the country.
On Friday, President Donald Trump signed an executive order barring citizens of seven predominantly Muslim countries from entering the United States for 90 days. The executive order, which sparked protests around the world, also stops all refugees from entering the U.S. for 120 days. Syrian refugees are barred indefinitely, pending a review of the screening process.
This week on 60 Minutes, correspondent Bill Whittaker has an inside look at what the United State's vetting process for Syrian refugees was before the Executive Order. In the clip above, Jeh Johnson, former Secretary of the Department of Homeland Security, explains the step-by-step procedure.
"Of all the different ways to enter this country as an immigrant, doing so as a refugee is probably the most cumbersome and time-consuming," Johnson says.
He explains that the process begins with the United Nations. Long before refugees make the journey to a new home, they are interviewed multiple times by the U.N. for their vital statistics — including where they came from and who they know — and given an iris scan to establish their identity. After that initial assessment, the U.N. then refers refugees to a country for resettlement.
"Of all the different ways to enter this country as an immigrant, doing so as a refugee is probably the most cumbersome and time consuming." Former Secretary of Homeland Security Jeh Johnson
If that country is the U.S., a State Department resettlement center takes over, runs background checks, and creates a file on the refugee. From there, the Department of Homeland Security, led by specially trained interrogators, conducts additional interviews looking for gaps or inconsistencies in their stories. All that information is then run though U.S. security databases for any red flags. If approved, the refugee goes through medical screening by a team of doctors prior to arriving in the country.
The entire process, Johnson told 60 Minutes, takes between 18 and 24 months.
Gina Kassem oversees the State Department's refugee resettlement program in North Africa and the Middle East. She says the primary focus is on those in need.
"Mostly we focus on victims of torture, survivors of violence, women-headed households, [and] a lot of severe medical cases," she says.
According to Kassem, less than half of one percent of those from Syria who resettle in the United States are single young men. Those who are qualify as among the most vulnerable, either because of severe medical needs or minors who don't have family to support them.
"It is single digits how many single young men would be part of our resettlement program," Kassem says.
When refugees do arrive in the U.S., they're expected to repay the government for their plane tickets. As Kassem explains in the clip above, the government asks refugees resettled in the U.S. to repay the fare six months after they arrive, giving them time to find a job. That money then helps additional refugees resettle in the U.S., which encourages the refugees to repay their fare.
"Because they are indebted to the United States for taking then in," she says, "they want more people in their situation who are fleeing the violence to be able to take advantage of the program."
To find out more about the organizations mentioned in Bill Whitaker's report "Finding Refuge," here are their names and links:
United Nations Refugee Agency: http://www.unhcr.org/en-us
World Relief: http://www.worldrelief.org/
Lutherans Immigration and Refugee Service: https://lirs.org/
Thanks for reading CBS NEWS.
Create your free account or log in
for more features.