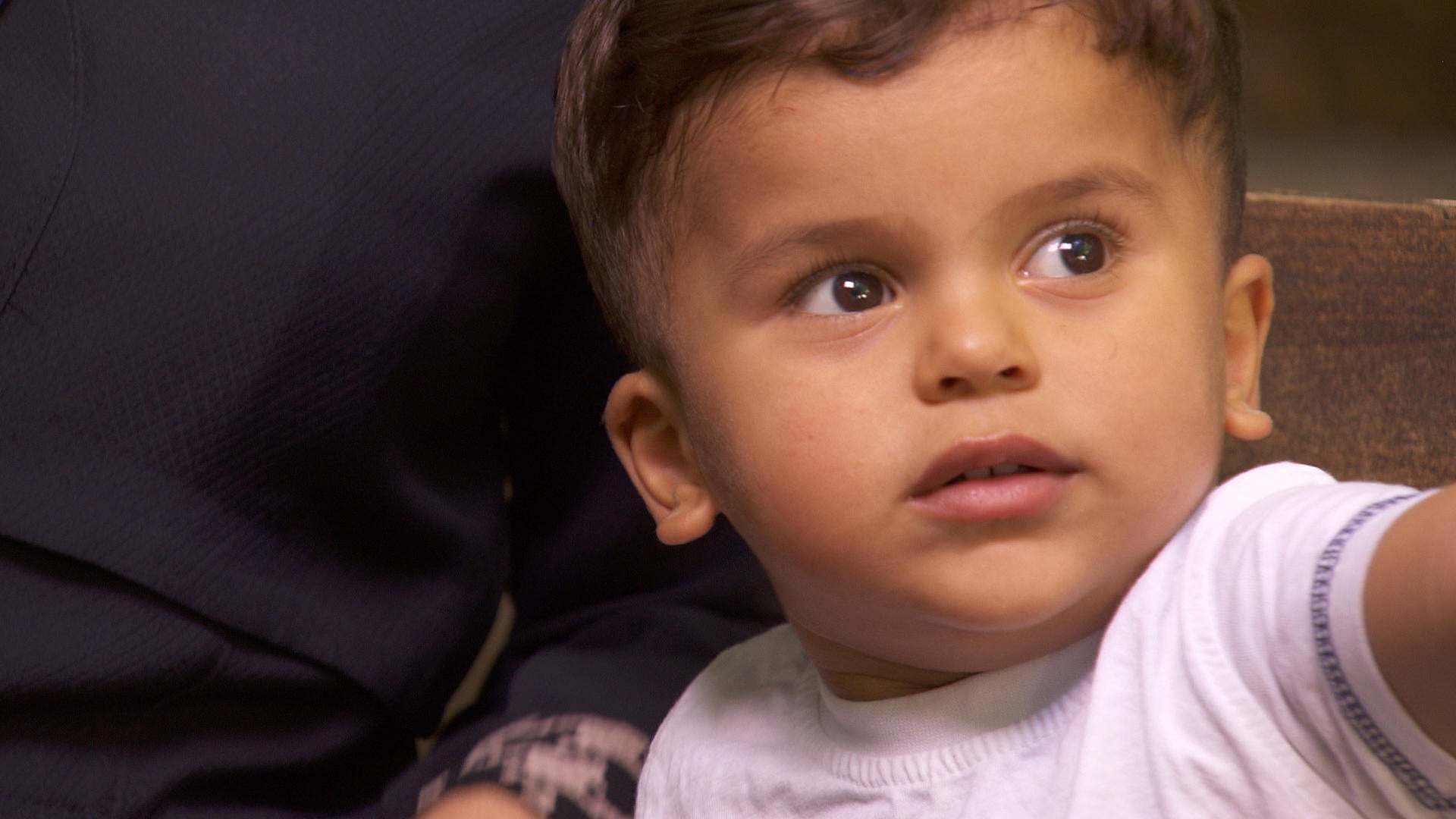 The future of Syria's "Miracle Baby"
After a bomb strikes, there is precious little time. They look for hair, or maybe a limb, any sign of humanity underneath the rubble. They seek out survivors and neighbors, trying to find out where people might be trapped inside the building. They work fast, digging through concrete and steel, trying to recover the living before they suffocate or bleed to death — all before the next bomb falls.
This is the daily work of Syria's Civil Defense, better known as the White Helmets. They're a self-appointed, all-Syrian volunteer force of rescue workers, and this week on 60 Minutes, correspondent Scott Pelley tells their story.
"The White Helmets began as really just courageous neighbors, people who threw themselves into this work," Pelley tells 60 Minutes Overtime's Ann Silvio in the video above. "And so over the years, it became a professional organization that now amounts to about 3,000 [volunteers]."
For families living on the front lines, the sight of those white plastic helmets amid the death and destruction amounts to one thing, says Pelley: "hope in a hopeless place."
More than 190 White Helmets have now been killed in the line of duty, in part because they have become targets of the Assad regime. After a bomb strikes, a second bomb run is usually close behind—the one aimed at the White Helmets. They call it a "double tap."
"They go in, knowing that it's likely that the aircraft is coming back around for another attack," Pelley says. "It's extraordinary."
During their reporting, Pelley and a 60 Minutes team interviewed several White Helmets, including a woman, who concealed her identity with a scarf. The women of the White Helmets have made a specialty of working as medics in makeshift field hospitals, says Pelley.
The situation in Syria is too dangerous for the 60 Minutes team to report there, so they relied on cell phone video, the work of citizen journalists, and footage from helmet-cams the White Helmets often wear. Producer Nicole Young and associate producer Katie Kerbstat worked for nearly a year on the story and verified each piece of video that made it into the broadcast.
One of the most moving rescues captured on film was that of an infant, who became known as "Miracle Baby." Now aged three, the boy was only 10 days old when a bomb destroyed the family's home in Aleppo, killing his sister and father. The White Helmets worked for hours, desperately digging toward the sound of the child's cry. After 16 hours of digging, a member of the White Helmets finally pulled the boy from the mountain of concrete.
"Everyone told me that he's a miracle child," his mother tells Scott Pelley. "And it really is a miracle."
But when Pelley asks her what she imagines the future of Syria will be for her son, he was struck by her answer.
"He will seek revenge for his father and sister," she says in the 60 Minutes interview.
"It's reality," Pelley says. "In the Hollywood version, she says that she hopes her boy will be part of Syria's future and part of the future and all that. But that's not the way the world works. She's extremely angry and bitter about her daughter and her husband being killed. Of course."
"I think it's going to take a very long time — generations — before Syria can be the country that it once was."
The videos above were originally published on Dec. 18, 2016. They were produced by Will Croxton, Ann Silvio, and Lisa Orlando. They were edited by Will Croxton, Lisa Orlando, and Sarah Shafer Prediger.
Thanks for reading CBS NEWS.
Create your free account or log in
for more features.