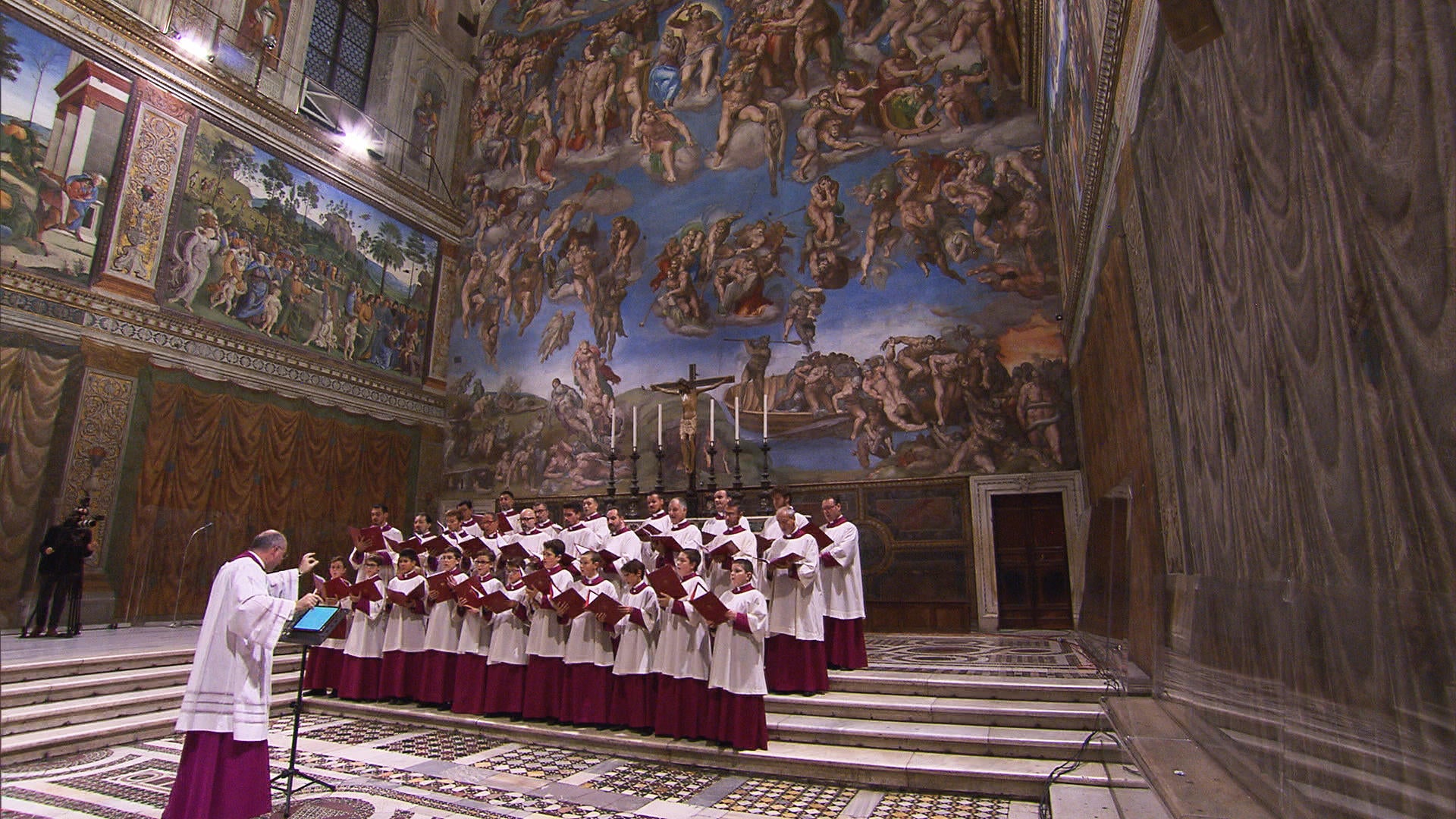 The sounds of the Sistine Chapel Choir
The singers are at the pope's side for all important papal celebrations. They perform when he presides over the Christmas Eve mass in St. Peter's Basilica, and they sang at the private Vatican mass to honor Pope Francis's 80th birthday.
And as the oldest choir in the world — evidence of their existence dates back to the seventh century — they've seen a few popes.
This week on 60 Minutes, contributor Charlie Rose profiles the singing group, which is now called the Sistine Chapel Choir. Comprised of 30 boys and 22 men, the group rehearses three hours a day under the direction of maestro Massimo Palombella. He is only the sixth man to be appointed director of the choir in the last 200 years.
Hired in 2010, Palombella has softened the tone of the choir, which used to be filled with the booming voices of former opera singers.
"It's completely different because we are looking for a very spiritual sound, not a meaty sound," says Vittorio Catarci, a bass from Italy who has been with the choir for 30 years.
The bulk of the choir's repertoire is sacred music composed by Giovanni Pierluigi da Palestrina. Palestrina, who lived from 1525-1594, composed his music with the Sistine Chapel in mind, drawing inspiration from Michelangelo's colorful frescos adorning the walls and ceiling.
With masterpieces like The Creation of Adam in the center of the ceiling above them and the grandiose The Last Judgment positioned behind them on the altar, even the choir felt transported in a recent concert.
"When we sing Palestrina, it's not like looking at a fresco," says Mark Spyropoulos, a baritone from Britain and member of the choir. "It's the equivalent of being in a fresco."
This video was originally published on December 18, 2016.
Thanks for reading CBS NEWS.
Create your free account or log in
for more features.