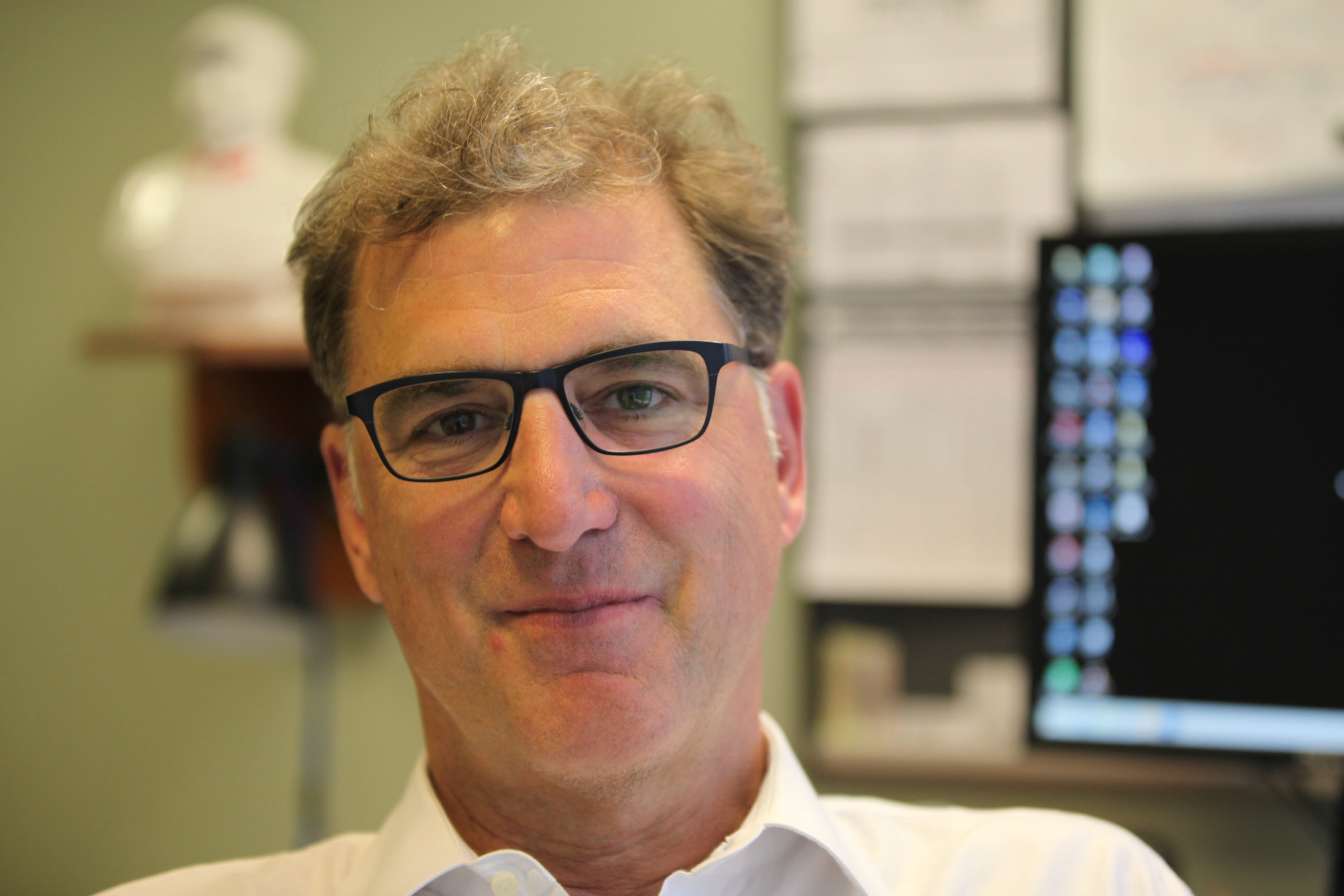 60 Minutes producer Adrian "Clem" Taylor dies at 60
Adrian "Clem" Taylor, a television news producer who recently won television's highest honors for an uplifting 60 Minutes segment about an improbable orchestra in the heart of the Congo, died today. Taylor, 60, had been battling pancreatic cancer since May 2013. He died in Beth Israel Medical Center in Newark, not far from his home in Montclair, N.J.
"Clem was a wonderful man, a great friend to so many of us, and a world-class producer," said Jeff Fager, 60 Minutes executive producer and the chairman of CBS News. "His most recent story was a classic and memorable 60 Minutes story that made him very proud, as it did the rest of us. We will miss him very much," said Fager in reference to a story on the small town group of men who staged the 1980 Winter Olympics in Lake Placid, N.Y.
Taylor's story on the Kimbanguist Symphony Orchestra in war-torn Kinshasa, the Congo, contained elements of perseverance, music and joy perfectly suited for its Easter Sunday broadcast in 2012. "Joy in the Congo" won the Peabody Award in May 2013. It also won an Emmy Award, one of eight he won over his career.
"He was the most curious and well-read man I've ever known. Anyone who ever met Clem remembered him well," said Bill Owens, 60 Minutes executive editor, who also worked alongside Taylor earlier in his CBS News career in Washington. "He was great producer and a fantastic friend."
Taylor spent nearly 20 years at CBS News, the last four at 60 Minutes. He held a variety of producing jobs in the news division, rising to senior producer for "The Early Show" in the late 1990s. Before that, he served as a producer in Washington, Dallas, and New York, and traveled to more than 20 countries on behalf of the network. His years assigned to the White House during the Reagan administration had Taylor covering many of the most important news stories of the 1980s, including the historic summit of Presidents Reagan and Gorbachev in Reykjavik, Iceland.
He also worked for a decade at ABC News, where he produced reports for "Primetime Live," "20/20," and the broadcast "What Would You Do?" He also produced for Fox News, and ESPN.
Adrian Clemens Taylor was born Jan. 27, 1954, in Doylestown, P.A., where journalism intrigued him from an early age. He created and produced the televised "Morning Announcements" at his high school and secured a paying job covering sports for the "Doylestown Intelligencer." After graduating from Boston College, where he was an editor of the school's newspaper, "The Heights," he moved to Washington, D.C., where he worked for Pennsylvania Sen. Richard Schweiker. But after a year on Capitol Hill, Taylor returned to his true calling. Starting off as a producer, he was soon made a reporter at National Public Radio, where his quirky and original ideas, crisp writing style, and deep voice resonated both on and off the air.
Taylor is survived by his wife Hilary, their daughter Lila, and his son from a previous marriage, Adrian "Billy" Taylor. He is also survived by his mother Nancy, father Adrian, brother Brian, and sister Deidre.
A service will be held for Taylor at Temple Ner Tamid, 936 Broad Street, Bloomfield, N.J., at 3:00 p.m. Sunday, March 23, all are welcome. In lieu of flowers please make a donation to: St. John's Episcopal Church 55 Montclair Avenue Montclair, N.J., 07042 or a charity of your choice.
Thanks for reading CBS NEWS.
Create your free account or log in
for more features.